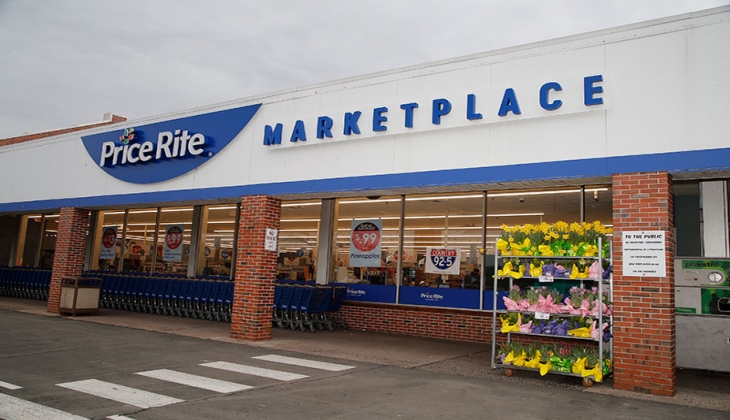 You can buy your house or kitchen needs with special prices and campaigns in weekly catalog on Price Rite.
They prefer products with suitable prices and quality while people do shop for household or kitchen. For the reason, they are following weekly catalogs and discounted products in supermarkets.
Price Rite one of the supermarket chains in USA, are announced Sept 16 - Sept 29, 2022 weekly ad with sale prices. If you need to any thing, start you can shop here.
Here are the Sept 16 - Sept 29, 2022 weekly catalog products price list:
Baby Back Ribs: $1.99
Price Rite Ground Beef: $2.49
Carmela Sausage: $0.77
Goya Pigeon Peas: $1.50
Plum Tomatoes: $1.29
Limes: $0.33
Yucca: $0.79
Whole Pork Loins: $2.29
Chicken Breast: $2.49
EZ Peel Shrimp: $11.97
Green Skin Avocados: $1.49
Quaker Cap'n Crunch Crunch Berries Cereal: $1.99
Tropical Queso De Freir: $6.49
Deals price: $5.49
Mandarins: $5.99
Deals price: $3.99
Tropicana Orange Juice: $3.49
Deals price: $2.99
Mums: 2/ $9.00
Bumble Bee Chunk Light Tuna: $0.88
Quaker Rice Crisps: $0.99
Campbell's Pork & Beans: $0.79
Steve & Ed's Hot Sauce: $0.99
Bowl & Basket Pasta: $0.99
Deals price: $0.77
Bumble Bee Tuna Pouches: $0.99
Louisiana Fish Fry Breading Mix: $0.99
Bumble Bee Tuna Salad Kits: $0.99
Kool-Aid Variety Pack: $0.99
Scott Comfort Plus Toilet Paper: $4.99
Campbell's Chicken Noodle: $1.29
Deals price: 2/ $2.00
Kodak Batteries: $3.49
Jumbo Glazed Donuts: $3.49
Mini Cornbread Loaves: $3.89
Café Caribe: $1.99
Cucumbers: $0.59
Green Beans: $1.49
Deals price: $1.29
Green Peppers: $1.29
Lemons: $0.50
Lipton Chicken Noodle Soup Mix: $1.39
Chicken Wings: $13.99
A & H Ham Steaks: $2.99
Extra Value Burgers: $8.99
Bar-S Corn Dog: $5.99
Grab N' Go Ham: $5.49
Salmon Fillet: $8.29
Bowl & Basket Tilapia Fillet: $9.99
Swanson Broth: $0.99
Bowl & Basket Shredded Cheese: $1.99
Motts Apple Juice: $3.29
Deals price: $2.49
Bel Gioioso Mozzarella Logs: $5.59
Deals price: $3.99
Welch's Passion Fruit Juice: $2.79
YoCrunch Yogurt: $0.99
Goya Olive Oil: $6.99
Price Rite Potatoes: $1.69
Furlani Texas Toast: $1.25
DiGiorno Stuffed Crust Pizza: $8.49
Deals price: $6.99
Banquet Pot Pies: $1.19
Deals price: $0.88
If you want to look this catalog detailed with website link: http://www.priceritemarketplace.com/sm/planning/rsid/1000/circular