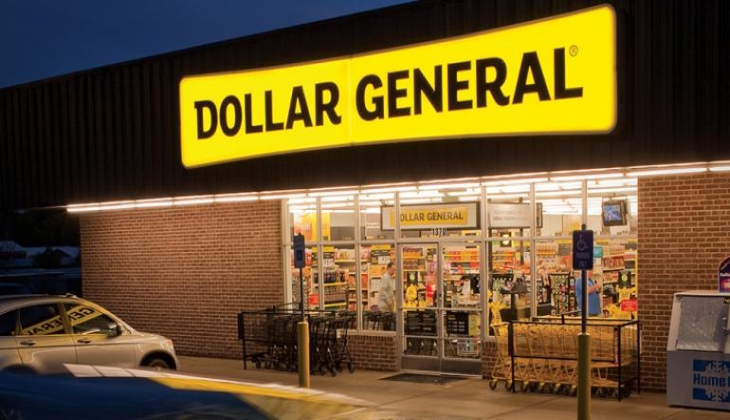 If you are anything your needs, and want to buy with special prices, start you can shop here.
Dollar General supermarkets are continue to publish campaigns and weekly catalogs. The company is announcing Sept 25th to Oct 1st, 2022 weekly ad with discount and digital coupon prices.
While supermarket chains are publishing this weekly deals, it's possible to buy all needs and products.
Here are the Sept 25th - Oct 1st, 2022 weekly ad products price list:
Post® or Kellogg's® XL Cereal 15.3-24 oz. Assorted varieties or General Mills® XL Cereal 18-19.7 oz.: 2 for $7.00
Folgers® Ground Coffee: $7.95
Harvest Decor: starting at $1.00
Halloween Candy Shown Here: $5.00
Russell Stover® Sugar Free Bags: $1.95
Lay's® Chips 4.75-8 oz. or Cheetos® 6.5-8.5 oz. or Fritos® 9.25 oz.: 2 for $6.00
DiGiorno® Rising Crust Pizza: $8.25
Snapple® Drinks: 3 for $3.50
Edy's® Grand Ice Cream: $3.75
Bath Towel: $3.50
Air Wick® Scented Oil Refills: $5.75
Deals price: $4.25
Sparkle® Paper Towels: $7.50
Deals price: $6.50
Purex® Liquid Laundry Detergent 85-115 Load/128-150 oz. or all® Free Clear Mighty Pacs® 39 ct.: $9.50
Deals price: $7.50
Clover Valley® Crackers: $2.85
Deals price: $2.50
Angel Soft® Bath Tissue: $3.95
Deals price: $3.45
Febreze® Plug Scented Oil Refill: $5.50
Deals price: $3.00
Xtra® Liquid Laundry Detergent: $5.50
Deals price: $4.50
Pepsi® or Mtn Dew®: 3 for 12.00
Deals price: 3 for $11.00
Dawn® Dish Liquid: 2 for $5.50
Charmin® Essentials Soft Bath Tissue: $4.95
Progresso® Soup: 2 for $4.00
Nabisco® Premium Saltine Crackers: $3.65
Glad® ForceFlex® Kitchen or Trash Bags: $9.75
Deals price: $8.95
Castrol® Motor Oil Conventional or High Mileage: $6.55
Deals price: $5.40
TCL Signa or ETalk MyFlix: $69.00
Deals price: $19.00
Armour® Beef Stew: $2.50
Hostess® Multi-packs: $3.75
Keebler® Cookies: 2 for $6.00
Pepperidge Farm® Goldfish®: $4.00
Crystal Light®: $2.25
Clover Valley® Cranberry Cocktail Juice: $2.85
Reese's® Pumpkins: 2 for $6.00
Halloween Party: starting at $1.00
V8® Splash®: 3 for $5.00
Great American Ground Beef Patties: $7.25
Clover Valley® Natural Cheese Slices: $2.95
Hanging Decor: starting at $1.00
Hot Pockets®: $3.75
Heinz® Ketchup: $2.75
Halloween Decor: $10.00
Hershey's® Milk Chocolate King Size Bar: 4 for $6.00
Halloween Crafts: $1.00
Window Clings or Stickers: starting at $1.00
Planters® Dry Roasted Peanuts: $3.75
Deals price: $3.00
Quaker® Instant Oatmeal: $3.15
I Can't Believe It's Not Butter!® Tub Margarine: $4.00
Halloween Lights: starting at $3.50
Light Up Decor: starting at $3.00
Hanes® Men's Tees: 3 for $12.00
Halloween Tees or Leggings: $5.00
Pedigree® Dog Food Pouch: 2 for $13.00
Dawn® Powerwash™ Dish Spray: $5.00
Deals price: $4.00
Fabuloso® All Purpose Cleaner: $7.00
Deals price: $6.00
Arm & Hammer® Liquid Laundry Detergent.: $12.50
Deals price: $10.50
Angel Soft® Bath Tissue Ultra: $5.95
Deals price: $4.95
Old Glory® Dog Food: $7.00
Purina® Complete Dog Chow®: $20.50
9Lives® Favorites Variety Pack: $7.95
Tidy Cats® Conventional Cat Litter: $6.95
Forever Pals® Puppy Pads: $11.50
Sensodyne® or ProNamel® Toothpaste: $4.95
Huggies® Snug & Dry Jumbo Diapers: $9.50
Deals price: $7.50
Always® Discreet Underwear 9-19 ct. or Pads 26-66 ct.: $14.50
Deals price: $11.50
Breeze™ Feminine Care Ultra Thin or Maxi Pads: $4.95
Deals price: $3.95
If you want to look this catalog detailed with website link: http://www.dollargeneral.com/deals/weekly-ads.html