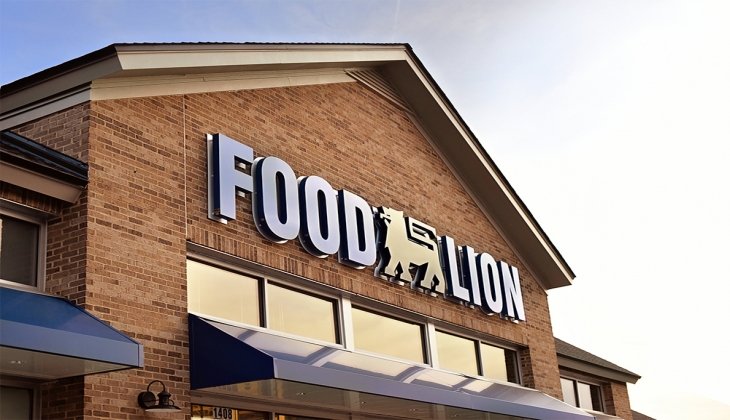 All the discount household products you needs are here and for less.
Food Lion one of the supermarket chains in USA, are published Sept 28th to Oct 4th, 2022 weekly catalof for people's household needs. From fruit or vegetables to meat varities, cleaning materials to care products, snacks to beverages, appertizers to breakfast foods and more. Furthermore, there are selled many products with deal of dollars campaign, these are value of $1, $2, $3 and $4.!
If you don't want to miss this weekly ad products, you should buy before ended.
Here are the Sept 28th - Oct 4th, 2022 weekly catalog products price list:
Baby Back Ribs: $4.99
Save $2.00 – Deals price: $2.99 with MVP card
Food Lion Family Pack Chicken Tenderloins: $4.99
Save $2.00 – Deals price: $2.99 with MVP card
Top Round London Broil: $6.49
Deals price: $3.99 with MVP card
93% Lean Fresh Ground Beef: $4.99 with MVP card
Mandarins: $3.49 with MVP card
Tortilla Chips: $3.49 with MVP card
Taste Of Inspirations White Cheese Dip: $4.49 with MVP card
Food Lion Diced Tomatoes & Green Chilies: $0.69 with MVP card
Food Lion Brussels Sprouts: $2.79 with MVP card
Roma Tomatoes: $0.99 with MVP card
Salad Blends: 2/ $5.00 with MVP card
Knorr Rice Or Pasta Sides: $1.29 with MVP card
Nature's Own Whitewheat Bread: 2/ $6.00 with MVP card
Turkey Hill Ice Cream Or Oreo Frozen Dessert: 2/ $6.00 with MVP card
Kraft Chunk Or Shredded Cheese: 2/ $5.00 with MVP card
Bounty Essentials: $5.49 with MVP card
Nabisco Oreo Cookies: 2/ $6.00 with MVP card
Food Lion 85% Lean Ground Turkey: $3.79 with MVP card
Food Lion Chicken Drumsticks Or Thighs: $1.29 with MVP card
FOOD LION RAW SHRIMP PEELED AND DEVEINED: $7.99 with MVP card
Go Wild Cedar Planked Alaska Salmon With Chipotle: $9.99 with MVP card
NATURE'S PROMISE ORGANIC COLD SMOKED ATLANTIC SALMON: $6.99 with MVP card
PANERA MAC AND CHEESE: $5.49 with MVP card
FLATBREAD PIZZAS: 2/ $10.00 with MVP card
Father's Table Pumpkin Roll: $4.99 with MVP card
Toi Dips: $4.49 with MVP card
Food Lion Wing Sauce: 2/ $5.00 with MVP card
FOOD LION BREADED MOZZARELLA CHEESE STICKS: $4.99 with MVP card
Jimmy Dean Roll Sausage: $4.99 with MVP card
HOSTESS DONETTES: 2/ $5.00 with MVP card
LA BANDERITA BURRITO TORTILLAS: 2/ $5.00 with MVP card
MOTHER'S CIRCUS ANIMAL COOKIES: $2.79 with MVP card
INTERNATIONAL DELIGHT CREAMER: $3.49 with MVP card
Silk Protein Milk: $3.49 with MVP card
General Mills Flavored Or Oat Crunch Cheerios Cereal: 2/ $7.00 with MVP card
Neutrogena Deep Cleaning Or Hydro Boost: $8.79 with MVP card
Huggies Baby Wipes Refill: $5.69 with MVP card
Lysol Laundry Sanitizer: $5.99 with MVP card
Chobani Greek Yogurt: $1.00 with MVP card
Campbell's Canned Pasta: $1.00 with MVP card
Green Giant Boxed Vegetables: $1.00 with MVP card
Quaker Instant Oatmeal Or Cereal Cups: $1.00 with MVP card
Huggies Simply Clean Wipes: $2.00 with MVP card
Bumble Bee Solid White Tuna In Water: $2.00 with MVP card
C4 Energy Drink: $2.00 with MVP card
Campbell's Chunky Soup: $2.00 with MVP card
Banquet Mega Bowls: $3.00 with MVP card
Pup-peroni Dog Treats: $3.00 with MVP card
Crunchsters Salad Toppings: $3.00 with MVP card
Biscoff Novelties: $3.00 with MVP card
Kellogg's Jumbo Cereal: $4.00 with MVP card
Hungry-man Double Bowls Or Dinners: $4.00 with MVP card
Rufus Teague Bbq Sauce: $4.00 with MVP card
Bertolli Pasta Sides: $4.00 with MVP card
If you want to look this catalog detailed with website link: http://www.foodlion.com/weekly-specials/