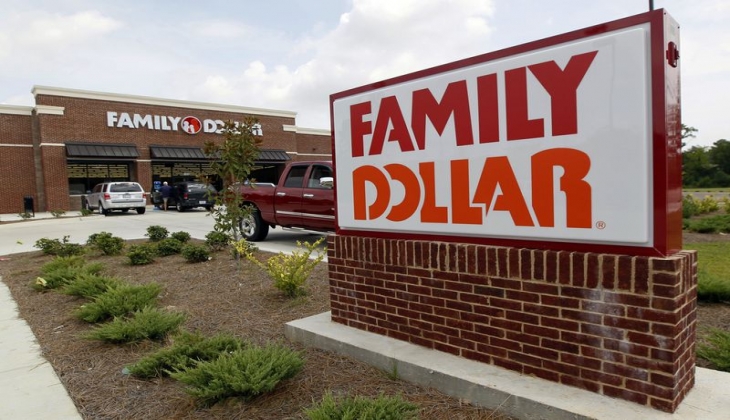 Save on many products with Family Dollar store's weekly ad.
People prefer special prices on products for buy all needs, and want to have suitable for their pocket.
Family Dollar one of the most famous and affordable supermarket chains in USA, are published weekly ad on Sept 25th to Oct 1st, 2022 with discount prices. These products are included many beverages and snacks, cleaning products, baby supplies, personal care materials, decor products and more a lot of goods.
Here are the Sept 25th to Oct 1st, 2022 weekly catalog products prices:
Dr Pepper Products: 3/ $13.00
Folgers Coffee: $6.95
Febreze Air Effects 8.8 oz., Wax Melts 2.75 oz., Car Vent Clip. 06 oz., or Small Spaces. 2 -. 25 oz.: 3/ $8.50 with smart coupon
Dr Pepper Products: 3/ $9.00
Cheez-It Crackers: 2/ $5.00
Deals price: 2/ $4.00
Cheetos: 2/ $6.00
Deals price: 2/ $5.00
Sparkle Paper Towels: 2/ $10.00
Deals price: 2/ $8.00 with $2 smart coupon
Angel Soft Bath Tissue: $5.95
Deals price: $4.95 with $1 smart coupon
General Mills Cereal: 2/ $6.00
Deals price: 2/ $5.00
Lays: 2/ $5.00
Silver Falls Water: 2/ $7.00
Pepsi Products: 3/ $11.00
Kellogg's Pop-Tarts: 2/ $4.00
Powerade: 2/ $6.00
Xtra Liquid: $6.95
Deals price: $5.95 with $1 smart coupon
Tide Liquid 69 oz., Pods 18-31 ct., or Dreft Liquid 46 oz.: $9.95
Deals price: $7.95 with $2 smart coupon
Gain Liquid Fabric Softener 41 oz., Fireworks 5.5 oz., Flings 14 ct., or Sheets 105 ct.: $4.45
Deals price: $3.45 with $1 smart coupon
Downy Liquid Fabric Softener 32-51 oz., Scent Enhancers 5.5 oz., or Downy or Bounce Sheets 50-105 ct.: $4.95
Deals price: $3.95 with $1 smart coupon
Select Gain or Tide Liquid 115-154 oz., Flings or: $15.95
Deals price: $12.95 with $3 smart coupon
Kellogg's Breakfast Bars: 2/ $5.00
Kellogg's Family Size Cereal: 2/ $7.00
Lance Crackers or Cookies: 3/ $2.50
Frito-Lay Products: 2/ $4.00
Little Debbie Multipacks: 2/ $5.00
Mrs. Freshley's Reese's Cupcakes: $3.50
Campbell's Spaghettios: 2/ $2.00
Gain Dish Liquid: 2/ $4.00
Heinz Ketchup: 2/ $6.00
Tide Liquid 154 oz. or Pods 81 ct.: $21.50
Deals price: $18.50 with $3 smart coupon
Lysol Laundry Sanitizer: $6.50
Deals price: $5.00 with $1.50 smart coupon
Brawny Paper Towels: 2/ $10.50
Deals price: 2/ $8.00 with $2.50 smart coupon
Checkers Seasoned Fries: $4.50
Starbucks Drinks: 2/ $6.00
Mr. Clean Multi-Purpose Cleaner: 3/ $5.50
Mr. Clean Wipes: 2/ $5.50
Dawn Ez-Squeeze Dish Liquid: 2/ $5.50
Swiffer Refills: 2/ $9.50
Dawn Dish Liquid: 2/ $6.00
Puffs Facial Tissue: 2/ $3.20
Bigen Hair Color: $3.50
Baby Soft Wipes: 2/ $3.50
göt2b Metallics Hair Color: $12.00
Deals price: $9.00 with $3.00 smart coupon
Pampers Diapers Sizes NB-6, 21-32 ct. or Easy Ups Sizes 2T-6T, 15-25 ct.: 2/ $20.00
Hershey's, KitKat, or Reese's Multipack 2.25-2.75 oz.: $1.00
Reese's or KitKat Halloween Singles: $1.15
Oreo Halloween Cookies: $4.75
Doritos: 2/ $7.00
Chips Ahoy! Cookies: 2/ $6.00
Bar S Beef Franks: $3.10
Tony's Pizza: $3.50
Breyers Ice Cream: $5.00
Snap Lock Lid Tote: $7.00
Locking Lid Tote: $12.00
Light Up Water Resistant Speaker: $8.00
Vivitar Truly Wireless Earbuds or Billboard Gamer Headphones: your choice $15.00
Wireless Tailgate Speaker or Bluetooth LED Speaker: your choice $15.00
Wireless LED Speaker: $40.00
Motivate 2: $49.99
Deals price: $39.99
Calypso or Calypso 2: $39.99
Deals price: $29.99
Prime by Prestone 50/50 Antifreeze: $12.00
Deals price: $11.00 with $1 smart coupon
Automotive Wiper Blade: 2/ $14.00
Deals price: 2/ $12.00 with $2 smart coupon
Rain • X Auto Glass Cleaner: $4.50
Pennzoil Conventional Motor Oil: $6.00
Turtle Wax Wax & Dry Spray 16 oz., Dash & Glass Detailer 16 oz., or Max-Power Car Wash 64 oz.: $5.50
Turtle Wax Cleaner & Disinfectant: $6.50
Turtle Wax Interior Cleaner: $7.50
Ashland Farms Wet Dog Food: $1.00
Family Pet Wet Dog Food: $1.95
Ashland Farms Dry Dog Food: $4.50
Canine Carry Outs Dog Treats: $1.00
Beefeaters Dog Treats: $3.35
If you want to look this catalog detailed with website link: http://www.familydollar.com/weekly-ads