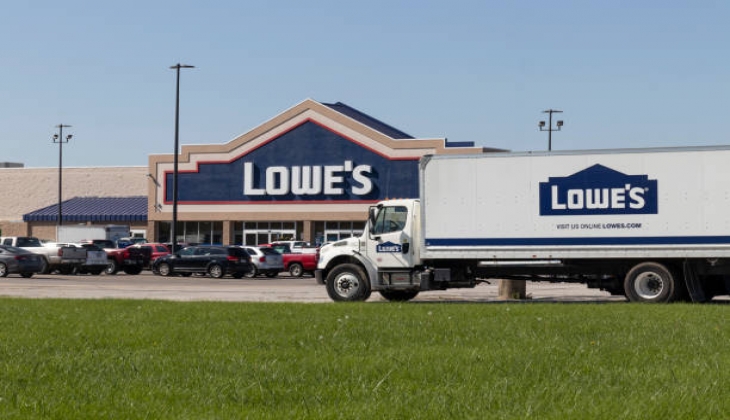 Get on every thing what you need and want to buy with this week's catalog products.
People prefer to buy all household or garden products and appliances with suitable prices according to their pockets. For the reason, they follow catalogs and discounts of every store and supermarket.
Lowe's one of the discount and campaign store chains in USA, also are published new weekly catalog products from Dec 25th - Dec 31st, 2022 with sale prices.
Here are the Dec 25th - Dec 31st, 2022 new weekly catalog products price list:
18.2-cu ft Top-Freezer Refrigerator: sale $649.00
Frigidaire 18.3-cu ft Top-Freezer Refrigerator: sale $719.00
5.3-cu ft Smooth Surface Electric Range: sale $649.00
Amana 4.8-cu ft Electric Range: sale $599.00
Frigidaire 60-Decibel Dishwasher: sale $429.00
Amana 59-Decibel Dishwasher: sale $419.00
3.5-cu ft Washer: sale $478.00
6.5-cu ft Electric Dryer: sale $478.00
2-Tool 20-Volt MAXF XR® POWER DETECT™ Brushless Combo Kit: sale $379.00
7-1/4-in 24T Framing Circular Saw Blade: $9.98
Spyder 14-Piece Carbide-Tipped Hole Saw Kit: sale $99.00
46.9-in Adjustable and Linking Aluminum Work Platform (300-lb Load Capacity): sale $105.00
Degree 3-1/2-in Pneumatic Strip Framing Nailer: sale $159.00
15-Degree 1-3/4-in Pneumatic Coil Roofing Nailer: sale $269.00
Marshalltown Tools: starting at $16.98
EcoTouch® R-13 15-in x 32-ft Faced Fiberglass Roll Insulation: everyday $22.98 each
24.9-cu ft Side-by-Side Refrigerator: sale $1,341.00
7-cu ft Over-the-Range Microwave: sale $269.00
Maytag 3-cu 5-Element Smooth Surface Self-Cleaning Convection Electric Range: sale $849.00
50-Decibel Dishwasher: sale $789.00
26.5-cu ft Counter-Depth French Door Refrigerator: sale $1,999.00
5.3-cu ft 5-Element Smooth Surface Self-Cleaning Convection Electric Range: sale $849.00
Whirlpool 55-Decibel Dishwasher: sale $609.00
BISSELL Little Green® Pet Pro Portable Carpet Cleaner: sale $149.99
Samsung 4.5-cu ft Washer: sale $748.00
Samsung 7.5-cu ft Electric Dryer: sale $748.00
Maytag 4.5-cu ft Washer: sale $628.00
Maytag 7-cu ft Electric Dryer: sale $628.00
Project Source Commander 5-Tier 72-in H x 48-in W x 20-in D Plastic Shelving Unit: sale $99.98
Project Source 5-Tier 72-in H x 36-in W x 18-in D Metal Shelving Unit: sale $149.00
Kobalt 4-Tier 84-in H x 84-in W x 24-in D Steel Shelving Unit: sale $309.00
Project Source Commander 27-Gallon Storage Tote with Lid: sale $12.98
Holiday Living 16.5-Gallon Ornament Storage Tote with Latching Lid: sale $14.98
Kobalt 4-in-1 Convertible Hand Truck: $229.00
If you want to look discounted catalog detailed with website link: http://www.lowes.com/weekly-ad