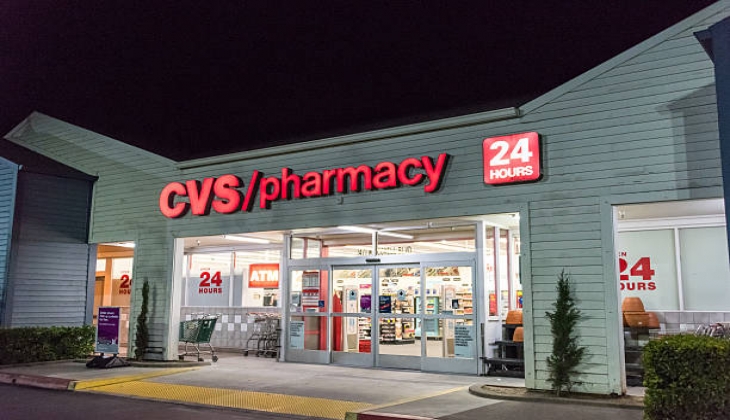 Take advantage of this week's catalog opportunities for buy every need and request easily.
Are you need any shopping for your and your needs? CVS Health one of the pharmacy and store chains in USA, are announced new weekly catalog products on Dec 25th - Jan 1st, 2023 with a lot of discount chance.
These catalog products are included baby materials, personal care needs, vitamins and supplements, many medicines, make-up materials varieities and moreover.
Here are the Dec 25th to Jan 1st, 2023 weekly catalog products price list:
ALL CVS Health vitamins: buy 1, get 1 free
Select Gillette, Old Spice, Secret, Ivory deodorants, Secret or Old Spice sprays: buy 1, get 1 50% off + buy 2, get $4
Aveeno or Neutrogena facial care: buy 1, get 1 40% off + buy 2, get $4
Crest toothpaste, Oral-B toothbrush, floss or Fixodent 2-4 pk.: buy 1, get 1 50% off
Vicks ALL ZzzQuil or Nervive nerve relief: buy 1, get 1 50% off
CVS Health stop smoking aids: buy 1, get 1 50% off
Ricola cough drops 19-45 ct: buy 1, get 1 50% off
New Year party items: buy 1, get 1 50% off
ANY CoverGirl cosmetics: spend $18, get $6
Lay's chips, Cheetos 4.75-9 oz, Doritos 9.25-11.5 oz or Whisps Crisps 2.12 oz: 2 for $7.00
Ben & Jerry's ice cream pints 16 oz.: 2 for $12.00
Ricola cough drops 19-45 ct.: buy 1, get 1 50% off
Alka-Seltzer Plus 12-36 ct., Coricidin 16-24 ct. or 12 oz.: buy 1, get 1 50% off
Airborne 10-74 ct: buy 1, get 1 50% off
Select Delsym, Mucinex, Sinus-Max or Fast-Max: $16.99
Delsym, Mucinex value sizes or 2 pk: $19.99
Mucinex 28-40 ct.: $25.99
Select Vicks NyQuil, DayQuil Severe, Cold & Flu or VapoInhaler: $10.99
ALL CVS Health or Live Better digestive health: buy 1, get 1 50% off
ALL Pepto-Bismol: buy 1, get 1 50% off
Align probiotics 28-56 ct. spend $30, get $10
ANY Excedrin: spend $20, get $10
ALL Durex condoms, K-Y lubricants or CVS Health personal intimacy products: buy 1, get 1 50% off
ALL CVS Health bandages, itch relief, antibiotic ointments, scar or burn relief: buy 1, get 1 50% off
ALL CVS Health foot care: 25% off
CVS Health stop smoking aids: buy 1, get 1 50% off
ALL Always Discreet pads or underwear: 2 for $28.00
CVS Health adult underwear 12-16 ct: 2 for $20.00
ANY Monistat or Uristat: spend $25, get $5
ALL Centrum or Caltrate: buy 1, get 1 50% off
ALL Natrol vitamins: buy 1, get 1 50% off
ALL Voost vitamins: buy 1, get 1 50% off
ALL Move Free, MegaRed, Airborne or Digestive Advantage: buy 1, get 1 50% off
ANY Prevagen: buy 2, get $5
Neuriva Original or Plus 30-50 ct: buy 1, get 1 50% off
Select protein bars or value packs: buy 1, get 1 50% off
Pampers Super Pack 48-104 ct.: $30.49
Pampers Easy Ups training underwear 18-25 ct. or ANY Ninjamas: 2 for $20.00
Luvs Ultra Leakguards Jumbo pk. diapers 21-34 ct.: $8.00
Pampers baby wipes 56-216 ct. or Pure wipes 112 ct: buy 1, get 1 50% off
Pedialyte 1 liter, freezer pops 16 ct. or powder packets 6-8 ct.: buy 1, get 1 50% off
ANY CoverGirl cosmetics: spend $18, get $6
ANY e. l. f. Cosmetics: spend $12, get $4
Physicians Formula cosmetics: buy 2, get $10
ANY L. A. Girl cosmetics: spend $12, get $6
ALL one + other, Beauty 360 cosmetic brushes, tools or polish remover: buy 3, get 4th free
Select Fragrance gift sets: spend $30, get $10
ALL designer fragrances: buy 1, get 1 free
ALL fragrance body mists: buy 1, get 1 free
ANY Aquaphor or Eucerin facial care: spend $20, get $10
ALL CeraVe: buy 1, get 1 40% off
Olay Regenerist Microsculpting or Night Recovery creams: $27.99
Olay Regenerist Eyes, Whips or Ingredients Collections: $29.99
ALL Rainbow facial care: buy 1, get 1 50% off
Softsoap liquid hand soap 8-11.25 oz or Irish Spring bar soap 3 pk.: 3 for $9.00
Coco Balm Assorted beauty stocking stuffers: buy 2, get 3rd free
If you want to look discounted catalog detailed with website link: http://www.cvs.com/weeklyad/pageview