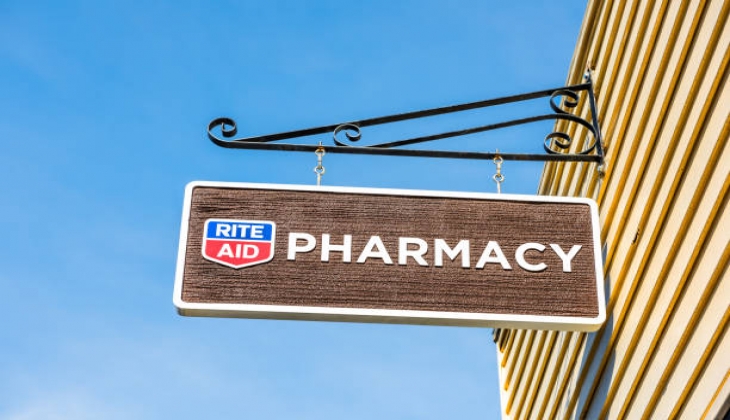 All the economical pharmacy products you need are here, and for less with Rite Aid.
Rite Aid one of the pharmacy supermarket chains in USA, are continue to publishing campaigns and weekly catalogs for people's needs. This weekly catalog products is included from many make-up products to supplements, hand creams to hair care products, snacks to beverages, and more a lot of quality and healhty products.
If you need to anything, and need to going pharmacy, you can come and look or online shop in Rite Aid shop's weekly ad.
Here are the Sept 25th - Oct 1st, 2022 weekly catalog products prices:
Rite Aid Brand, Nature's Truth or Pink: buy 1 get 1 free
Select Nature's Bounty, Kids and Optimal Solutions: buy 1 get 1 free
Eucerin and Aquaphor Skin Care, Lip Care, Bath, First Aid or Baby: buy 1 get 1 60% off
Native Deodorant: 2/ $23.00
Aleve, Bayer, Alka-Seltzer, MiraLAX, Phillips', Zegerid, One A Day, Citracal, Flintstones, Alka-Seltzer Plus or Coricidin: buy 1 get 1 40% off
Buy 1 get 1 50% off products:
All Rite Aid Brand
Olay Skin and Bath
All Secret, Gillette or Old Spice
Select Nature Made Vitamins and Supplements
Revlon Cosmetics
EOS Shave Creams
Almay
Zicam Cold Relievers
Any Cetaphil Face, Lotion or Differin Item
wet n wild Makeup
Thrifty: 2/ $8.00
Duracell: $21.99
Wonderful, Jack Link's or Planters: $4.99
Pepsi, Mtn Dew, Canada Dry, Dr Pepper and 7UP Products: buy 2 get 1 free
daylogic Applicators, Sponges, Wedges, Mirrors, Brushes and Brush Cleaner: buy 2 get 1 free
Garnier Nutrisse: $7.99
Herbal Essences: 2/ $14.00
Head & Shoulders: 2/ $12.00
5-Hour Energy: $19.99
Pantene Nutrient Blends or Old Spice: $7.99 each
Garnier Whole Blends: 2/ $8.00
Dose & Co Collagen: 25% off
BioSteel Hydration Mix: $6.99
Rite Aid Brand: buy 1 get 1 60% off
Advil, Robitussin, TheraFlu: $7.29
Ellume COVID-19 Home Test: 25% off
Dunkin, Maxwell House or Folgers: $8.49
Select Listerine: $6.29
Select Ziploc bags: 2/ $7.00
Select Calvin Klein: $12.99
Rite Aid tugaboos: $9.99
Select Gillette or Venus: $9.99
Select Depend or Select Poise: $13.99
Colgate Optic White Pro Stain Shield or Pronamel: $9.99
Clorox Wipes: 2/ $9.00
If you want to look detailed with website link: http://www.riteaid.com/weekly-ad