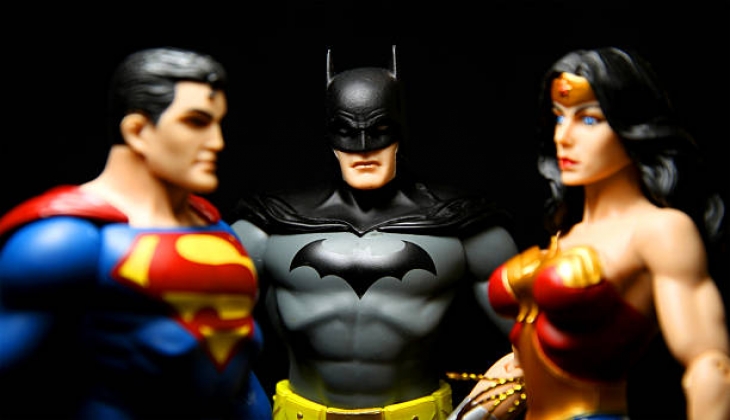 If you love to play with toy action figures and want to buy from these, we can give a opportunity for your.
The biggest fun of kids or youth is the toy action figures. People want to have these toys with discount prices because, these toys are expensive for these are quality and selective.
Best Buy one of the most advantaged and the most affordable store chains in USA, are work to sell people's every varieties of need and request. Lastly, the store is making new a campaign and is published many toy action figures with deal prices.
Here are the toy action figures price list:
Jurassic World - Uncaged Rowdy Roars Dinosaur - Styles May Vary List:$26.99
Save $ 2.00
Deals price: $ 24.99
Star Wars - The Black Series Boba Fett (Throne Room) List:$31.49
Save $ 1.50
Deals price: $ 29.99
Marvel - Legends Retro 375 Venom Figure List:$11.99
Save $ 3.00
Deals price: $ 8.99
Transformers - Generations Legacy Voyager Autobot Blaster & Eject List:$33.99
Save $ 6.00
Deals price: $ 27.99
Disney - Pixar Lightyear Large Scale Figure - Styles May Vary List:$14.99
Save $ 2.00
Deals price: $ 12.99
Star Wars - The Black Series Obi-Wan Kenobi (Wandering Jedi) List:$24.99
Save $ 2.00
Deals price: $ 22.99
Funko - POP! TV: Marvel Studios Hawkeye – Hawkeye List:$11.99
Save $ 6.00
Deals price: $ 5.99
Star Wars - Boba Fett Command Feature 12" Plush Figure List:$32.99
Save $ 15.00
Deals price: $ 17.99
Jurassic World - Roar Striker Dinosaur - Styles May Vary List:$18.99
Save $ 3.00
Deals price: $ 15.99
Funko - POP! TV: Peacemaker - Peacemaker w/Eagly List:$11.99
Save $ 6.00
Deals price: $ 5.99
Marvel - Legends Series Iron Spider Electronic Helmet List:$131.99
Save $ 47.00
Deals price: $ 84.99
Funko - POP! Disney: Turning Red - Meilin Lee List:$11.99
Save $ 6.00
Deals price: $ 5.99
Funko - Vinyl Gold 5": Jimi Hendrix List:$10.99
Save $ 5.50
Deals price: $ 5.49
Disney - Pixar Lightyear Jetpack Liftoff Buzz Lightyear – Multi List:$53.99
Save $ 27.00
Deals price: $ 26.99
Jurassic World - Thrash 'N Devour T-Rex List:$49.99
Save $ 10.00
Deals price: $ 39.99
Who want to look cut-rate detailed with website link: http://www.bestbuy.com/site/promo/tech-toy-and-drone-deals?qp=category_facet%3DAction%20Figures~pcmcat279600050006