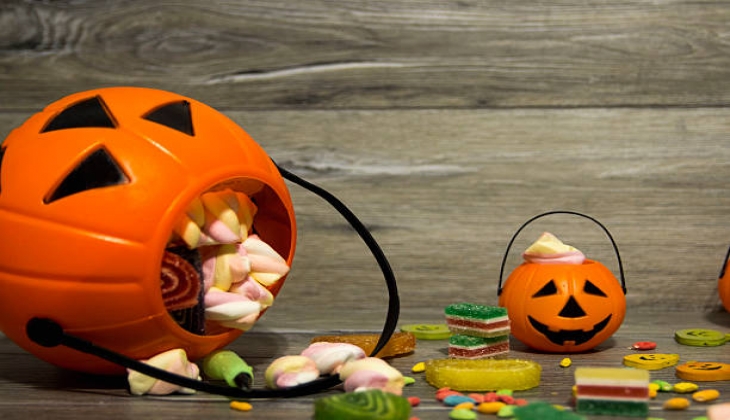 It's possible to join halloween fun with Family Dollar.
Halloween one of the most fun activities for people, will be repeated also this year for people who want to have fun again. Several costumes, decor products, scary masks or toys, and moreover... If you don't want to miss these fun, and want to have different and remarkable than anyone else, we can say a campaign you with Family Dollar.
Family Dollar shops are announced Sept 18th - Oct 31st, 2022 halloween book products with suitable prices.
Here are the Sep 18th - Oct 31st, 2022 halloween book products price list:
Werther's Caramel Apple Soft Caramels 8.57 oz., Haunted Cookie House Kit 14 oz., or Smarties Filled Day of the Dead Tin. 6 oz.: starting at $1.25
Halloween Candy Variety Bags: starting at $2.15
Halloween Variety Candy Bags: $5.75
Halloween Variety Candy Bags Different: $5.00
Reese's or KitKat Halloween Singles: $1.15
Halloween Variety Candy Bags: $10.00
Halloween Variety Candy Bag: $11.00
Value Napkins 150 ct. or Plastic Cutlery 48 ct.: $1.00
Homeline Aluminum Foil: $4.50
Homeline Printed Paper Plates 35-66 ct. or Bowls 38 ct.: $5.25
Homeline Foam Cups: $1.25
Homeline Foam Plates: $4.00
Homeline Red Plastic Party Cups: $4.00
Skeleton Animals: $1.25
Yard Stake, Giant Spider Web, Halloween Lantern 9", or Jumbo Skeleton Animals: your choice $5.00
Posable Skeleton: $10.00
Halloween LED Inflatable: $15.00
Spooky Creatures or Creepy Cloth: $1.25
Skeleton Figures, Iridescent Skull or Pumpkin, or Spider: your choice $3.00
Light-Up Skeleton Décor or Spooky Candle: your choice $5.00
Halloween Décor: $3.00
Outdoors by Design Halloween Toss Pillow Metal Truck with Flowers, Wood Décor, LED Tree, Plush Shelf Sitter or Pumpkin Lights: $5.00
Outdoors by Design Halloween Toss Pillow: $8.00
Mask, Wig, Girls' Dress Up or Makeup Kit: your choice $5.00
Acrylic Paint 4 oz. or Hanging Wood Shape: $1.25
Wooden Halloween Lantern with LED: $5.00
Scented Sachet 3 pk. or Sentiment Candle 4.6 oz.: $3.00
Harvest Scented Jar Candle: $6.00
Glade Wax Melts 3.1 oz., Plug In Scented Oil Refill. 67 oz., 2 pk., Auto Spray Refill 6.2 oz., 3-Wick Candle 6.8 oz., or Candle 3.4 oz., 2 pk.: $3.50 - $6.00
A Hallmark Company Cards: starting at $0.50
Metal Lawn Stake: your choice $3.00
Harvest Printed Door Mat: your choice $10.00
Harvest Floral Wreath: your choice $15.00
Ceramic, Copper or Metal Décor: $3.00
Fabric or Glass Pumpkins, Wreath 15", Garland 6', or Floral Arrangement: your choice $5.00
Harvest Toss Pillows: $8.00
Floral Arrangement or Metal Floral Wreath: your choice $5.00
Floral Bushes: your choice $3.00
Galvanized Bucket or Floral Stems: $5.00
Heather Wreath: $10.00
Harvest Campfire or 3D Mug or Salt and Pepper Shaker: your choice $3.00
Placemat 2 pk. or PEVA Tablecloth: your choice $5.00
Harvest Printed Towel: $1.25
Harvest Embroidered Kitchen Towel: $2.00
If you want to look detailed with website link: http://www.familydollar.com/weekly-ads