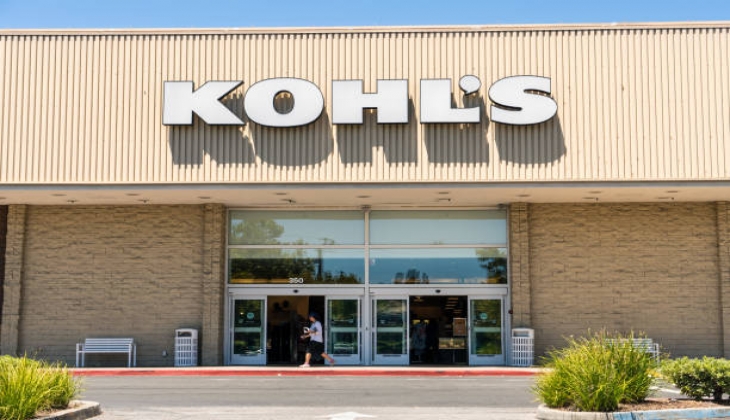 People who want to buy their needs with suitable prices will find in Kohl's shop campaigns and online shop.
Kohl's one of the shop retail chains in USA, are continue to make many campaign and are add to a new in shop chains with beauty products deal. If you don't want to miss this campaign and want to buy beauty products with sale prices, you can review shops.
This campaign is including many make-up products and care supplies for people who want to care face with up to %50 discount prices.
Here are the sale beauty products prices:
SEPHORA COLLECTION Matte Perfection Lightweight Tinted Moisturizer Price: $18.00
Save $9.00
New price: $9.00
Lancome Juicy Tubes Original Lip Gloss Price: $20.00
Save $10.00
New price: $10.00
Violet Voss Mini Sunflower Eyeshadow Palette Price: $18.00
Save $9.00
New price: $9.00
SEPHORA COLLECTION Mini Garden Party Eye Brush Set Price: $15.00
Save $4.50
New price: $10.50
IT Cosmetics Bye Bye Undereye Illumination Full Coverage Anti-Aging Waterproof Concealer Price: $29.00
Save $14.50
New price: $14.50
Mario Badescu Collagen Moisturizer SPF 15 Price: $24.00
Save $10.00
New price: $14.00
SEPHORA COLLECTION Eyebrow Razor Set Price: $10.00
Save $5.00
New price: $5.00
SEPHORA COLLECTION Clean Lip Balm & Scrub Price: $7.00
Save $3.50
New price: $3.50
Violet Voss Fun Sized Mini Eyeshadow Palette Price: $18.00
Save $9.00
New price: $9.00
OLEHENRIKSEN Let's Get Luminous Set Price: $44.00
Save $22.00
New price: $22.00
SEPHORA COLLECTION Total Coverage Original Sponge Price: $14.00
Save $7.00
New price: $7.00
Bite Beauty Power Move Hydrating Soft Matte Lipstick Price: $28.00
Save $21.00
New price: $7.00
Mario Badescu Anti Acne Serum Price: $20.00
Save $8.00
New price: $12.00
OLEHENRIKSEN C Your Best Selfie Brightening Moisturizer & Eye Creme Set Price: $25.00
Save $12.50
New price: $12.50
FENTY BEAUTY by Rihanna Bomb Posse Mega Mix & Match Eyeshadow Palette Price: $48.00
Save $14.50
New price: $33.50
Violet Voss Rose Party Mini Eyeshadow and Pressed Pigment Palette Price: $18.00
Save $9.00
New price: $9.00
beautyblender BOUNCE Airbrush Liquid Whip Concealer Price: $26.00
Save $13.00
New price: $13.00
If you want to look detailed with website link: http://www.kohls.com/catalog/sale-sephora.jsp?CN=Partnership:Sephora+Discount:30%25%20off%20or%20more+Promotions:Sale&BL=y&BST=5118555:5128580:5215435:5128591&icid=hpmf-offer-beauty&kls_sbp=00564441973578643664163476830371168609