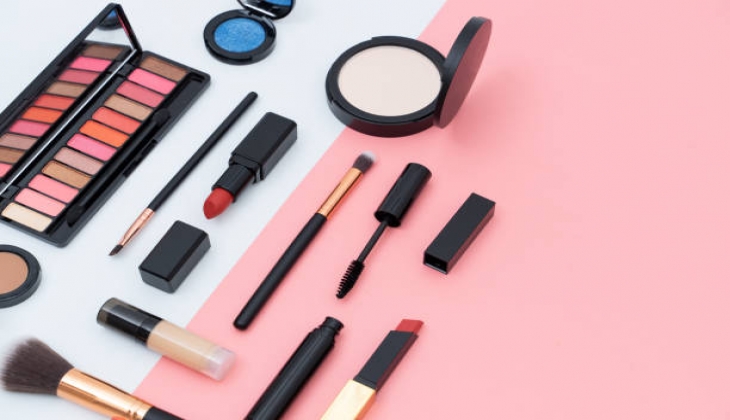 If you love make-up, and need to buy discount materials, you can save up to $80 on make-up products in Kohl's.
Make-up materials are important a beauty tool for every age woman. While sometimes women who want to feeling better make-up, sometimes also make-up can a good hobby for women.
Kohl's companies are published make-up materials with up to $80 discount prices for women who want to buy their needs. If you don't want to miss these deals, you can come and look in Kohl's shops.
Here are the beauty products prices:
Charlotte Tilbury Hollywood Flawless Filter List:$46.00
Save $29.00
Deals price: $17.00
Urban Decay Eyeshadow Primer Potion – Original List:$25.00
Save $11.00
Deals price: $14.00
Laura Mercier Translucent Loose Setting Powder List:$40.00
Save $16.00
Deals price: $24.00
Lancome Juicy Tubes Original Lip Gloss List:$20.00
Save $10.00
Deals price: $10.00
SEPHORA COLLECTION Matte Perfection Lightweight Tinted Moisturizer List:$18.00
Save $9.00
Deals price: $9.00
Charlotte Tilbury Airbrush Flawless Finish Setting Powder List:$46.00
Save $20.00
Deals price: $26.00
SEPHORA COLLECTION Brow Shaper Pencil – Waterproof List:$12.00
Save $6.00
Deals price: $6.00
Too Faced Better Than Sex Volumizing & Lengthening Mascara List:$28.00
Save $12.00
Deals price: $16.00
Violet Voss Fun Sized Mini Eyeshadow Palette List:$18.00
Save $9.00
Deals price: $9.00
Lancome Lash Idole Lash-Lifting & Volumizing Mascara List:$27.00
Save $13.00
Deals price: $14.00
MILK MAKEUP Hydro Grip Hydrating Makeup Primer List:$36.00
Save $18.00
Deals price: $18.00
Grande Cosmetics GrandeLASH - MD Lash Enhancing Serum List:$125.00
Save $89.00
Deals price: $36.00
Sephora Favorites Plump and Hydrate Lip Kit ($59 value) List:$25.00
Save $12.50
Deals price: $12.50
Rare Beauty by Selena Gomez Always An Optimist 4-in-1 Prime & Set Mist List:$24.00
Save $10.00
Deals price: $14.00
ILIA Limitless Lash Lengthening Clean Mascara List:$28.00
Save $15.00
Deals price: $13.00
Benefit Cosmetics BADgal BANG! Volumizing Mascara List:$27.00
Save $13.00
Deals price: $14.00
FENTY BEAUTY by Rihanna Stunna Lip Paint Longwear Fluid Lip Color List:$26.00
Save $9.00
Deals price: $17.00
FENTY BEAUTY by Rihanna Diamond Bomb All-Over Diamond Veil List:$40.00
Save $13.00
Deals price: $27.00
If you want to look detailed with website link:
http://www.kohls.com/catalog/sephora-makeup.jsp?CN=Partnership:Sephora+Category:Makeup+InStoreOnline:Online%20Only&BL=y&&storeIds=326