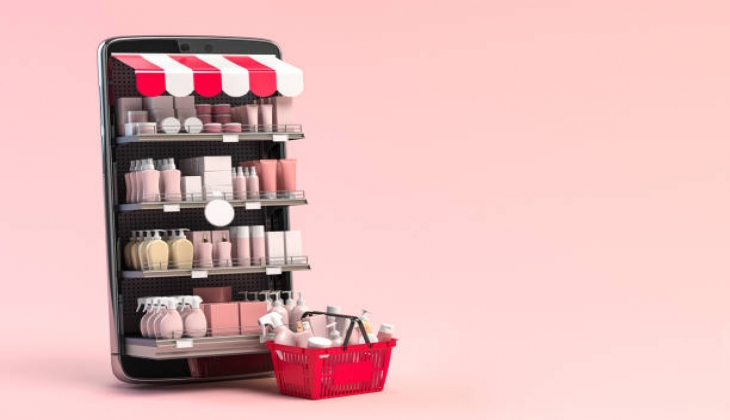 While Costco shops are making new a campaign, you can have many beauty materials for yourself.
Costco one of the successful and discount shop chain in USA, are published beauty products with up to $45 sale prices. From many cream varieties to masks, serums to hair tools, moisturizers to nail care products and moreover.
If you need to any beauty materials, you can come and buy before campaign ended. Last day for shoppping!
Here are the beauty products price list:
NuFACE Trinity Supercharged Skincare Routine Bundle: $264.99
Save $45.00
Deals price: $219.00
(Valid 10/9/22)
DIONIS GOAT MILK Bath & Body Gift Set: $19.99
Save $5.00
Deals price: $14.99
(Valid 10/9/22)
Sahajan Ritual Body Oil, 3.4 fl oz: $39.99
Save $8.00
Deals price: $31.99
(Valid 10/9/22)
Lumina 3-in-1 Eye Wand Massager: $59.99
Save $15.00
Deals price: $44.99
(Valid 10/9/22)
deborah lippmann Chocolate Cravings Nail Polish, 6-piece Set: $24.99
Save $5.00
Deals price: $19.99
(Valid 10/30/22)
HALEYS Beauty Soft Matte Poreless Primer, 1.0 fl oz 2-pack: $29.99
Save $7.00
Deals price: $22.99
(Valid 10/9/22)
ORLANDO PITA Play Refresher Course Dry Shampoo 7.0 oz, 2-pack: $28.99
Save $7.00
Deals price: $21.99
(Valid 10/9/22)
BLESSED MOON 2-in-1 Eye Cream Capsules, 31-pack: $22.99
Save $7.00
Deals price: $15.99
(Valid 10/9/22)
Anthony Glycolic Facial Cleanser, 16 fl oz: $34.99
Save $10.00
Deals price: $24.99
(Valid 10/17/22)
Everydaze Essential C's Konjac Jelly - Collagen + Vitamin C, 30-pack: $49.99
Save $10.00
Deals price: $39.99
(Valid 10/9/22)
DERMAdoctor DD Cream Dermatologically Defining BB Cream SPF 30, 1.3 fl oz: $26.99
Save $7.00
Deals price: $19.99
(Valid 10/9/22)
butter LONDON Treatment 4-piece Nail Set: $29.99
Save $10.00
Deals price: $19.99
(Valid 10/9/22)
VOLITION Yaupon Tea Glow-Awakening Moisturizer, 2 fl oz: $23.99
Save $6.00
Deals price: $17.99
(Valid 10/9/22)
StriVectin Multi-Action R&R Eye Cream: $39.99
Save $10.00
Deals price: $29.99
(Valid 10/9/22)
The Cricket Company Ultra Smooth Blowout Hair Tool Kit: $29.99
Save $10.00
Deals price: $19.99
(Valid 10/9/22)
StriVectin Peptight 360° Tightening Eye Serum Set: $54.99
Save $18.00
Deals price: $36.99
(Valid 10/9/22)
ORLANDO PITA Play Detox Scalp Scrub Shampoo & Hair Mask Set 12 oz, 2-pack: $28.99
Save $7.00
Deals price: $21.99
(Valid 10/9/22)
Sisley Ecological Compound, 4.2 fl oz
$30 off
(Valid 10/14/22)
If you want to look products detailed with website link: http://www.costco.com/beauty.html?keyword=OFF