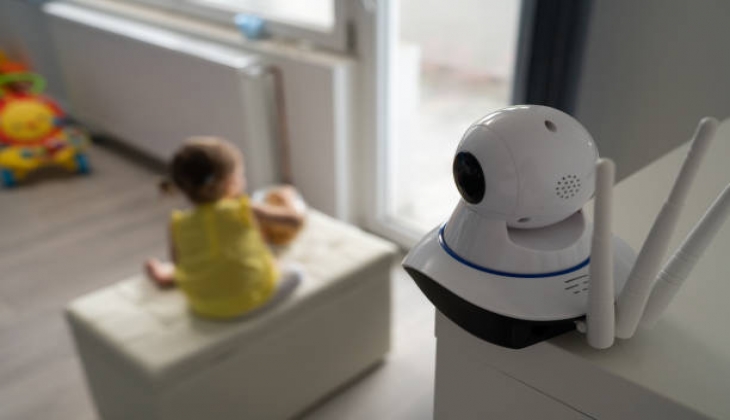 If you have a baby, and you want to protect it, you should look this discount products.
Security and health are most important thing for baby and little children. Parents pay particular attention to that. For the reason, they need and want to buy several different security and health products or appliances.
Best Buy one of the store chains in USA with selling every electronic and technological product or appliance, are published baby security and health products with discount prices.
Here are the baby security and health products price list:
VAVA - Baby Monitor 720P 5" HD Display – White: $179.99
Save $ 27.00
Deals price: $ 152.99
Kinsa - Smart Ear Thermometer – Blue: $39.99
Save $ 23.00
Deals price: $ 16.99
VTech - Safe&Sound Myla the Monkey Portable Soother – White: $21.65
Save $ 1.96
Deals price: $ 19.99
VTech - Wyatt the Whale Storytelling Soother - Blue/White: $54.95
Save $ 12.96
Deals price: $ 41.99
VTech - 2 Camera 1080p Smart WiFi Remote Access 360 Degree Pan & Tilt Video Baby Monitor with 5" Display, Night Light – White: $169.99
Save $ 20.00
Deals price: $ 149.99
Baby Brezza - Instant Warmer – White: $59.99
Save $ 10.00
Deals price: $ 49.99
Lucid Audio - Bluetooth HearMuffs for Infant/Toddler - Hearing Protection for Infant/Toddler 0-4 Years Old – BLUE: $29.99
Save $ 5.00
Deals price: $ 24.99
VAVA - Baby Monitor Split View 5" 720P with 2 Cameras – White: $279.99
Save $ 42.00
Deals price: $ 237.99
Medela - Sonata – yellow: $452.99
Save $ 53.00
Deals price: $ 399.99
Hubble Connected - Nursery Pal Premium with Hubble Grip 5" HD Smart Baby Monitor with Pan, Tilt, Zoom and Touch Screen – White: $179.00
Save $ 36.00
Deals price: $ 143.99
Halo - Premier Series BassiNest Swivel Sleeper – Pebble: $299.99
Save $ 64.00
Deals price: $ 235.99
VTech - 1080p Smart WiFi Remote Access 360 Degree Pan & Tilt Video Baby Monitor with 5" Display, Night Light – White: $129.99
Save $ 30.00
Deals price: $ 99.99
Miku - Pro Smart Baby Monitor – White: $399.99
Save $100.00
Deals price: $ 299.99
VTech - Audio Baby Monitor - White/Yellow: $21.95
Save $ 2.96
Deals price: $ 18.99
VTech - Tommy the Turtle Storytelling Soother – White: $49.95
Save $ 8.96
Deals price: $ 40.99
Hubble Connected - Hubble Eclipse+ - White: $79.99
Save $ 16.00
Deals price: $ 63.99
VTech - Sleep Training Soother Portable Bluetooth Speaker – White: $69.99
Save $ 7.00
Deals price: $ 62.99
Yogasleep - Whish Sleep Sound Machine – White: $41.99
Save $ 9.00
Deals price: $ 32.99
Who want to look cut-rate detailed with website link: http://www.bestbuy.com/site/searchpage.jsp?_dyncharset=UTF-8&browsedCategory=pcmcat1600709583794&id=pcat17071&iht=n&ks=960&list=y&qp=currentoffers_facet%3DCurrent%20Deals~On%20Sale&sc=Global&st=pcmcat1600709583794_categoryid%24pcmcat1490381538942&type=page&usc=All%20Categories