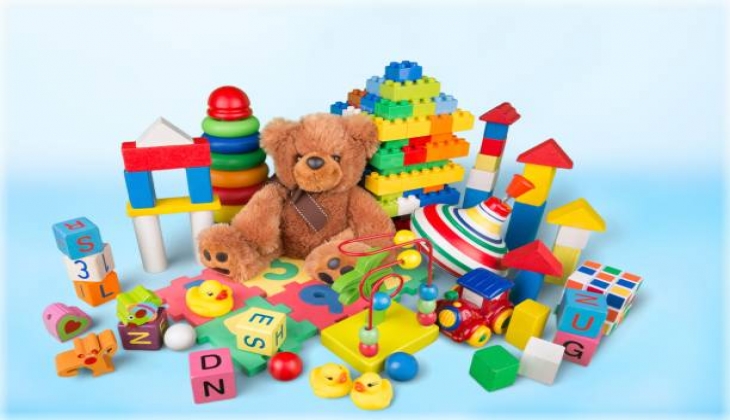 Save on every child product what you need and want to buy with Target supermarket discounts.
Toys one of the biggest funs for children, should be both educational and beneficial for their developments. Parents prefer to buy the best toys for their children health and growth.
Target one of the discounted supermarket chains in USA, are announced different and fun many child toy with sale prices for parent who need it and want to buy it for their children.
Here are the child toys price list:
LEGO Friends Recycling Truck 41712 Building Kit List:$19.99
Save 20 %
Deals price: $ 15.99
LEGO Marvel The Goat Boat 76208 Building Kit List:$59.99
Save 20 %
Deals price: $ 47.99
LEGO Super Heroes DC Comics Batmobile: The Penguin Chase 76181 Building Set List:$29.99
Save 20 %
Deals price: $ 23.99
Disney Doorables Mini Peek Mini Figures Surprise Box List:$4.59
Save 46 %
Deals price: $ 2.49
X-Shot SKINS Flux Dart Blaster 2pk Combo- Ninja & Graffiti by ZURU List:$11.99
Save 20 %
Deals price: $ 9.59
LEGO Star Wars 501st Legion Clone Troopers Building Kit, Cool Action Set for Creative Play 75280 List:$29.99
Save 18 %
Deals price: $ 24.49
Elf Journey from the North Pole Game Collector's Edition list:$19.99
Save 50 %
Deals price: $ 9.99
Mega Pokémon Kanto Region Team Construction Set List:$19.79
Save 20 %
Deals price: $ 15.83
LEGO Harry Potter Hogwarts Courtyard: Sirius Rescue 76401 Building Kit List:$49.99
Save 20 %
Deals price: $ 39.99
LEGO DOTS Unicorn Creative Family Pack 41962 Craft Decoration Kit List:$39.99
Save 20 %
Deals price: $ 31.99
LEGO Star Wars Obi-Wan Kenobi Jedi Starfighter 75333 Toy Building Set List:$29.99
Save 20 %
Deals price: $ 23.99
LEGO Ninjago Zane Power Up Mech EVO 71761 Building Set List:$9.99
Save 20 %
Deals price: $ 7.99
LEGO Minecraft The Bakery 21184 Building Set List:$23.49
Save 28 %
Deals price: $ 16.99
Hasbro Marvel Spider-Man Super Web Slinger List:416.29
Save 20 %
Deals price: $ 13.03
LEGO Speed Champions Lotus Evija 76907 Car Model Building Kit List:$19.99
Save 15 %
Deals price: $ 16.99
Who want to look cut-rate detailed with website link: http://www.target.com/c/toy-deals/8-10-years/-/N-55fjfZ5zl3yZakkos?moveTo=product-list-grid