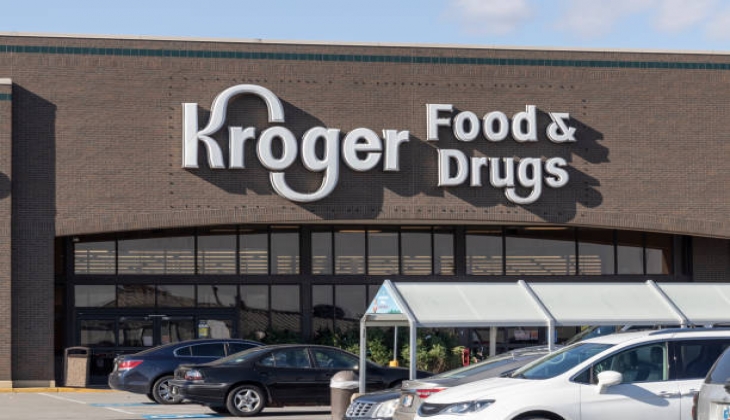 Nowadays it's possible to buy weekly catalog products with discount or digital coupon prices for all your needs.
Kroger one of the most economical supermarket chains in USA, are meeting people's every personal or home need. This is why, the supermarket is published new weekly catalog products from Dec 28th to Jan 3rd, 2023 with the most suitable prices according to people's pockets.
From snacks to beverages, meat varieties to seafoods or chickens, cleaning materials to everyone suitable care products, fruits to vegetables, house essentials to other every kitchen foods.
Here are the Dec 28th - Jan 3rd, 2023 catalog products price list:
Tomatoes on the Vine: $1.27
Medium Avocados or Mangoes: $0.57
Wild-Caught Lobster Tails: 2 for $12.00
Coca-Cola, Pepsi or Canada Dry: 4 for $12.00 when you buy 4
Progresso Soup: sale $1.49
Philadelphia Cream Cheese: sale $1.99
General Mills Cereal: sale $1.99
Velveeta Shells & Cheese or Kraft Deluxe Macaroni & Cheese: sale $2.49
Kraft Singles: sale $2.99
Red Cherries: $3.99 with digital coupon
Green Cabbage: $0.49 with digital coupon
Tillamook Cheese: $1.99 with digital coupon
Smartwater: $14.99 with digital coupon
Rubbermaid Tote: $11.99 with digital coupon
Kraft Natural Shredded Cheese: sale $2.49
Dannon Greek Yogurt: sale $3.29
Doritos: sale $3.49
Hellmann's Real Mayonnaise: sale $4.49
Nabisco Premium Saltines: sale $3.29
Frito-Lay Multipack: sale $9.49
Nabisco Family Size Oreo Cookies: sale $3.49
Kellogg's Pop-Tarts: sale $1.99
32 oz Kroger Cheese: sale $6.99
Snack Factory Pretzel Crisps or Bites: sale $3.99
Private Selection Gourmet Potatoes: sale $2.49
Kroger Purified Drinking Water: sale $4.49
Ball Park Meat Hot Dogs: sale $1.99
Hormel Natural Choice Lunch Meat: sale $5.99
Kroger Family Size Appetizers: sale $7.99
Green Mountain, McCafé or Donut Shop Coffee: sale $5.99
Private Selection Fruit: sale $8.99
TGI Fridays Froze::n Snacks: sale $5.99
Huggies Pull-Ups Jumbo Pack: sale $9.49
Dove Bar Soap: sale $5.99
Quilted Northern Bath Tissue: sale $6.49
Dove Advanced Care Deodorant: sale $5.49
Hefty Trash Bags: sale $7.99
Nature's Path Cereal or Granola: sale $2.99
Mission Tortilla Chips: sale $1.79
Crystal Light Pitcher Packets: sale $1.99
Jack Link's Beef Jerky: sale $12.99
Crystal Light On-The-Go: sale $1.49
Kashi Go Cereal: sale $3.79
Reynolds Wrap Aluminum Foil: sale $3.99
Jimmy Dean Breakfast Sandwiches: sale $10.99
Huggies Diapers Jumbo Pack: sale $9.49
Energizer Max Batteries: sale $3.99
Comforts Baby Wipes: sale $4.49
Kroger Rugged & Reliable Paper Towels: sale $11.99
Kroger Cocktail Smokies: 2 for $7.00
Home Chef Pepperoni Pizza: $5.99
Game Day Decorated Cupcakes: $4.99
Jalapeño Peppers: $1.29
Fresh Guacamole: $5.99
Wholly Guacamole: 2 for $6.00
Red Baron Pizza: 2 for $7.00 when you buy 2
Tyson Family Pack Chicken Nuggets: $13.99
Tostitos Tortilla Chips: 2 for $7.00
Kroger Celebration Paper Plates: 2 for $6.00
Hershey's or Reese's Party Size Candy: $10.99
Halos Clementines: $4.49
Kroger Vegetable Trays: $9.49
Sungold Kiwi: $4.79
Kroger Russet Potatoes: $2.99
Get Your Sparkle On Bouquet: $12.99
Pint Blueberries: 2 for $5.00
Private Selection Blackened Turkey Breast: $10.99
Private Selection Havarti Cheese: $7.99
Home Chef Chicken Wings: $7.99
Kroger Beef Shaved Steak: $6.99
Assorted Pork Chops: $3.49
Kroger Brats or Italian Sausage: $3.99
Kroger Salmon Fillets: $12.99
Cascade Action Pacs: $5.99
Bounty Paper Towels: $11.99
Old Spice Deodorant: $5.99
Charmin Bath Tissue: $22.99
Tide Liquid Laundry Detergent: $15.99
Pampers Diapers Super Pack: $28.49
Big K Soda: $3.99
Kroger White or Wheat Bread: $1.79
Pancho's Cheese Dip: $3.99
Kroger Easy Care Facial Tissue: $4.99
Kroger Sour Cream, Cottage Cheese or Dip: 3 for $5.00
Velveeta Energy Drink: $6.99
Rockstar Energy Drink: 4 for $5.00 when you buy 4
Velveeta: $7.99
Kroger Home Sense Food Storage: 2 for $6.00
Sterilite Shoe Box: $2.29
Martinelli's Sparkling Juice or Cider: 2 for $6.00
Tate's Bake Shop Cookies: $4.99
Amy's Organic Soups: 2 for $7.00
Simple Truth Organic Pizza: $6.49
Frito-Lay Simply Snacks: $3.99
Vitaminwater: 4 for $5.00
Spindrift Sparkling Water: $5.49
Fresh Simple Truth Natural Cage Free Boneless Skinless Chicken Breast: $5.49
Simple Truth Organic Lunchmeat: $5.49
Simple Truth Fresh Roasted Chicken: $8.99
Simple Truth Organic Salad Blends: $5.49
Simple Truth Organic Vegetables: 2 for $4.00
Simple Truth Juice: $6.99
Simple Truth Organic Broth: $1.79
Lärabar: 10 for $10.00
Simple Truth Organic Beans: 4 for $5.00
Waterloo Sparkling Water: 3 for $11.00 when you buy 3
Skinny Pop Popcorn: $3.79
Sterilite Latch Tote: $13.99
Sterilite Storage Boxes: $9.99
Sterilite Wreath, Wrapping Paper or Ornament Storage: $19.99
If you want to look discounted catalog detailed with website link: http://www.kroger.com/weeklyad