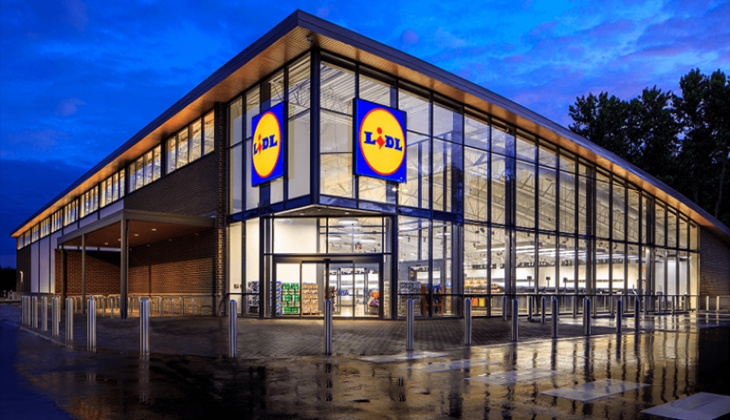 All the budget house essentials you need are here, and for less.
While people are need to many products in their lifes, they want to buy these products with discounted prices. This is why, they follow to campaigns or catalogs, and companies when they are doing discount, people do shop for their needs.
Lidl supermarket chains also are published Sep 21st - Sep 27th, 2022 weekly ad with sale prices.
Here are the Sep 21st - Sep 27th, 2022 catalog products price list:
large carving pumpkin: $4.99
-$2.50 off – deals price: $2.49
red seedless grapes: $1.68
-$0.73 off – deals price: $0.95
Mandarins: $3.98
-$0.99 off – deals price: $2.99
80% lean ground beef: $5.23
-$1.74 off – deals price: $3.49
Honeycrisp apple: $2.78
-$0.99 off – deals price: $1.79
rustic baguette: $1.99
-$0.50 off – deals price: $1.49
Johnsonville® sausage: 2/ $8.00
Wahlburgers™ Angus burgers: $6.99
pain au chocolat: 4/ $3.00
Cap'n Crunch® Halloween crunch: $3.66
Two-Bite Original® scones: $3.99
fall spiced waffles: $1.99
frozen fall spiced pancakes: $2.49
Oui™ by Yoplait® dairy free yogurt, pumpkin caramel: $1.34
Buns: 2/ $1.00
tomato ketchup: $1.58
-$0.59 off – deals price: $0.99
American singles: 2/ $3.00
purified water minis: 3/ $9.00
frozen meatballs: 2/ $8.00
chunky salsa: 2/ $3.00
spinach dip: $3.65
-$1.15 off – deals price: $2.49
frozen spinach and cheese pastry bites: $7.29
-$0.73 off – deals price: $6.56
electronic lighter: $2.99
-$0.75 off – deals price: $2.24
Halloween smooshie: starting at $4.99
Halloween scarecrow: $9.99
Halloween gnome: $4.99
reversible decorative pillow: $7.99
Halloween kitchen set: $7.99
Play-Doh® Halloween bag: $6.99
Halloween throw with gifts: $14.99
glow sticks party pack: $5.99
Halloween necklace: $3.49
fall mum: 3/ $12.00
tricolor mum: $5.99
croton: $6.99
Halloween garden flag with pole: $9.99
ladies' dress: $12.99
ladies' cardigan: $12.99
ladies' jeggings: $10.99
ladies' lush pajama set: $12.99
ladies' denim jacket: $16.99
ladies' camisoles: $9.99
multi-purpose dolly: $16.99
hand tools: $3.99
18-gauge electric stapler/brad nail gun: $24.99
men's work pants: $14.99
compression sleeve: $2.99
support pillow: $8.99
Tate's Bake Shop cookies: $3.49
reading glasses: $2.99
coin & button batteries: $2.99
mobility trainer: $24.99
drill bit set: $4.49
pepperoni pizza: $8.09
-$3.10 off – deals price: $4.99
Bar S® frozen classic corn dogs: $7.99
-$3.00 off – deals price: $4.99
Blackberries: $2.88
-$1.19 off – deals price: $1.69
If you want to look detailed with website link: http://www.lidl.com/flyer