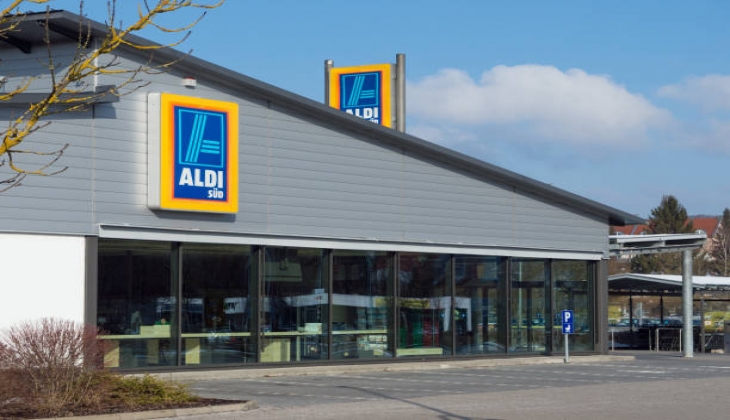 Don't miss the this week's catalog products for all needs and requests.
People want to buy every product, material and appliance they needs with suitable or discount prices. This is why, they prefer to follow campaigns and weekly catalogs.
Aldi one of the economical and famous supermarket chains in USA, are continue to publish catalog products for every week. Weekly catalog products on Nov 30th - Dec 6th, 2022 are included accessories, household products, kitchen materials, apparel varieties, many toy, personal care items, snacks, beverages, frozen foods and more.
Here are the Nov 30th - Dec 6th, 2022 weekly catalog products price list:
5" Christmas Cactus Assorted Colors: $4.99
Licensed Gift Wrap: $2.49
Merry Moments Handmade Christmas Card: $0.99
Merry Moments Ugly Sweater Wine Bottle Cover: $3.99
Premium Reversible Gift Wrap: $6.99
Heavyweight Jumbo Gift Wrap: $4.99
Jumbo or 2-Pack Extra Large Gift Bags: $2.99
10" Premium Poinsettia: $19.89
Holiday Macaron Candle Collection: $7.99
Holiday Gift Tower: $18.99
Ambiano Holiday Mini Waffle Maker: $8.99
5" Winter Centerpiece: $10.99
3-Piece Apron, Oven Mitt and Potholder Set: $7.99
Huntington Home Punderful Candle: $4.99
Huntington Home Weighted Blanket: $29.99
Biddeford 50" x 62" Heated Microplush Throw: $24.99
Visage Weighted King-Size Heating Pad: $24.99
Crofton Casserole Dish: $14.99
Crofton Awesome Pan: $28.99
Gift Mug with Tool or Wine Tumbler: $7.99
Crofton Premium Wood Serving Tray: $14.99
Crofton Silicone Bakeware or Mat: $4.99
Crofton Mini Ceramic Baking Dishes: $3.99
Electric Salt and Pepper Mill Set: $16.99
Luxury Scented Candle with Gift Box: $4.99
Easy Home Wall Outlet Ceramic Space Heater: $17.99
Children's Watch: $5.99
Class or Serra 3-Pack Crew Socks: $4.99
Serra Ladies' Micro Plush Bathrobe: $16.99
Serra Ladies' Fleece-Lined Leggings: $9.99
Serra Ladies' Suede Boots: $19.99
Children's Cozy Boots: $11.99
Class Men's Micro Plush Bathrobe: $16.99
Crane Men's or Ladies' Hybrid Gloves: $8.99
Men's Sleep Set: $14.99
Merry Moments Men's 3-Pack Boxers: $9.99
Cuddle Crew Children's Cuddle Crew: $14.99
Serra Cozy Boots: $14.99
Royal Class Men's Dress Belt: $9.99
Monster Jam Remote Control Car: $14.79
Bendon Magic Ink or Mess-Free Games: $3.99
Character Pillow and Blanket Set: $19.99
L.O.L. Surprise! OMG Doll: $19.99
Crane 8-in-1 Multi-Game Center: $39.99
Huntington Home Children's 8-Lb. Weighted Blanket: $29.99
Huntington Home Character Cuddle Pillow: $14.99
Readerlink Christmas Board Book: $6.99
Bee Happy Jumbo Plush: $24.99
Kidoozie Kitchen Trio or Vacuum Duo: $19.99
Cry Babies Tiny Cuddles: $7.99
7-Piece Hand Cream Gift Set: $5.29
Lacura Soap and Lotion Gift Set: $6.49
5-Pack Makeup Removing Cloths: $4.99
Burt's Bees Lip Balm & Hand Salve: $4.99
Pembrook 4-Piece Scissors Set: $7.99
Hinkler Activity Book: $5.99
Crane 2-Player Over-the-Door Basketball: $29.99
Nerf Alphastrike Blast Kit or Infantry Pack: $16.99
Licensed Kids' Skateboard: $14.99
Three Mills Gingerbread Mulled Wine: $5.99
Flip Cookie Dough Greek Yogurt: $1.18
Selection Festive Cheese Truckle Assortment: $4.29
Emporium Selection Gouda Holiday Trees: $4.49
Pillsbury Snowman Sugar Cookie Dough: $2.74
Wahlburgers Hickory Smoked Bacon: $5.99
Leg Roast Rosemary & Garlic or Unseasoned: $7.49
Fusia Asian Inspirations Mini Wontons Pork or Chicken: $6.29
Specially Selected Authentic Italian Pizza: $3.99
Specially Selected Pear & Gorgonzola or Mushroom Truffle Ravioli: $3.99
Specially Selected Stuffed Gnocchi or Truffle Alfredo Fusilli: $7.49
Pizza Kitchen Holiday Tree or Star Pizza: $5.49
Shoppe Peppermint or Hot Chocolate Ice Cream: $1.99
Yummy Alpha Buddies: $7.99
Gallivant Mango Mawa Ice Cream: $5.99
Fresh St. Louis Pork Spareribs: $2.79
Berryhill Lemon Curd: $2.99
If you want to look opportunity catalog detailed with website link: http://www.aldi.us/en/weekly-specials/this-weeks-aldi-finds/