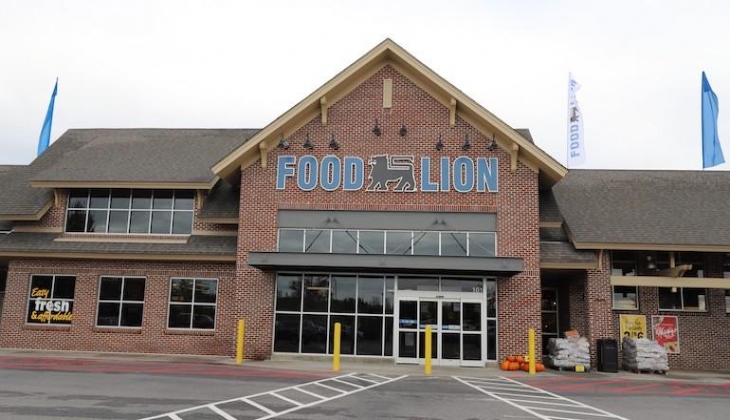 Now it's time to go and buy every personal and house essentials what you need with weekly catalog products.
Food Lion one of the advantaged supermarket chains in USA, are continue to think everyone and their needs. For the reason, the supermarket is published new weekly catalog products from Dec 21st to Dec 27th, 2022 with suitable prices.
If you need any product, material or item, you must come and look or online shop from stores.
Here are the Dec 21st to Dec 27th, 2022 product price list:
FOOD LION SHANK PORTION HAM: sale $0.99 with MVP card
Food Lion Spiral Ham: $1.19 with MVP card
Food Lion Raw or Cooked Shrimp: buy 1, get 1 free
Food Lion Sliced Bacon: $3.99 with MVP card
Food Lion Russet Potatoes: sale 2 for $6.00
Salad Blends: sale 2 for $5.00
Nabisco Snack Crackers or Wheat Thins: buy 1, get 1 free
Wonder or Nature's Own Dinner Rolls: buy 1, get 1 free
Kraft Stove Top Stuffing: sale $2.29 with MVP card
Sister Schubert's Parker House Style Rolls: sale 2 for $6.00 with MVP card
Pillsbury Crescents or Cinnamon Rolls: sale 2 for $5.00 with MVP card
Ben's Ready Rice: sale $2.29 with MVP card
Swanson Broth: sale $2.69 with MVP card
Pepsi Products: 4 for $5.00 with MVP card
Food Lion Chunk or Shredded Cheese: sale 3 for $5.00 with MVP card
Folgers Coffee: sale $16.99 with MVP card
Jell-O Pudding Mix or Gelatin: $0.99 with MVP card
TROPICANA PREMIUM ORANGE JUICE: sale 2 for $6.00 with MVP card
Bob Evans Sausage Links, Patties or Rolls: $3.79 with MVP card
Perdue Oven Stuffer Roaster: $1.49 with MVP card
Bottom Round Roast: $5.99 with MVP card
Smithfield Applewood Smoked Whole Carver Ham: $4.99 with MVP card
Cinnamon Seasoned St. Louis Style Spareribs: $5.49 with MVP card
Food Lion Side Dishes: $3.28
SNOW CRAB CLUSTERS: $12.99 with MVP card
East Coast Seafood Blackened Salmon: $8.99 with MVP card
Sauder's Hard Boiled Eggs: buy 1, get 1 free
Food Lion Deli Salads: sale 2 for $7.00 with MVP card
Snack Factory Pretzel Crisps: sale 2 for $6.00 with MVP card
Taste of Inspirations Hummus: sale $2.99 with MVP card
Food Lion Variety Cheesecake: sale $16.99 with MVP card
Taste of Inspirations Brie Round: sale $4.49 with MVP card
Taste of Inspirations Gourmet Cheese Sampler Cracker Cuts: sale $7.99 with MVP card
Taste of Inspirations Angus Roast Beef: sale $10.99 with MVP card
Taste of Inspirations Bar: $2.59
Taste of Inspirations Pecan Snack Nut Mix: sale $5.99 with MVP card
Taste of Inspirations Parmesan Cheese Wedge: sale $3.99 with MVP card
Chef Select Toothpick Holders: $2.29 with MVP card
Simek's Beef Meatballs: buy 1, get 1 free
Kellogg's Town House Crackers: sale 2 for $6.00 with MVP card
Taste of Inspirations Biscotti: sale 2 for $6.00 with MVP card
Southern Biscuit Self-rising Flour: sale $3.29 with MVP card
Thomas' Breakfast Bread: sale $3.99 with MVP card
BLUE DIAMOND ALMOND FLOUR BAKING MIXES: sale $4.99 with MVP card
Bisquick Baking Mix: sale $4.79 with MVP card
Eagle Brand Sweetened Condensed Milk: sale $2.59 with MVP card
Bruce's Cut Yams: sale $2.89 with MVP card
PREGO PASTA SAUCE: sale $2.69 with MVP card
FRENCH'S FRIED ONIONS: sale $3.99 with MVP card
Pepperidge Farm Milano Cookies: sale $3.49 with MVP card
BLUE DIAMOND NUT THINS OR ARTISAN THINS: sale 2 for $6.00 with MVP card
Dare Breton Crackers: sale 2 for $4.00 with MVP card
SHEILA G' S BROWNIE BRITTLE: sale 2 for $5.00 with MVP card
Pace Salsa or Picante Sauce: $2.69 with MVP card
KRAFT JET-PUFFED MARSHMALLOWS: 2 for $3.00 with MVP card
KETTLE BRAND POTATO CHIPS: sale 2 for $5.00 with MVP card
ON THE BORDER TORTILLA CHIPS OR SALSA: 2 for $6.00 with MVP card
DEER PARK SPRING WATER: sale $4.99 with MVP card
GENERAL MILLS CINNAMON TOAST CRUNCH OR HONEY NUT CHEERIOS: 2 for $6.00 with MVP card
OLD ORCHARD 100% JUICE: sale 2 for $6.00 with MVP card
LA COLOMBE COLD BREW: sale 2 for $4.00 with MVP card
VANITY FAIR NAPKINS: sale 2 for $4.00 with MVP card
HANDI-FOIL GIANT LASAGNA PAN: $3.79 with MVP card
HANDI-FOIL ROASTERS BAKER WITH LID: $5.79 with MVP card
HERSHEY'S KISSES SHARE PACK: sale $3.99 with MVP card
XTRA LIQUID LAUNDRY DETERGENT: $7.59
SMART LIVING WRAP-RED, GREEN AND WHITE: $3.99
SMART LIVING FOREST PAL PLUSH: $12.99
PAMPERS JUMBO PACK DIAPERS: $10.99 with MVP card
GILLETTE SHAVE GEL: sale $3.29 with MVP card
If you want to look opportunity catalog detailed with website link: http://www.foodlion.com/weekly-specials/