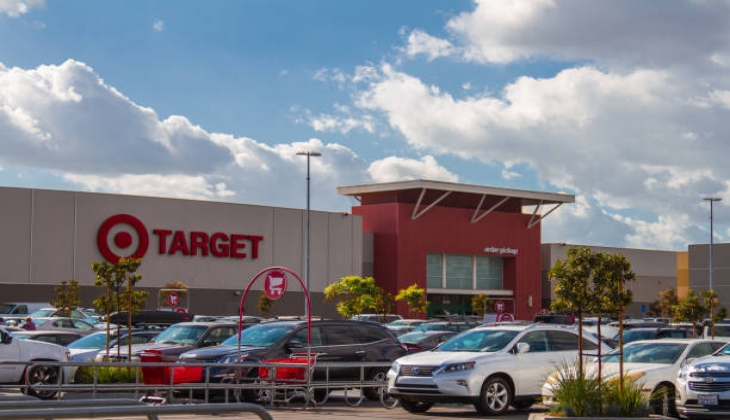 All the basic house essentials you need are here, and for more cheap prices.
Target one of the supermarket chains in USA, are continue to published weekly catalogs and meet to people's needs. This Sept 18th - Sept 24th, 2022 weekly ad products are included pet materials, foods and beverages, house cleaning goods, personal cleaning or care products, and a lot of fruit & vegetables.
Moreover, this weekly catalog are also involving circle week campaign with up to 30% discount.
Here are the Sept 18th - Sept 24th, 2022 weekly ad products price list:
Jack o'lantern carving pumpkin: $5.99
Select Halloween packaged sugar candy: 2/ $6.00
Select Halloween trick-or-treat candy: 2/ $11.00
Select Halloween trick-or-treat variety pack candy: $14.99
Preparation H 2.7-oz. soothing relief spray: $6.99
Bayer headache pain relief 100-ct. aspirin: $10.19
Vicks DayQuil and NyQuil 48-ct. cold & flu multi-symptom relief capsules: $18.49
Liquid I.V. 10-ct. 0.56-oz. vegan hydration multiplier: $15.99
Meow Mix Tender Centers 3-lb. dry cat food: $4.99
Select Iams 15-lb. dry dog food: $26.99
up & up™ 25-ct. hand & face wipes: $1.79
up & up 13-oz. petroleum jelly: $2.39
Select travel accessories: 15% off
Select Cloud Island™ and Cat & Jack™ baby apparel: 20% off
L.O.L. Surprise! Fashion Show doll: $9.99
All My Little Pony toys: 20% off
Select Nintendo Switch games: $19.99 - $54.99
Select gaming accessories: $49.99 - $109.99
Westinghouse 65" Smart Roku 4K UHD HDR TV: $599.99
Save $170 – Deals price: $429.99
AirPods (3rd Generation: $179.99
Save $10 – Deals price: $169.99
Skullcandy Sesh Evo True Wireless Bluetooth headphones: $49.99
Save $20 – Deals price: $29.99
JLab JBuddies Pro over-ear wireless kids' earbuds: $34.99
Save $7 – Deals price: $27.99
Popsockets PopGrip cell phone grip and stand: $16.99
ZAGG screen protection: $34.99
Energizer Max 10-pk. AA batteries: $10.99
Beats Fit Pro: $199.99
Acer 15.6" Touchscreen Chromebook: $249.99
Save $80 – Deals price: $169.99
Lenovo 14" Chromebook Laptop: $329.99
Save $180 – Deals price: $149.99
HP 15.6" touchscreen laptop: $499.99
Save $250 – Deals price: $249.99
Acer 23.8" Full HD IAMD FreeSync computer monitör: $149.99
Save $20 – Deals price: $129.99
Rubbermaid 34-pc. plastic food storage set: $25.99
Save $6 – Deals price: $19.99
Select Ello Beacon XL 32-oz. tumbler or Cooper 22-oz. vacuum stainless steel water bottle: 15% off
SodaStream Black Terra Sparkling Water maker: $99.99
Save $20 – Deals price: $79.99
Ninja Foodi 11-pc. nonstick cookware set: $259.99
Save $60 – Deals price: $199.99
Shark Navigator Lift-Away Deluxe upright vacuum: $219.99
Save $60 – Deals price: $159.99
Hoover Power Scrub Deluxe upright carpet cleaner: $219.99
Save $90 – Deals price: $129.99
All Grove Co. home care products: 25% off
Everspring™ 2-pk. 100% recycled paper towels: $3.49
Select Puffs 4-pk. facial tissue: $6.49
Reynolds Kitchens 6-ct. regular size slow cooker liners: $3.19
Solo Squared 72-ct. 18-oz. plastic cups: $6.49
Select Everspring 5.5-oz. 100% soy wax candles: $5.99
Starbucks 22-ct. single-serve coffee pods: $16.49 save when you buy 2
Select Starbucks chilled coffee: 2/ $10.00
Fresh 6-oz. raspberries: $2.99
Chobani Core and Less Sugar single-serve yoğurt: 10/ $10.00
Go-Gurt 20-ct. kids' yoğurt: $4.99
Califia Farms 48-oz. plant milk: $3.49
Tropicana 52-oz. orange juice: 2/ $7.00
Chobani 52-oz. oat milk: 2/ $9.00
Select Favorite Day™ and Good & Gather™ trail mix, popcorn and pretzels: 2/ $8.00 save when you buy 2
Select Good & Gather nuts: $14.99
Hillshire Farm Lit'l Smokies sausages: $2.99
bubly 8-pk. sparkling water: 3/ $9.00 save when you buy 3
If you want to look this catalog detailed with website link: http://weeklyad.target.com/promotions?code=Target-20220918&page=1