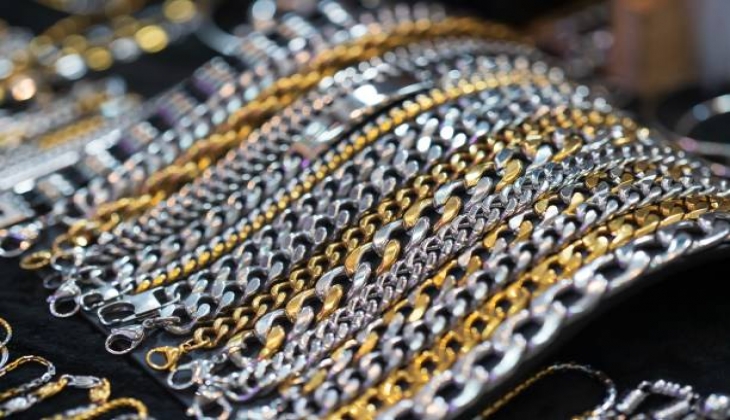 If you need to gift for a woman in your life's, we are suggest to looking gold or diamond bracelets with sale prices in JCPenney.
Women most like accessorie is gold and diamond bracelets. But, these accessories are just as expensive. People are waiting have discounts for buy in special day.
JCPenney one of the this discounted shops, are start to selling gold or diamond bracelets with up to 70% deal prices. These bracelets are suitable gift for mother's day, valentine's day, anniversaries, like private days with chic and gorgeus designs.
Here are the gold or diamond bracelet prices:
Adjustable Length Cubic Zirconia 14K Gold Over Silver 10 Inch Tennis Bracelet List:$249.98
Save %55
Deals price: $112.49
Double Strand Station 14K Gold Over Silver 10 Inch Solid Cable Heart Ankle Bracelet List:$374.98
Save %30
Deals price: $262.49
"Life Is Beautiful" 14K White Gold 7 Inch Solid Rolo Chain Bracelet List:$2,083.32
Save %30
Deals price: $1,458.32
14K Gold 10 Inch Solid Cable Heart Ankle Bracelet List:$812.48
Save %60
Deals price: $324.99
Voyager 14K White Gold 7 Inch Solid Link Link Bracelet List:$12,499.98
Save %42
Deals price: $7,142.84
2 CT. T.W. Genuine White Diamond 14K Gold Bangle Bracelet List:$10,461.65
Save %38
Deals price: $6,428.56
10K Gold 7.25 Inch Hollow Byzantine Chain Bracelet List:$1,624.98
Save %60
Deals price: $649.99
Flexible 1/4 CT. T.W. Genuine White Diamond 14K Gold Bangle Bracelet List:$3,749.98
Save %30
Deals price: $2,624.99
Effy 1/2 CT. T.W. Genuine White Diamond Sterling Silver 7 Inch Tennis Bracelet List:$1,041.65
Save %45
Deals price: $571.41
Effy 1/2 CT. T.W. Genuine White Diamond Sterling Silver 7 Inch Tennis Bracelet List:$1,041.65
Save %31
Deals price: $714.27
Made in Italy 14K Gold Hollow Link Chain Bracelet List:$1,749.98
Save %55
Deals price: $787.49
2 CT. T.W. Genuine White Diamond 10K White Gold 7.5 Inch Tennis Bracelet List:$3,499.98
Save %59
Deals price: $1,428.56
1 CT. T.W. Genuine White Diamond 10K Gold 7.5 Inch Tennis Bracelet List:$2,249.98
Save %62
Deals price: $857.13
6 CT. T.W. Lab Grown White Diamond 10K White Gold 7.5 Inch Tennis Bracelet List:$8,749.98
Save %62
Deals price: $3,285.70
Le Vian Grand Sample Sale® Bolo Bracelet featuring 1 3/4 CT. T.W. Neopolitan Opal™, 1/10 CT. T.W. Vanilla Diamonds® set in 14K Strawberry Gold® List:$2,754.39
Save %71
Deals price: $780.00
If you want to look detailed with website link:
http://www.jcpenney.com/g/jewelry-and-watches?product_type=bracelets&id=dept20000020&cm_re=ZA-_-GALLERY-JEWELRY-AND-WATCHES-_-VN-_-CAT_JEWELRY_FINEANDFASHIONJEWELRY-_-VN-4-_-Bracelets_4