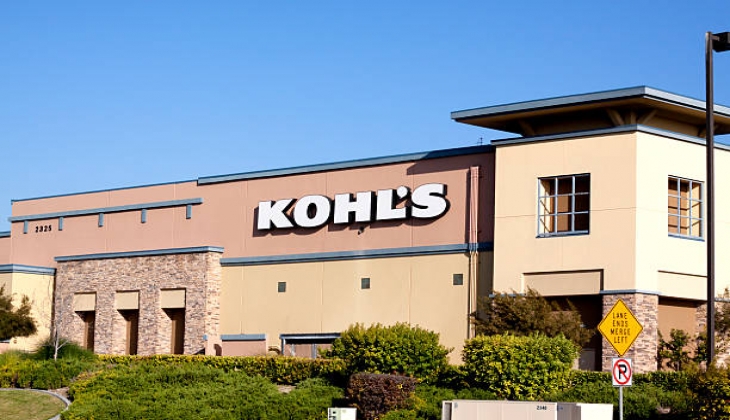 If you need to a women jewelry and want to buy with big discount chance, you shouldn't miss this opportunity in Kohl's stores.
Jewerly one of the biggest pleasure women's, also are so famous with prices. People who want to have anything jewelry, prefer quality and affordable jewelry, and follow the prices that are right to buy.
Kohl's stores are publishing women jewelry with up to 80% discount and extra 20% code discount. In addition, these jewelry are included necklaces, rings, bracelets, and earring with silver, metal and 10k or 14k gold.
Here are the discount women jewelry price list:
Sterling Silver Ringed Freshwater Cultured Pearl Necklace, Bracelet & Earring Set List: $300.00
Save $204.00 – Deals price: $96.00
New deals price: $76.80 when you use FAMILY20 (20% OFF)
Sterling Silver Dyed Gray Ming Cultured Pearl Necklace List: $500.00
Save $340.00 – Deals price: $160.00
New deals price: $128.00 when you use FAMILY20 (20% OFF)
SO® 5 Pack Pink Green Metal Ring Set List: $22.00
Save $14.96 – Deals price: $7.04
New deals price: $5.63 when you use FAMILY20 (20% OFF)
Three-Row Chain Adjustable Anklet List: $700.00
Save $490.00 – Deals price: $210.00
New deals price: $168.00 when you use FAMILY20 (20% OFF)
Dyed Gray Ming Cultured Pearl Stretch Bracelet Duo Set List: $325.00
Save $221.00 – Deals price: $104.00
New deals price: $83.20 when you use FAMILY20 (20% OFF)
Simply Vera Vera Wang Silver Tone Simulated Crystal & Rainbow "Pride" Multi-Strand Necklace List: $30.00
Save $20.40 – Deals price: $9.60
New deals price: $7.68 when you use FAMILY20 (20% OFF)
14k Gold Freshwater Cultured Ming Pearl & Diamond Accent Huggie Earrings List: $2,200.00
Save $1,540.00 – Deals price: $660.00
New deals price: $528.00 when you use FAMILY20 (20% OFF)
10k White Gold 1/3 Carat T.W. Diamond Triple Halo Pendant Necklace List: $2,400.00
Save $1,680.00 – Deals price: $720.00
New deals price: $576.00 when you use FAMILY20 (20% OFF)
14k Rose Gold 1/4 Carat T.W. Diamond & Morganite Stud Earrings List: $2,550.00
Save $1,785.00 – Deals price: $765.00
New deals price: $612.00 when you use FAMILY20 (20% OFF)
14k Gold Diamond Accent Puffed Heart Pendant Necklace List: $850.00
Save $595.00 – Deals price: $255.00
New deals price: $204.00 when you use FAMILY20 (20% OFF)
10k White Gold 3/4 Carat T.W. Diamond Pave Ring List: $4,750.00
Save $3,325.00 – Deals price: $1,425.00
New deals price: $1,140.00 when you use FAMILY20 (20% OFF)
Sonoma Goods For Life® Cream Squared Cube J-Hook Earrings List: $18.00
Save $12.24 – Deals price: $5.76
New deals price: $4.60 when you use FAMILY20 (20% OFF)
Simply Vera Vera Wang Silver Tone Rainbow Simulated Crystal Pride Flag Statement Necklace List: $38.00
Save $25.84 – Deals price: $12.16
New deals price: $9.72 when you use FAMILY20 (20% OFF)
If you want to look products detailed with website link: http://www.kohls.com/catalog/clearance-jewelry.jsp?CN=Promotions:Clearance+Department:Jewelry&PPP=48&kls_sbp=73522944175914865553167922425844502225&pfm=internal%20campaign%20refine