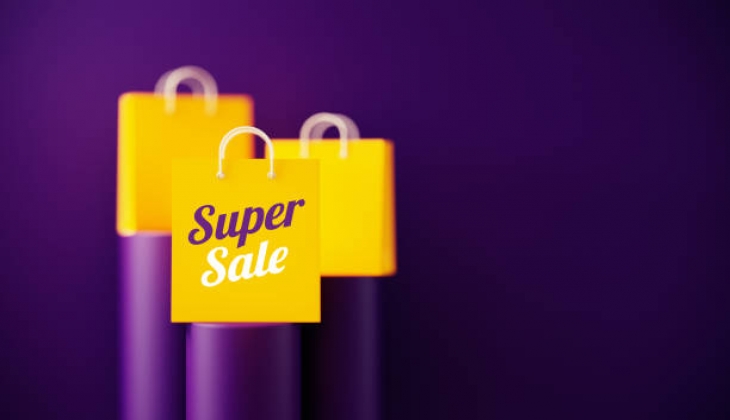 You shouldn't miss in Costco shop's many different type of deals products.
Costco stores are published 10/7/22 - 10/16/22 dates valid new a campaign. This campaign types of products are some household major appliances, living room furnitures and patio, lawn & garden products. While some products are selling with sale prices, there is also extra discount chance when add in cart.
If you need to any, and don't want to miss, you should come and buy or online shopping nowadays before campaign ended.
Here are the discount products price list:
Patio, Lawn & Garden
Sunvilla Indigo 7-piece Woven Fire Dining Set: $1,999.99
$200 off
Deals price: $1,799.99 when add in cart
Saesin Fire Table with External Tank Storage: $999.99
Save $300 – Deals price: $699.99
New deals price: $499.99 when add in cart with $200 off
(Valid 10/12/22)
Sunbeam Pioneer Fire Pit: $699.99
Save $200 – Deals price: $499.99
New deals price: $299.99 when add in cart with $200 off
(Valid 10/12/22)
Sienna Oval Daybed: $1,499.99
Save $500 – Deals price: $999.99
New deals price: $799.99 when add in cart with $200 off
(Valid 10/12/22)
SunVilla 11' Color Changing LED Cantilever Umbrella with Rolling Base: $849.99
$200 off
Deals price: $649.99 when add in cart
Miami 3-piece Woven Chaise Lounge Set: $949.99
$200 off
Deals price: $749.99 when add in cart
Sunvilla Indigo 5-piece High Dining Set: $1,499.99
Save $300 – Deals price: $1,199.99
New deals price: $999.99 when add in cart with $200 off
Furniture
Ridgewin Leather Power Reclining Sofa: $1,949.99
$200 off
Deals price: $1,749.99 when add in cart
Fletcher 6-piece Fabric Reclining Sectional: $1,799.99
$200 off
Deals price: $1,599.99 when add in cart
Annadale Fabric Sectional: $1,499.99
Save $200 – Deals price: $1,299.99
New deals price: $1,099.99 when add in cart with $200 off
(Valid 10/23/22)
Penelope Fabric Sectional with Ottoman: $1,999.99
Save $400 – Deals price: $1,599.99
New deals price: $1,399.99 when add in cart with $200 off
Buckley Leather Loveseat: $1,299.99
$200 off
Deals price: $1,099.99 when add in cart
Jackston Leather Power Reclining Loveseat with Power Headrests: $999.99
$200 off
Deals price: $799.99 when add in cart
If you want to look opportunity products detailed with website link: http://www.costco.com/CatalogSearch?dept=All&keyword=200FlashDeal