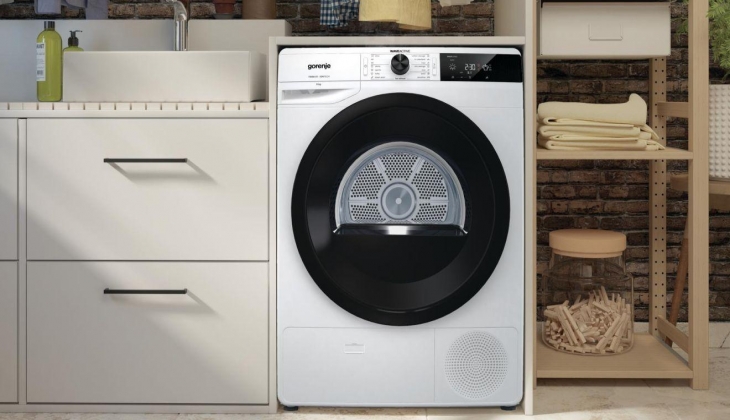 You can have last model many household appliances for your home with The Home Depot campaigns and quality.
Dryers are one of the most used and necessary home appliances people. While dryers are drying wet clothes with quickly and practical, they pay attention not crease these clothes.
The Home Depot shops also are signing new and favorable a campaign, and are promote dryers with up to $350 sale prices. You can buy without ended camgaign and products.
Here are the dryers price list:
Hotpoint 6.2 cu. ft. White Electric Vented Dryer with Auto Dry List: $579.00
Save $61.00
Deals price: $518.00
LG Electronics 27 in. WashTower Laundry Center with 4.5 cu. ft. Front Load Washer & 7.4 cu. ft. Electric Dryer with Steam, Black Steel List: $2,699.00
Save $270.00
Deals price: $2,429.00
Whirlpool 7.4 cu. ft. White Front Load Electric Dryer with AccuDry System List: $949.00
Save $251.00
Deals price: $698.00
GE 7.2 cu. ft. White Electric Vented Dryer with Wrinkle Care List: $779.00
Save $201.00
Deals price: $578.00
Whirlpool 7.4 cu. ft. Vented Electric Dryer in White List: $949.00
Save $201.00
Deals price: $748.00
LG Electronics 7.4 cu. ft. Large Capacity Vented Stackable Electric Dryer with Sensor Dry in White List: $949.00
Save $95.00
Deals price: $854.00
Samsung 7.5 cu. ft. Stackable Vented Electric Dryer with Sensor Dry in White List: $949.00
Save $271.00
Deals price: $678.00
GE 7.2 cu. ft. White Electric Vented Dryer List: $699.00
Save $151.00
Deals price: $548.00
Whirlpool 7.4 cu. ft. Chrome Shadow Gas Vented Dryer with Wrinkle Shield List: $1,149.00
Save $351.00
Deals price: $798.00
LG Electronics 7.4 cu. ft. Large Capacity Vented Smart Stackable Electric Dryer with Sensor Dry in Graphite Steel List: $1,149.00
Save $115.00
Deals price: $1,034.00
Samsung 7.5 cu. ft. Smart Stackable Vented Electric Dryer with Steam Sanitize+ in Platinum List: $1,149.00
Save $381.00
Deals price: $768.00
GE 7.8 cu. ft. Smart White Stackable Electric Dryer with Sanitize Cycle, ENERGY STAR List: $1,049.00
Save $201.00
Deals price: $848.00
If you want to look detailed with website link: http://www.homedepot.com/b/Appliances-Washers-Dryers-Dryers/Special-Values/N-5yc1vZc3p3Z7?NCNI-5