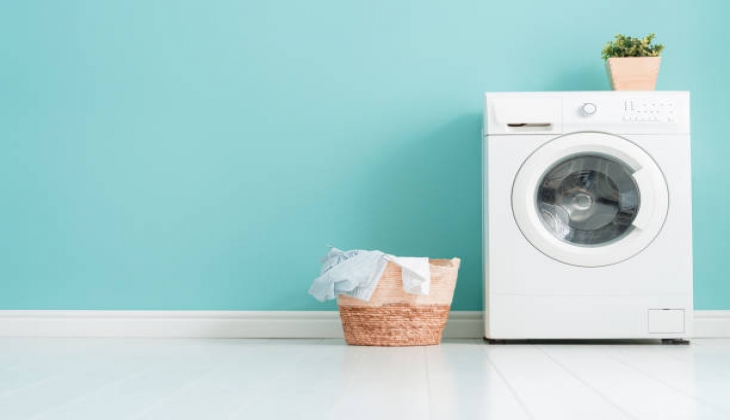 You can buy a washing machine with Best Buy and step into comfort, easy and quality life your choice.
Washing machine one of the basic of major house appliances and is most easy way for washing any thing apparels, shoes or stuff. Everyone has a washing machine in their house nowadays, and people who want to buy are follow to discount and quality washing machines in companies.
Best Buy is one of the supermarkets that make a this discount in USA, announced washing machine with up to 30% deal prices.
Here are the washing machine prices:
Samsung - 4.5 cu. ft. Large Capacity Smart Front Load Washer with Super Speed Wash – Champagne List:$1,034.99
Save %25
Deals price: $769.99
GE - 4.8 CuFt High-Efficiency Stackable Smart Front Load Washer w/UltraFresh Vent System & Microban Antimicrobial Technology - White on White List:$944.99
Save %15
Deals price: $799.99
Samsung - 4.5 Cu. Ft. High Efficiency Stackable Front Load Washer with Vibration Reduction Technology+ - White List:$854.99
Save %18
Deals price: $699.99
LG - 4.5 Cu. Ft. High Efficiency Stackable Front-Load Washer with 6Motion Technology – White List:$949.99
Save %26
Deals price: $699.99
GE - 5.0 Cu Ft High-Efficiency Stackable Smart Front Load Washer w/UltraFresh Vent, Microban Antimicrobial & 1-Step Wash+Dry - Sapphire blue List:$1,214.99
Save %9
Deals price: $1,099.99
Samsung - 5.0 Cu.Ft. High-Efficiency Stackable Smart Front Load Washer with Steam and OptiWash - Brushed black List:$1,439.99
Save %30
Deals price: $999.99
Whirlpool - 4.7-4.8 Cu. Ft. Top Load Washer with 2 in 1 Removable Agitator – White List:$809.99
Save %13
Deals price: $699.99
Samsung - 5.0 Cu. Ft. High Efficiency Top Load Washer with Active WaterJet – White List:$809.99
Save %16
Deals price: $679.99
GE Profile - 4.9 Cu Ft High Efficiency Smart Top Load Washer with Smarter Wash Technology, Easier Reach & Microban Technology - Diamond gray List:$899.99
Save %22
Deals price: $699.99
Whirlpool - 4.5 Cu. Ft. High-Efficiency Stackable Front Load Washer with Steam and Quick Wash Cycle – White List:$854.99
Save %12
Deals price: $749.99
Samsung - 4.5 cu. ft. Large Capacity Smart Dial Front Load Washer with Super Speed Wash - Brushed black List:$1,124.99
Save %28
Deals price: $799.99
GE - 4.2 Cu. Ft. Top Load Washer with Precise Fill & Deep Rinse - White on White List:$629.99
Save %14
Deals price: $539.99
If you want to look detailed with website link:
http://www.bestbuy.com/site/top-deals/major-appliance-deals/pcmcat1563300667320.c?id=pcmcat1563300667320#jump-link-nav-header-bae73286-a1cc-459b-88d9-00194f12826c