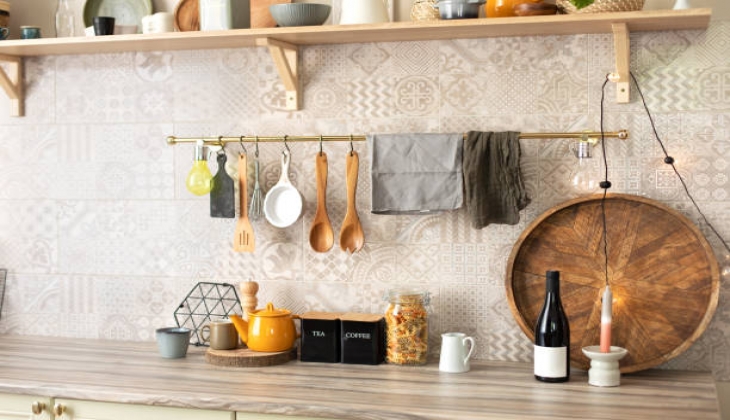 All the budget kitchen & picnic tools you needs are here and for clear 40% sale prices.
While people cooking in their kitchen or go to picnic, they want to have useful and practical products. And they want to buy these tools with affordable for their's pockets. Hobby Lobby stores also are announced Oct 2nd - Oct 8th, 2022 dates weekly ad.
Kitchen & picnic tools one of the this weekly catalog products, are selling with clear 40% deal prices in Hobby Lobby. If you want to have, you should come and start shopping.
Here are the kitchen & picnic tools price list:
Red & White Polka Dot Kettle List: $29.99
40% off
Deals price: $17.99
Antique White Flour Metal Canister List: $13.99
40% off
Deals price: $8.39
White & Black Enamel Measuring Cups List: $14.99
40% off
Deals price: $8.99
Five-Speed Hand Mixer List: $24.99
40% off
Deals price: $14.99
Gray Hot Air Popcorn Maker List: $29.99
40% off
Deals price: $17.99
Blush Toaster List: $39.99
40% off
Deals price: $23.99
R2D2 Popcorn Maker List: $49.99
40% off
Deals price: $29.99
Blush Dualbrew Single Serve Coffee Maker List: $79.99
40% off
Deals price: $47.99
Rectangle Metal Tray With Legs List: $24.99
40% off
Deals price: $14.99
Oval Metal Tray With Legs List: $19.99
40% off
Deals price: $11.99
Lemon Jar List: $29.99
40% off
Deals price: $17.99
Strainer Bowl List: $9.99
40% off
Deals price: $5.99
Milk Jug Measuring Cups List: $24.99
40% off
Deals price: $14.99
Blush Air Fryer List: $79.99
40% off
Deals price: $47.99
Rae Dunn Black Mini Utensils List: $19.99
40% off
Deals price: $11.99
Rae Dunn Wood Look Potato Masher List: $14.99
40% off
Deals price: $8.99
Rae Dunn Wood Look Vegetable Peeler List: $11.99
40% off
Deals price: $7.19
Yellow Pineapples Stemless Glasses List: $17.99
40% off
Deals price: $10.79
Star Wars Lightsaber Salt & Pepper Grinders List: $49.99
40% off
Deals price: $29.99
Mini Waffle Bowl Maker List: $29.99
40% off
Deals price: $17.99
Star Wars Lightsaber Hand Blender List: $39.99
40% off
Deals price: $23.99
Two-Tiered Wood Serving Tray List: $49.99
40% off
Deals price: $29.99
Precision Electronic Kitchen Scale List: $19.99
40% off
Deals price: $11.99
Kitchenware & Greenery Cutting Board List: $9.99
40% off
Deals price: $5.99
Black & White Striped Kitchen Towel List: $7.99
40% off
Deals price: $4.79
If you want to look sale products detailed with website link: http://www.hobbylobby.com/Spring-Shop/Kitchen-Picnic/c/50-015