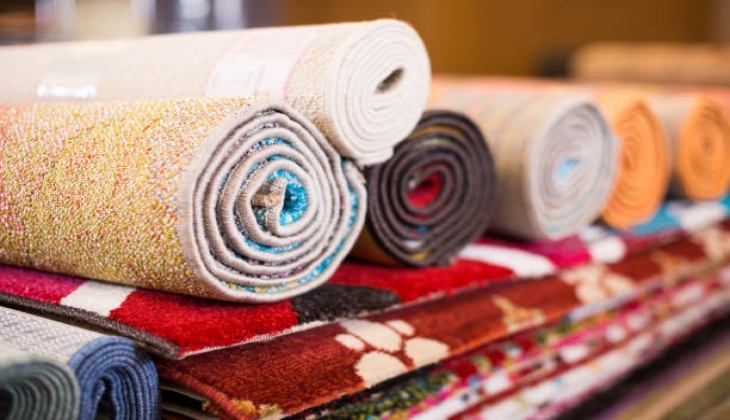 Are you need to a rug? Are you want to buy this rug with up to 20% sale prices? All details...
Rug is most important basic of stuff a house. People also prefer buy rugs suitable with their furnitures and house's wall colour for their house. Moreover, they want to buy with discount prices.
The Home Depot shops are published discounted house rugs for people's this need. These rugs are suitable dimension for every room, different colour options, and usually flower design.
Here are the house rugs price list:
Coastal Reef Navy Blue / Gray 7 ft. 9 in. x 9 ft. 5 in. Rectangle Indoor/Outdoor Area Rug List:$134.23
Save %11
Deals price: $119.99
Zinnia Modern Floral Navy/Green 3 ft. 1 in. x 5 ft. Textured Weave Indoor/Outdoor Area Rug List:$46.73
Save %10
Deals price:$42.10
Madrid Vintage Filigree Black/Khaki 3 ft. 1 in. x 5 ft. Textured Weave Indoor/Outdoor Area Rug List:$46.73
Save %10
Deals price: $42.10
Sabrina Hawaiian Floral Multi 8 ft. x 10 ft. Indoor/Outdoor Area Rug List:$194.92
Save %6
Deals price: $183.22
Tropical Palm Beige / Black 7 ft. 9 in. x 9 ft. 5 in. Rectangle Indoor/Outdoor Area Rug List:$157.64
Save %13
Deals price: $136.99
Tropics Palm Leaves Gray/Blue Indoor/Outdoor 2 ft. x 8 ft. Runner Rug List:$57.86
Save %10
Deals price: $51.79
Trudy Art Deco Leaves Turquoise 8 ft. x 11 ft. Indoor/Outdoor Area Rug List:$201.74
Save %10
Deals price: $181.56
Irina Modern Bohemian Floret Multi 9 ft. x 12 ft. Indoor/Outdoor Area Rug List:$270.63
Save %20
Deals price:$216.50
Seville Floral Leaves Blue 7 ft. 10 in. x 10 ft. Indoor/Outdoor Area Rug List:$164.37
Save %15
Deals price: $139.71
Charleston Vintage Filigree Red/Beige 3 ft. 11 in. x 6 ft. Textured Weave Indoor/Outdoor Area Rug List:$41.43
Save %6
Deals price: $38.94
Green 7 ft. 10 in. x 10 ft. Contemporary Floral Leaves Flatweave Waterproof Backyard Indoor/Outdoor Area Rug List:$309.99
Save %15
Deals price: $263.49
Indoor/Outdoor Curl Teal Blue 5 ft. x 8 ft. Area Rug List:$84.00
Save %8
Deals price: $77.28
If you want to look detailed with website link:
http://www.homedepot.com/b/Flooring-Rugs-Outdoor-Rugs/Floral/Special-Buys/N-5yc1vZce9vZ1z11ao3Z1z188oz?NCNI-5