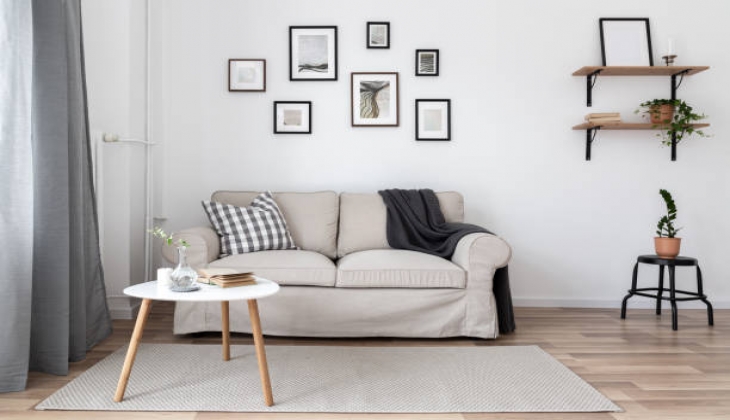 Benefit on all home furnitures what you need and want to buy with more suitable prices.
Sofas one of the most basic house furnitures, should have comfortable, useful and practical when opening. In addition, these should be easy to clean and shouldn't be dirty quickly. People also prefer to take care these features when buying a sofa in their house or their room.
Macy's stores are performing people's needs and requests and are announced many soft and affordable sofas with up to $1.300 discount prices.
Here are the useful sofa price list:
Jenneth 2-Pc. Leather Sofa with 2 Power Motion Recliners, Created for Macy's List:$2.998.00
Save $ 799.00
Deals price: $ 2.199.00
Saybridge 92" Fabric Roll Arm Sofa, Created for Macy's List:$1.299.00
Save $ 200.00
Deals price: $ 1.099.00
Myia 82" Tufted Back Leather Sofa and 62" Loveseat Set, Created for Macy's List:$3.419.00
Save $ 870.00
Deals price: $ 2.549.00
Cheriel 84" Leather Sofa, Created for Macy's List:$1.899.00
Save $ 760.01
Deals price: $ 1.138.99
Madilex 4-Pc. Beyond Leather Sectional, Created for Macy's List:$1.549.00
Save $ 620.01
Deals price: $ 928.99
Madilex 3-Pc. Beyond Leather Sofa, Created for Macy's List:$1.159.00
Save $ 464.01
Deals price: $ 694.99
Ladlow 90" Fabric Roll Arm Sofa, Created for Macy's List:$599.00
Save $ 70.00
Deals price: $ 529.00
Chanute 88" Leather Sofa, Created for Macy's List:$1.799.00
Save $ 360.00
Deals price: $ 1.439.00
Kared 84" Leather Sofa, Created for Macy's List:$1.749.00
Save $ 870.00
Deals price: $ 879.00
Brayna 88" Classic Leather Sofa, Created for Macy's List:$1.709.00
Save $ 610.00
Deals price: $ 1.099.00
Rosaleigh 2-Pc. Sofa with Chaise, Created for Macy's List:$3.099.00
Save $ 1.240.01
Deals price: $ 1.858.99
Jollene Leather 2-Pc. Sectional with Chaise, Created for Macy's List:$3.558.00
Save $ 1.359.00
Deals price: $ 2.199.00
Tolworth Fabric Power Motion Sofa, Created for Macy's List:$1.579.00
Save $ 700.00
Deals price: $ 879.00
Daylla Fabric Sofa, Created for Macy's List:$999.00
Save $ 520.00
Deals price: $ 479.00
Brenalee 93" Performance Fabric Slipcover Sofa with Four Pillows List:$1.859.00
Save $ 760.00
Deals price: $ 1.099.00
Radley 86" Fabric Queen Sleeper Sofa Bed, Created for Macy's List:$2.149.00
Save $ 850.00
Deals price: $ 1.299.00
Who want to look cut-rate detailed with website link: http://www.macys.com/shop/furniture/living-room-furniture/Furniture_category,Special_offers/Couches%20%26%20Sofas,Sales%20%26%20Discounts?id=35319