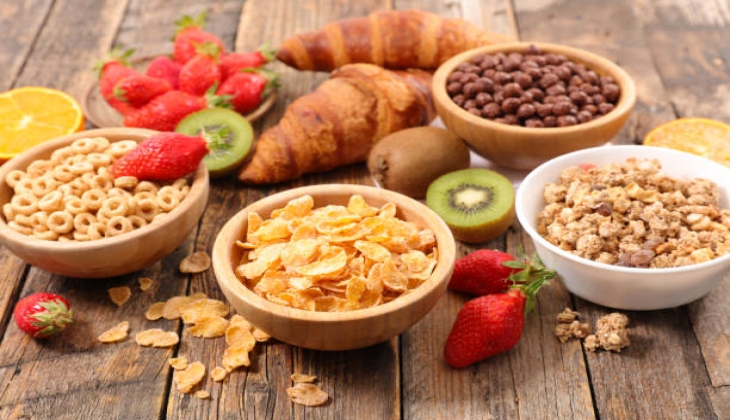 Check out some of these perfect deals on delicious cereals that will ensure you eat healthy daily.
Albertsons one of the advantaged supermarket chains in USA, are selling every kitchen food varieties. Finally, the supermarket is announced delicious and healthy cereals with opportunity prices according to everyone's tastes.
If you want to try new taste with cereals, and want to buy these with special prices, you can come and look or online shop.
Here are healthy and discounted cereals price list:
Signature SELECT Cereal Raisin Bran - 18.7 Oz List:$3.99
Save $ 0.50
Deals price: $ 3.49
Cheerios Cereal Multi Grain Lightly Sweetened Gluten Free - 9 Oz List:$5.39
Save $ 1.90
Deals price: $ 3.49
Cinnamon Toast Crunch Cereal Box - 12 Oz List:$5.39
Save $ 1.90
Deals price: $ 3.49
Life Cereal Multigrain Cinnamon Large Size - 18 Oz List:$6.49
Save $ 2.50
Deals price: $ 3.99
Quaker Instant Oatmeal Fruit & Cream Variety - 8.4 Oz List:$5.49
Save $ 1.20
Deals price: $ 4.29
Open Nature Granola Nut Honey - 12 Oz List:$4.99
Save $ 0.50
Deals price: $ 4.49
Krave 7 Vitamins and Minerals Chocolate Breakfast Cereal 6 Count - 11.4 Oz List:$5.49
Save $ 2.00
Deals price: $ 3.49
Frosted Flakes 8 Vitamins and Minerals Original Breakfast Cereal - 13.5 Oz List:$5.49
Save $ 2.00
Deals price: $ 3.49
Quaker Instant Oatmeal Low Sugar Variety - 9.3 OZ List:$5.49
Save $ 1.20
Deals price: $ 4.29
Cheerios Honey Nut Cereal Whole Grain Oat Sweetened Real Honey - 10.8 Oz List:$5.39
Save $ 1.90
Deals price: $ 3.49
Signature SELECT Oats Old Fashioned - 42 Oz List:$5.49
Save $ 0.50
Deals price: $ 4.99
Quaker Cereal Oatmeal Squares With A Hint Of Cinnamon - 14.5 Oz List:$5.59
Save $ 2.60
Deals price: $ 2.99
Corn Flakes Breakfast Cereal 8 Vitamins and Minerals Original - 18 Oz List:$6.79
Save $ 2.30
Deals price: $ 4.49
Pop-Tarts Toaster Pastries Breakfast Foods Frosted Brown Sugar 12 Count - 20.3 Oz List:$4.49
Save $ 0.50
Deals price: $ 3.99
Who want to look cut-rate detailed with website link: http://www.albertsons.com/shop/aisles/breakfast-cereal/cereal.177.html?page=2&sort=&offerType=Y