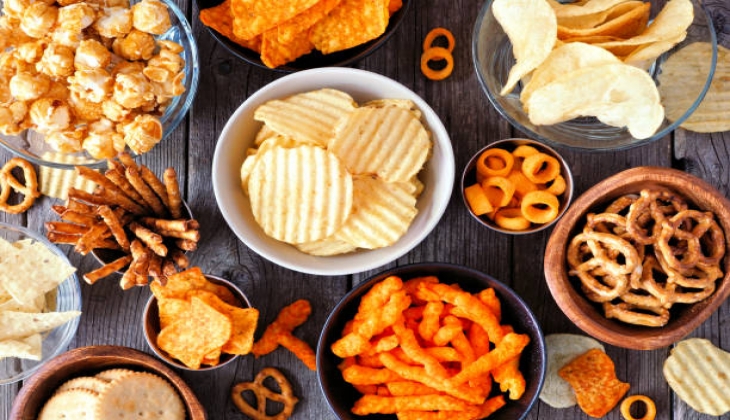 It's possible to buy delicious snacks varieties with affordable with Albertsons nowadays.
Big or small everyone love eat snack. These snacks are kinds of chocolate, crackers, gluten or no gluten bars, cookies, wafers and more many snacks. If you want to eat any snacks enough, and want to buy these with suitable prices, we are a discount for your.
Albertsons supermarkets are published many snack varieties with sale prices for everyone's tastes.
Here are the snacks price list:
Diamond Bakery Shortbread Brownie - 4.4 Oz List:$2.59
Save $ 0.30
Deals price: $ 2.29
Signature SELECT Fig Bars Original - 14 Oz List:$2.99
Save $ 0.50
Deals price: $ 2.49
Signature Select Cracker Water Toasted Sesame - 4.25 OZ Lisr:$2.49
Save $ 0.49
Deals price: $ 2.00
Wheat Thins Original Whole Grain Wheat Crackers - 6-1 Oz List:$4.39
Save $ 0.10
Deals price: $ 4.29
GOOD THiNS Crackers Rice Simply Salt Gluten Free - 3.5 Oz List:$3.79
Save $ 0.20
Deals price: $ 3.59
Signature Select Wafers Chocolate Creme P65 - 8 OZ List:$1.99
Save $ 0.32
Deals price: $ 1.67
GOOD THiNS Crackers Simply Salt Corn & Rice Gluten Free - 3.5 Oz List:$3.79
Save $ 0.20
Deals price: $ 3.59
Triscuit Crackers Reduced Fat Family Size - 11.5 Oz List:$5.99
Save $ 0.50
Deals price: $ 5.49
Signature SELECT Cookies Fudge Peanut Butter - 7 Oz List:$3.29
Save $ 0.30
Deals price: $ 2.99
Signature SELECT Biscuits Dark Chocolate - 5.3 Oz List:$3.79
Save $ 0.79
Deals price: $ 3.00
Signature SELECT Cookies Fudge Grahams - 12.5 Oz List:$3.29
Save $ 0.30
Deals price: $ 2.99
Nbc Crackers Wheat Thins - 8.5 OZ List:$3.79
Save $ 0.20
Deals price: $ 3.59
Signature Select Sandwich Vanilla Crème Cookies - 25 Oz List:$2.59
Save $ 0.30
Deals price: $ 2.29
Nbc Wheat Thins Crackers - 14 OZ List:$5.99
Save $ 0.50
Deals price: $ 5.49
Signature Select Wafers Vanilla Creme P65 - 8 OZ List:$1.99
Save $ 0.32
Deals price: $ 1.67
Signature SELECT Cookies Fudge Stripes - 13 Oz List:$3.29
Save $ 0.30
Deals price: $ 2.99
If you want to look discounted products detailed with website link:
http://www.albertsons.com/shop/search-results.html?q=cookies&sort=&departmentName=Cookies%2C%20Snacks%20%26%20Candy&brand=Signature%20SELECT~Triscuit~Trident~Wheat%20Thins~GOOD%20THiNS~Swedish%20Fish