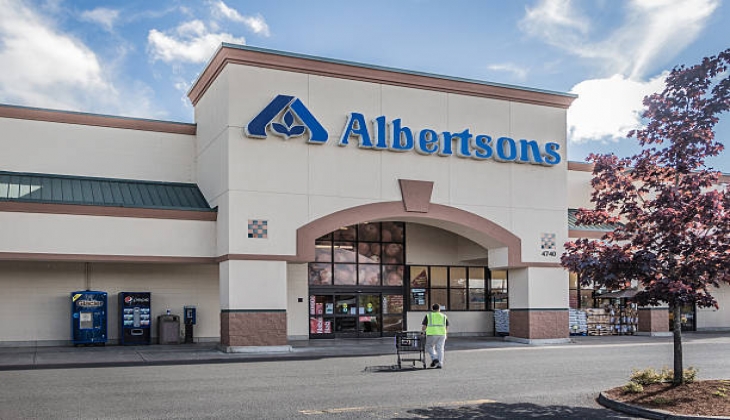 Albertsons one of the supermarket chains in USA, are starting new a campaign for people who like breakfast and are publishing breakfast snacks with discount prices. Here are the detailed price list...
If you love breakfast snacks and want to buy these snacks on suitable prices for your pocket, you absolutely can come and buy discount breakfast snacks in Albertsons.
These campaign snacks are involving different taste and content cereals, kids snacks, egg, sausage & cheese breakfast food, cookie, chocolate chip zbars, waffle & cakes and more a lot of snacks. Both sale prices and delicious, healhty and hearty snacks...
That's all breakfast snacks contents and detailed price list:
Special K Breakfast Cereal Good Source of Fiber Chocolatey Delight - 13.2 Oz List:$5.49
Save$2.00
Deals price:$3.49
Special K Breakfast Cereal Made with Folic Acid B Vitamins and Iron Original - 18 Oz List:$6.79
Save$1.80
Deals price:$4.99
Rice Krispies Kids Snacks Treats Crispy Marshmallow Squares 40 Count - 31.2 Oz List:$11.99
Save$3.00
Deals price:$8.99
El Monterey Signature Egg Sausage & Cheese Breakfast Burritos 8 Count - 36 Oz List:$11.49
Save$1.00
Deals price:$10.49
Clif Zbar Iced Oatmeal Cookie - 12 CT List:$9.99
Save$0.40
Deals price:$9.59
CLIF Kid ZBar Organic Chocolate Chip Box - 12-1.27 Oz List:$9.99
Save$0.40
Deals price:$9.59
Signature SELECT Cereal Shredded Wheat Bite-Sized - 16.4 Oz List:$2.99
Save$0.50
Deals price:$2.49
Signature SELECT Cereal Shredded Wheat Bite-Sized - 16.4 Oz List:$2.99
Save$0.50
Deals price:$2.49
Signature SELECT Cereal Raisin Bran - 18.7 Oz List:$3.99
Save$0.50
Deals price:$3.49
Signature SELECT Oats Old Fashioned - 42 Oz List:$5.49
Save$0.50
Deals price:$4.99
Kodiak Cakes Power Cakes Flapjack & Waffle Mix Protein Packed Buttermilk - 20 Oz List:$6.99
Save$1.00
Deals price:$5.99
Simply Potatoes Shredded Hash Browns - 20 Oz List:$3.49
Save$0.80
Deals price:$2.69
If you want to look detailed with website link:
http://www.albertsons.com/shop/aisles/breakfast-cereal/cereal.177.html