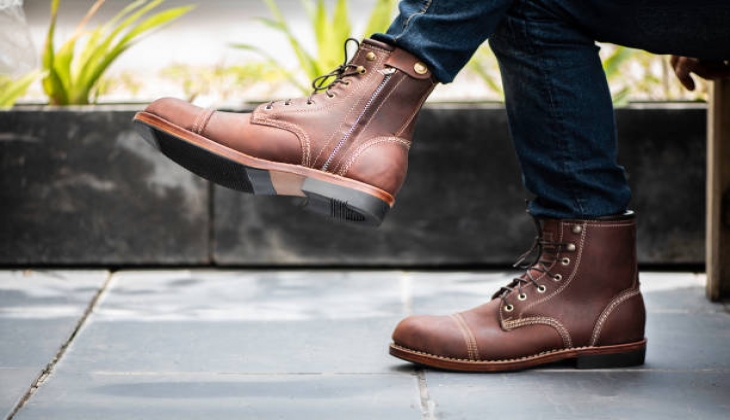 If you are a men and need to a winter boot, you can buy with JCPenney shop's campaign.
Men prefer wear boot in winter colds. They want to have these boots both keep warm and quality for their healthy and safe. While they also buy boots, they usually pay attention with suitable or discount prices.
JCPenney shop chains are published men boots with up to 50% discount prices for men who want to buy before winter months.
Here are the men boots price list:
St. John's Bay Mens Concord Flat Heel Chukka Boots List:$90.00
Save % 50
Deals price: $44.99
Arizona Mens Ramble Flat Heel Chukka Boots List:$75.00
Save % 46
Deals price: $ 39.99
JF J.Ferrar Mens Blake Block Heel Chelsea Boots List:$100.00
Save % 50
Deals price: $ 49.99
Clarks Mens Bushacre 3 Block Heel Chukka Boots List:$110.00
Save % 31
Deals price: $74.99
New!Frye and Co. Mens Otis Stacked Heel Motorcycle Boots List:$115.00
Save % 30
Deals price: $ 79.99
Wolverine Mens Floorhand Waterproof Water Resistant Slip Resistant Work Boots List:$100.00
Save % 10
Deals price: $ 90.00
New!Arizona Mens Brash Flat Heel Lace Up Boots List:$90.00
Save % 50
Deals price: $ 44.99
Arizona Mens Root Flat Heel Chelsea Boots List:$90.00
Save % 50
Deals price: $ 44.99
Florsheim Mens Chalet Gore Dress Boots List:$125.00
Save % 20
Deals price: $99.99
New!Nunn Bush Mens Luxor Flat Heel Chukka Boots List:$115.00
Save % 21
Deals price: $ 89.99
Clarks Mens Morris Up Flat Heel Chelsea Boots List:$120.00
Save % 33
Deals price: $ 79.99
New!Dockers Mens Rowan Flat Heel Lace Up Boots List:$80.00
Save % 25
Deals price: $ 59.99
Florsheim Mens Field Flat Heel Chukka Boots List:$120.00
Save % 16
Deals price: $ 99.99
New!Frye and Co. Mens Oliver Stacked Heel Booties List:$115.00
Save % 30
Deals price: $ 79.99
New!Mutual Weave Mens Wells Flat Heel Chelsea Boots List:$90.00
Save % 50
Deals price: $ 44.99
Dockers Mens Rawls Block Heel Lace Up Boots List:$80.00
Save % 25
Deals price: $ 59.99
If you want to look sale products detailed with website link:
http://www.jcpenney.com/g/shoes/mens-shoes?product_type=boots&s1_deals_and_promotions=SALE&id=cat100300057&productGridView=medium&cm_re=ZA-_-GALLERY-MEN-_-VN-_-SALE-_-SHOES_11&activeFacetId=4