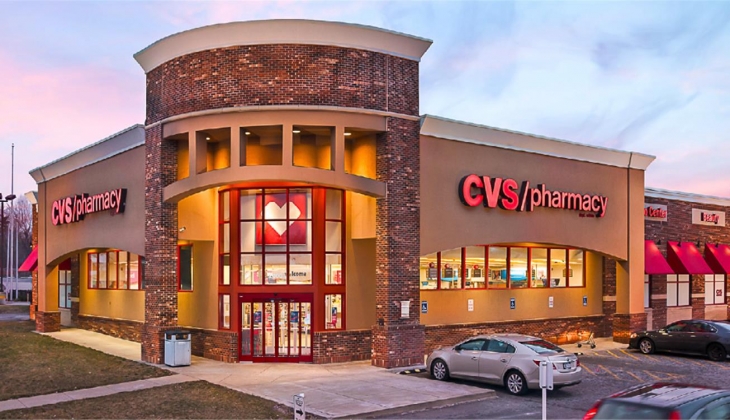 It's possible to buy any pharmacy products with CVS pharmacy for healthy and quality a live.
CVS company one of the famous pharmacy in USA, are published weekly ad on Oct 9th - Oct 15th, 2022 for people's need and healthy. From many medicine varieties to different supplements, cleaning materials to make-up products, snacks to decor goods, and more a lot of products with discount and special prices.
If you don't want to miss these catalog products, you should come and buy or online shoppping.
Here are the weekly ad products price list:
CVS Health cold relief: buy 1 get 1 50% off
Maybelline cosmetics: spend $12 get $4
Aveeno, Neutrogena, Lubriderm or Clean & Clear personal care: buy 1 get 1 40% off
ANY L'Oreal facial care: spend $30 get $10
Tide 92 oz, PODS 25 ct. or 35 ct.: $12.99
L'Oreal cosmetics: spend $15 get $5
Pampers Easy Ups or Ninjamas: $10.99
Oatly, Ben & Jerry's ice cream or non-dairy frozen dessert 16 oz: $5.99
Hershey's Kisses or miniatures 7.2-10.8 oz: buy 2 get 3rd free
Dunkin' Donuts K-cups 10 ct.: $5.99
Fall, Halloween decór, Halloween masks, wigs, makeup, costumes, Fall candles or ALL Yankee Candle: buy 1 get 1 50% off
Select Halloween red hot deals: starting at $34.99
Select Hershey's or Mars Chocolate candy mix bags 28.78-34.74 oz: starting at $15.49
Assorted Halloween candy variety bags: regular retail $23.99 and up
Brach's candy corn, autumn mix or pumpkins 10-14 oz.: 2/ $6.00
ANY Neutrogena cosmetics: buy 2 get $10
Kiss artificial nails: spend $15 get $4
Almay cosmetics: spend $15 get $5
Select CVS Health, Beauty 360 or Earth Essentials personal care: buy 1 get 1 40% off
Select Dove, St. Ives or Love Beauty Planet body wash 10-22 oz: buy 1 get 1 50% off
ALL Stylessentials hosiery: buy 1 get 1 50% off
Herbal Essences bio: renew hair care: 2/ $14.00
Select trending hair care products: buy 1 get 1 50% off
Select Harry's personal care or ALL Flamingo shave products: buy 1 get 1 50% off
Select Olay: $27.99
Select Schick or Skintimate disposables: $6.99
Gillette, Venus razor or refills: buy 2 get $8
Select Secret, Ivory 2.4-2.6 oz, Gillette, Old Spice or Secret deodorant twin pks: buy 1 get 1 50% off
ANY Bubble acne care: spend $20 get $5
Select Schick or Skintimate razors: $9.99
Select Dove, Degree, Schmidt's deodorant or Schmidt's dry spray: spend $15 get $5
Native facial care: buy 1 get $3
ANY Bioré facial care: buy 1 get $2
Crest 3D White toothpaste 2.7-7.2 oz or rinse 16-32 oz.: buy 1 get 1 50% off
Select Crest 3D White Whitestrips, Whitening Emulsions kit, Oral-B Pro 1000 Crossaction or brush heads: buy 1 get $10
Pampers wipes 168-216 ct. or Pure wipes 112 ct.: buy 1 get 1 50% off
Johnson's baby care, Aveeno Baby or Desitin: buy 1 get 1 50% off
Select Colgate Optic White, Total, Enamel Health or Sensitive toothpaste: $4.99
Select Pedialyte 1 liter, ALL powder packets 6-8 ct. or freezer pops 16 ct.: buy 1 get 1 50% off
Select CVS Health diabetes care: buy 1 get 1 50% off
Select Depend or Poise: 2/ $26.00
Omron 5 Series blood pressure monitör: buy 1 get $10
Select Always: buy 1 get 1 50% off
Select Always Discreet pads or underwear: 2/ $28.00
If you want to look catalog detailed with website link: http://www.cvs.com/weeklyad/pageview