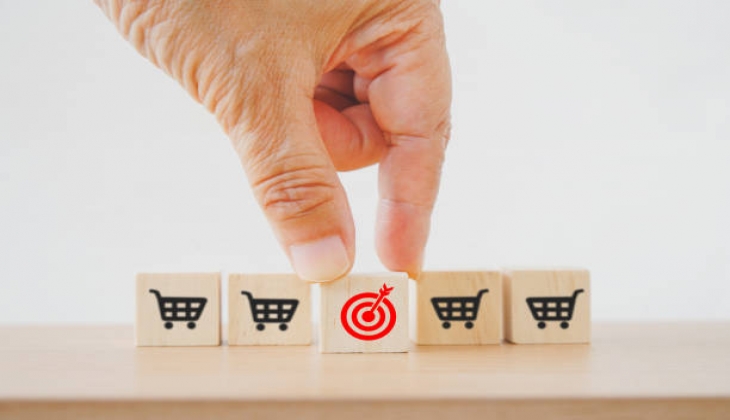 Did you do shop for your house needs? So, are you want to shop with special prices with Target? All details...
Target one of the affordable supermarket chains in USA, are published weekly catalog on Oct 2nd - Oct 8th, 2022 with deal prices. These weekly products are included from cleaning materials to Halloween products, child toys to personal care products, household appliances to foods or beverages varities and moreover.
If you want to own any of these products, you shouldn't be late come to Target supermarkets.
Here are the Oct 2nd to Oct 8th, 2022 weekly catalog products price list:
Select Clorox 35-ct. disinfecting wipes: $3.39
Select Puffs 4-pk. facial tissue: $6.49
Select Kellogg's or General Mills cereal: $2.99
Select Favorite Day™ and Good & Gather™ snacks: 2/ $8.00 when you buy 2
Select Downy liquid fabric softener or Unstopables scent booster beads: $10.99
Select Tide Pods laundry detergent pacs or Tide or Gain liquid laundry detergent: $12.99
Finish Powerball Power 76-ct. dishwasher detergent tabs: $17.69
Hefty 34-ct. 30-gallon trash bags: $10.99
Swiffer WetJet multi-surface mopping starter kit: $24.99
Select up & up 15- or 50-ct. Halloween food storage bags: $3.29
up & up 16-oz. dishwasher rinse aid: $5.89
Select Glade PlugIns 2-pk. scented oil refills: $5.99
up & up 30-ct. 39-gallon lawn and leaf trash bags: $9.99
Scotch-Brite Everyday Clean 2-pk. 100-ct. lint rollers: $10.59
up & up™ free+clear 150-oz. liquid laundry detergent: $10.79
Select Hyde & EEK! Decor: $20.00 - $45.00
All Halloween treats & toys for dogs & cats: 10% off
Select Halloween packaged sugar candy: 2/ $6.00
Select Halloween packaged chocolate candy: 2/ $7.00
Select Halloween trick-or-treat candy value packs: $14.99
Select Goldfish crackers: 2/ $4.00 when you buy 2
Select Planters nuts and Rold Gold pretzels: 2/ $6.00
Select Favorite Day 10-ct. sugar cookies: $3.99
Star Wars Micro Galaxy Squadron Millennium Falcon with figures: $44.99
Star Wars Obi-Wan Kenobi Lightsaber Forge build kit: $44.99
Star Wars L0-LA59 "Lola" animatronic action figüre: $84.99
Alka-Seltzer 66-ct. extra strength antacid chews: $7.99
Vicks SpeedRead digital thermometer: $9.89
Vicks Warm Steam 1.5-gallon vaporizer & humidifier with night light: $20.49
Crane Droplet Ultrasonic Cool Mist humidifier: $49.99
All-Pro Passer Robotic Quarterback: $49.99
Save $10.00 – Deals price: $39.99
Theragun PRO percussive massage device: $599.99
Save $100.00 – Deals price: $499.99
Consumer Cellular 2022 Motorola Moto G Power LTE 64GB smartphone: $179.99
Save $20.00 – Deals price: $159.99
VIZIO 50" V-Series 4K HDR Smart TV: $379.99
Save $80.00 – Deals price: $299.99
Amazon Fire TV stick: $49.99
Save $25.00 – Deals price: $24.99
Amazon Echo Show 5 (2nd Gen): $84.99
Save $50.00 – Deals price: $34.99
LG 27" Full HD IPS computer monitor with AMD FreeSync: $199.99
Save $50.00 – Deals price: $149.99
EcoTank ET-2803 Inkjet printer, copier and scanner: $249.99
Save $20.00 – Deals price: $229.99
Dash dog treat maker: $19.99
Save $4.00 – Deals price: $15.99
Contigo 14-oz. or 24-oz. plastic water bottle: $13.99
Deals price: $10.99
Brightroom™ 11-in. plastic lazy susan turn table: $13.00
Deals price: $13.00
T-fal Fresh Simply Cook 12-pc. ceramic recycled aluminum cookware set: $79.99
Save $20.00 – Deals price: $59.99
Pyrex 19-pc. glass baking and storage set: $59.99
Save $10.00 – Deals price: $49.99
If you want to look this catalog detailed with website link: http://weeklyad.target.com/promotions?code=Target-20221002&page=1