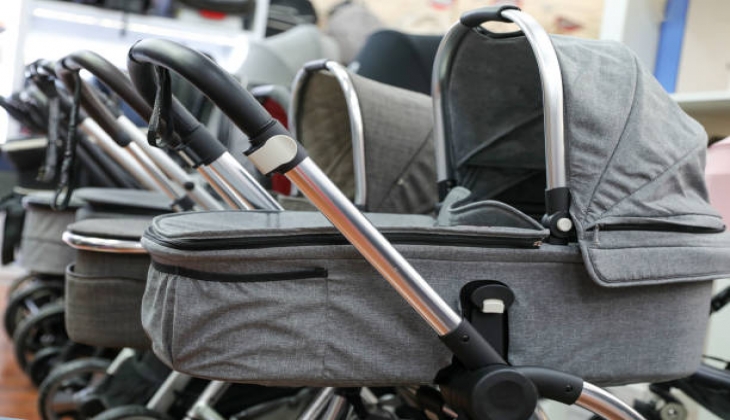 You can buy all your baby needs with Target supermarkets campaigns.
Parents who think travel outdoor together their baby are prefer strollers for their babies healhty and security. They can have moving comfortable with stroller, and they can put in baby every needs.
And if you have a baby, and need to a stroller for use of outdoor, we can suggest to new a campaign news with Target shops. The company are announced strollers with up to $325 sale prices.
Here are the stroller price list:
Kids Embrace 4 in 1 Push & Pedal Convertible 3 Wheel Batman Trike List: $142.99
Save $37.00
Deals price: $105.99
BOB Gear Revolution Flex 3.0 Jogging Stroller List: $549.99
Sale $55.00
Deals price: $494.99
Babyjoy 4-in-1 Baby Tricycle Toddler Trike w/ Convertible Seat Pink\Blue\Grey List: $209.99
Sale $94.00
Deals price: $115.99
Babyjoy 6-in-1 Folding Baby Tricycle Toddler Bike Stroller W/ Adjustable Handle Pink\Gray List: $229.99
Sale $106.00
Deals price: $123.99
Keenz XC & XC Plus Luxury 2 and 4-Child Wheeled Stroller Wagons for Baby, Toddler, Kids w/ Foldable Frame, Harness, Canopy Cover, Cooler Basket, and Storage Pockets, Multiple Colors List: $1,219.99
Sale $325.00
Deals price: $894.99
Costway 2 In 1 Foldable Baby Stroller Kids Travel Newborn Infant Buggy PUS01hchair Gray\ Black\Coffee List: $299.99
Sale $120.00
Deals price: $179.99
Costway Folding Aluminum Infant Bassinet Reversible Baby Stroller W/ Diaper Bag BeigeBlackGrey List: $369.99
Sale $150.00
Deals price: $219.99
Evenflo 53112311 GOLD Pivot Xpand Smart Modular Stroller and Car Seat Travel System with SensorSafe Technology and Large Cruiser Tires, Moonstone Gray List: $786.99
Sale $191.40
Deals price: $595.59
Safety 1st® Smooth Ride Travel System List: $219.99
Sale $11.00
Deals price: $208.99
Babyjoy 4-in-1 Toddler Tricycle Reversible Baby Trike W/ Height Adjustable Push Handle List: $209.99
Sale $114.00
Deals price: $95.99
Baby-joy Foldable Twin Baby Double Stroller Kids Ultralight Umbrella Stroller Pushchair Black List: $259.99
Sale $126.00
Deals price: $133.99
Costway 2 In1 Foldable Baby Stroller Kids Travel Newborn Infant Buggy Pushchair Black List: $299.99
Sale $124.00
Deals price: $175.99
If you want to look detailed with website link: http://www.target.com/c/strollers-baby/all-deals/-/N-5xtk7Zakkos?type=products