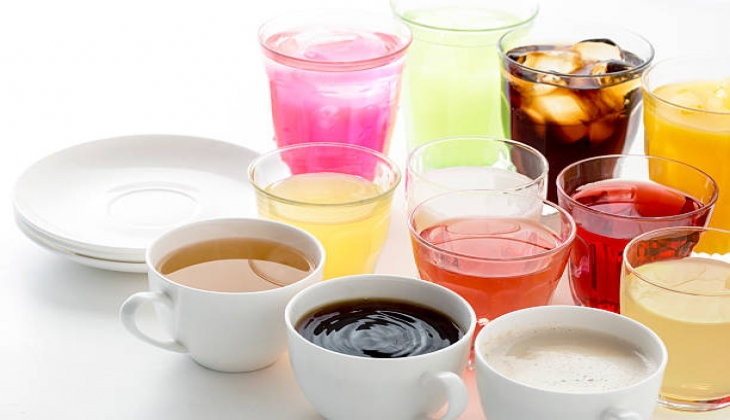 Don't you try new beverages with Kroger? If you want to drink new, delicious and healthy a beverages, you can look beverages campaign in Kroger.
Kroger one of the affordable and famous supermarkets in USA, are signing opportunity a news, and are published many beverages with discount prices for people who want to try drinking different drinks. These deals products are involved tea variety, coffees, energy drink, waters on different taste, fruit juices and more.
These a lot of beverages is waiting you in Kroger supermarkets for to look and try.
Here are the beverages price list:
Bigelow® Earl Grey Black Tea Bags: $3.99
Deals price: $2.99
GT's Living Foods Synergy Organic Trilogy Kombucha: $3.49
Deals price: $3.00
Lipton Iced Black Tea Bags Family Size: $2.99
Deals price: $1.99
Folgers Classic Roast Instant Coffee: $7.49
Deals price: $6.49
Eight O'Clock The Original Medium Roast Coffee K-Cup Pods: $7.49
Deals price: $5.99
Dunkin' Donuts Original Blend Medium Roast Ground Coffee: $15.49
Deals price: $13.99
Green Mountain Coffee® Breakfast Blend Light Roast K-Cup Pods: $22.49
Deals price: $18.99
Starbucks® Pike Place® Medium Roast Ground Coffee K-Cup Pods: $27.49
Deals price: $22.49
The Original Donut Shop® Coffee Medium Roast Regular K-Cups: $22.49
Deals price: $18.99
International Delight Mocha Iced Coffee: $4.99
Deals price: $3.99
Starbucks® Medium Roast Unsweetened Iced Coffee: $6.49
Deals price: $5.29
SlimFast® Advanced Energy Rich Chocolate Meal Replacement Shakes: $7.99
Deals price: $6.99
Monster Energy Drink: $26.99
Deals price: $19.99
POWERADE Zero Mixed Berry Sports Drink: $6.29
Deals price: $5.00
Celsius Variety Pack Sparkling Energy Drink: $23.99
Deals price: $19.99
Kevita® Sparkling Probiotic Drink Lemon Ginger: $3.29
Deals price: $3.00
Kroger® Diet Tonic Water: $0.99
Deals price: $0.89
Emergen-C® Super Orange Vitamin C Daily Immune Support Fizzy Drink Mix Packets 1000mg: $11.99
Deals price: $10.99
R.W. Knudsen Organic Apple Juice: $4.99
Deals price: $3.50
Naked® Rainbow Machine Juice Blend: $3.69
Deals price: $2.99
Kroger® 100% Cranberry Juice: $3.99
Deals price: $3.50
Florida's Natural 100% No Pulp Orange Juice: $5.99
Deals price: $5.29
Evian Natural Spring Water: $13.99
Deals price: $11.99
Smartwater Electrolyte-Enhanced Water: $10.99
Deals price: $9.99
Kroger® Strawberry Flavored Water: $3.29
Deals price: $2.50
Simple Truth® Vapor Distilled Water with Electrolytes: $6.99
Deals price: $5.00
Kroger® Purified Drinking Water: $3.69
Deals price: $2.99
Silk Next Milk™ 2% Reduced Fat Oatmilk and Plant-Based Blend: $5.49
Deals price: $3.99
If you want to look detailed with website link: http://www.kroger.com/pl/beverages/04?keyword=SeasonalLowKROShopAll2291&monet=promo&pzn=relevance&query=SeasonalLowKROShopAll2291&searchType=mktg%20attribute&taxonomyId=04&fulfillment=all