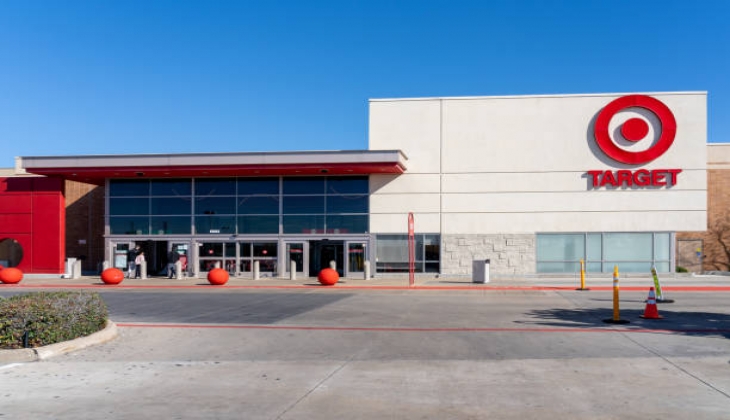 Nowadays it's time to buy all personal, house or electronic product you needs with week's catalog products discounts.
Target one of the most famous and the most calculated supermarket chains in USA, are announced new weekly catalog products from Dec 25th to Dec 31st, 2022 with sale and suitable prices.
From kitchen materials to electronic and technological products, snack varieties to beverages, detergent and cleaning materials to medicines, vitamins and supplements to personal care products, clothings to make-up materials and more.
Here are the Dec 25th - Dec 31st, 2022 ad products price list:
Board games & puzzles: buy 1, get 1 50% off
Select PopCorners snacks and Lay's chips: sale 2 for $6.00
Good & Gather™ steaks and roasts: buy 1, get 1 20% off
Hormel 28-oz. party trays: sale $12.99
Select Brightroom™ and Room Essentials™ holiday plastic totes and storage boxes: sale $7.00
Select Brightroom holiday plastic storage boxes: sale $8.00
Select Brightroom holiday plastic totes and storage boxes: sale $9.00
Select Hefty holiday plastic totes and storage boxes: sale $10.00
Brita 6-cup Metro filtered water pitcher dispenser with standard water filter: sale $17.99
Rubbermaid Brilliance 10-pc. glass food storage set: sale $29.99
Tupperware Store Serve & Go 16-pc. food storage set: sale $53.99
PowerXL Vortex Classic 5-qt. air fryer: sale $69.99
nutribullet 1200 watts blender: sale $79.99
Shark Navigator Lift-Away Deluxe upright vacuum: sale $159.99
BISSELL ProHeat 2X Revolution Pet Pro Plus carpet cleaner: sale $278.99
Shark Pro lightweight cordless stick vacuum: sale $289.99
Shark DuoClean PowerFins Powered Lift Away upright vacuum: sale $329.99
Clothing, shoes, toys, beauty & so much more: up to 50% off
Select Downy 103-oz. liquid fabric softener or Unstopables 13.4-oz. scent booster beads: $9.99
Tide or Gain liquid laundry detergent or select Tide Pods detergent pacs: $12.99
Select Everspring 28-oz. all-purpose cleaning spray: $2.99
Charmin 12-pk. super mega roll bath tissue: $19.99
Select vitamins & nutrition items: buy 1, get 1 30% off
Select pregnancy tests: buy 1, get 1 30% off
up & up smoking cessation products: 10% off
Dr. Scholl's ultra hydrating foot mask: $2.99
Quest Nutrition 4-ct. peanut butter cups: sale $7.99
Vicks Warm Moisture humidifier: $43.49
Vicks 1.2-gal. Filter Free Plus Cool Mist ultrasonic humidifier: $45.99
Olive & June quick nail polish: $7.50
ColourPop for Target Super Shock Shadow duo eyeshadow: $10.00
Carol's Daughter Born to Repair hair treatment: $11.99
L'Oreal Paris Telescopic Lift mascara: $11.99
Saltair Santal Bloom serum body wash: $11.99
Function of Beauty Zero Gravity styling hair mousse: $12.99
Curology cream face moisturizer: $16.99
Love Wellness Big Brain probiotics: $29.99
Boots & Barkley™ giraffe plush rope dog toy: $6.99
Boots & Barkley Feliner Diner cat scratcher: $16.99
Select fitness gear: 20% off
Schwinn 130 upright exercise bike: sale $399.00
Schwinn 810 treadmill: sale $799.00
Schwinn IC4 indoor exercise bike: sale $799.00
Select Xbox & PS5 video games: sale $34.99
Meta Quest 2 Advanced All-In-One 128GB virtual reality headset bundle: sale $349.99
Samsung Galaxy Buds2: sale $109.99
Beats Flex Wireless Headphones: sale $49.99
EcoTank ET-2803 Inkjet printer, copier and scanner: sale $199.99
VIZIO 50" Smart 4K UHD HDR TV: sale $299.99
Polar 8-pk. sparkling water: sale 3 for $10.00
Pepsi, Canada Dry and more 12-pk. soda: sale 3 for $15.00
Coke, Dr Pepper and more 12-pk. soda: 3 for $18.00
Select Jimmy Dean sausage rolls: sale $4.49
Good & Gather frozen 41- to 50-ct. large, tail-on, peeled and deveined cooked shrimp: sale $7.99
Select Tostitos tortilla chips & salsas and Cheetos snacks: sale 2 for $7.00
Select Wheat Thins, Triscuit and Ritz crackers: sale 2 for $7.00
Select Oreo and Chips Ahoy! Cookies: sale 2 for $8.00
Fresh lemons and limes: buy 1, get 1 50% off
Kellogg's family-size cereal: sale $4.39
Select belVita 5-ct. bars: buy 1, get 1 25% off
Select Starbucks ground or whole bean coffee: $7.99 each
Starbucks 22-ct. single-serve coffee pods: sale $15.79
Chobani Flip and Zero single-serve Greek yogurt: 4 for $5.00
Two Good drinks and Oikos Pro yogurt: sale 4 for $5.00
Select Bertolli or P.F. Chang's frozen food: sale $7.49
Select California Pizza Kitchen frozen pizza: sale $7.19
Hellmann's or Best Foods jar or squeeze mayonnaise: sale $4.99
Select Favorite Day™ ice cream: buy 1, get 1 50% off
Select family-size chocolate candy: 10% off
If you want to look discounted catalog detailed with website link: http://weeklyad.target.com/promotions?code=Target-20221225&page=1