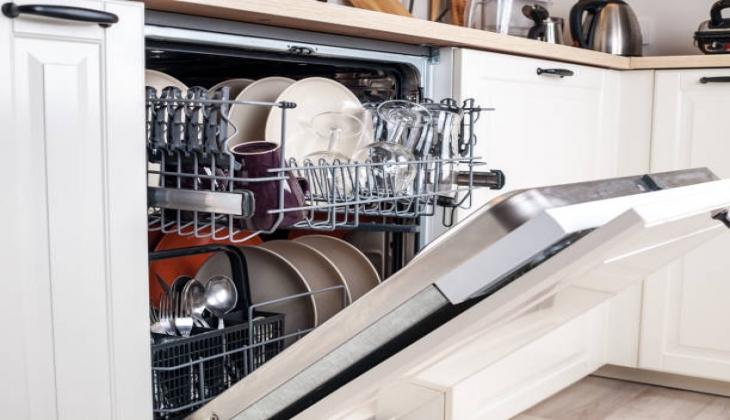 Best Buy companies are ensure an advantage for people who need to major kitchen appliances.
Best Buy one of the quality shop chains in USA, are shared new a discount campaign. While the company is selling many dishwasher with cut-rate prices, these kitchen machine are have many quality brands, colour choices, and different washer powers.
At the same time, these products are with suitable prices for people's pockets. And are waiting you for your needs in Best Buy shops.
Here are the sale dishwasher prices:
LG - 24" Front-Control Built-In Dishwasher with Stainless Steel Tub, QuadWash, 50 dBa - Stainless steel List:$799.99
Save $200
Deals price:$599.99
Whirlpool - 24" Tall Tub Built-In Dishwasher – White List:$566.99
Save $68
Deals price:$498.99
Frigidaire - 24" Front Control Tall Tub Built-In Dishwasher - Stainless steel List:$503.99
Save $54
Deals price:$449.99
Samsung - Smart 42dBA Dishwasher with StormWash+ and Smart Dry - Stainless steel List:$989.99
Save $140
Deals price:$849.99
LG - 24" Top Control Smart Built-In Stainless Steel Tub Dishwasher with 3rd Rack, QuadWash and 46dba - Stainless steel List:$999.99
Save $200
Deals price:$799.99
Whirlpool - 24" Tall Tub Built-In Dishwasher - Monochromatic stainless steel List:$611.99
Save $113
Deals price:$498.99
Samsung - 24" Top Control Built-In Dishwasher - Stainless steel List:$584.99
Save $105
Deals price:$479.99
GE - Top Control Built In Dishwasher with Sanitize Cycle and Dry Boost, 52 dBA - Stainless steel List:$656.99
Save $127
Deals price:$529.99
Maytag - 24" Front Control Built-In Dishwasher with Stainless Steel Tub, Dual Power Filtration, 50 dBA - Stainless steel List:$791.99
Save $143
Deals price:$648.99
GE - Stainless Steel Interior Fingerprint Resistant Dishwasher with Hidden Controls - Stainless steel List:$809.99
Save $61
Deals price:$748.99
Haier - 18" Front Control Built-In Dishwasher with Stainless Steel Tub - Stainless steel List:$854.99
Save $155
Deals price:$699.99
If you want to look detailed with website link:
http://www.bestbuy.com/site/appliances-on-sale/dishwashers-on-sale/pcmcat1637590848797.c?id=pcmcat1637590848797