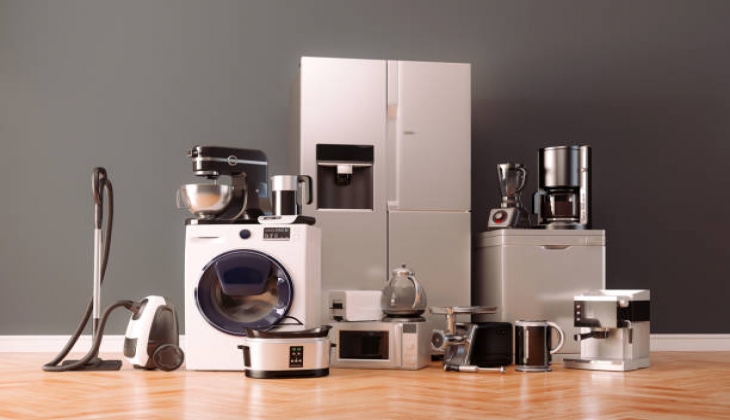 Are you need to any home appliance in your house ? So, are you want to buy these products with up to $200 discount prices? All details...
While home appliances help people easy in house work, and ensure in home with healthy and comfortable a life for people. These useful products are many cleaning products, cooking appliances, coffee machines, electric minor kitchen appliances and more.
Target supermarkets are starting a new campaign, and are published discounted home appliances for people who need to these products.
Here are the home appliance price list:
Blueair DustMagnet 5410i Tabletop Air Purifier List: $399.99
Save $200.00
Deals price: $199.99
Honeywell Turbo Force Table Air Circulator Fan List: $16.99
Save $8.50
Deals price: $8.49
Proctor Silex 0.7 cu ft 700 Watt Microwave Oven - Black (Brand May Vary) List: $69.99
Save $25.00
Deals price: $44.99
Honeywell Quiet Set 8-Speed Oscillating Tower Fan List: $69.99
Save $35.00
Deals price: $34.99
Dirt Devil Vibe 3-in-1 Corded Stick Vacuum Cleaner with Removable Hand Held Vacuum List: $54.99
Save $5.00
Deals price: $49.99
Hoover CleanSlate Portable Carpet Cleaner List: $129.99
Save $20.00
Deals price: $109.99
Mr. Coffee Iced Coffee Maker with 22oz Reusable Tumbler and Coffee Filter List: $34.99
Save $10.00
Deals price: $24.99
Dirt Devil Quick Flip 8V Cordless Lightweight Handheld Vacuum - BD30010 List: $39.99
Save $10.00
Deals price: $29.99
Gourmia 5qt 12-Function Guided Cook Digital Air Fryer – Black List: $74.99
Save $15.00
Deals price: $59.99
Crock-Pot 4.5qt Manual Slow Cooker - Silver SCR450-S List: $24.99
Save $5.00
Deals price: $19.99
KitchenAid Ultra Power 5-Speed Hand Mixer List: $59.99
Save $15.00
Deals price: $44.99
Ninja Foodi Smoothie Bowl Maker and Nutrient Extractor/Blender 1200WP with Exclusive Sauce Preset List: $129.99
Save $30.00
Deals price: $99.99
Neato D10 Intelligent Robot Vacuum List: $599.99
Save $200.00
Deals price: $399.99
Keurig K-Duo Single-Serve & Carafe Coffee Maker List: $189.99
Save $20.00
Deals price: $169.99
KitchenAid Fresh Prep Slicer/Shredder Attachment - White KSMVSA List: $59.99
Save $6.00
Deals price: $53.99
Dyson TP01 Pure Cool Tower Air Purifier and Fan Silver List: $399.99
Save $100.00
Deals price: $299.99
KitchenAid Classic 4.5qt Stand Mixer – White List: $399.99
Save $30.00
Deals price: $299.99
KitchenAid Food Grinder Attachment – KSMFGA List: $59.99
Save $6.00
Deals price: $53.99
KitchenAid Variable-Speed Hand Blender - KHBV53 List: $54.99
Save $5.00
Deals price: $49.99
If you want to look detailed with website link: http://www.target.com/c/home-appliance-deals/-/N-a8imvZakkos?moveTo=product-list-grid