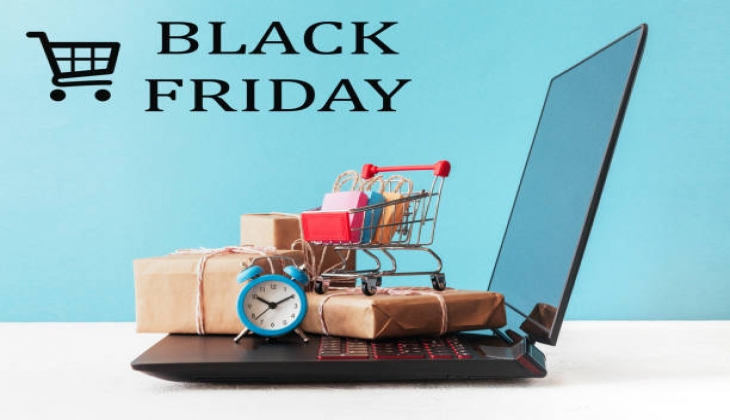 Benefit on special products in Black Friday catalog and buy all stuffs or requests you eesentials.
Lowe's one of the store chains in USA with selling every household essentials variety, are published Black Friday catalog products from Nov 25th - Nov 30th, 2022 with big discount prices according to everyone's pocket.
If you need any stuff, material, or product and want to have these with opportunity prices, you'll find what you're looking for.
Here are the Nov 25th - Nov 30th, 2022 catalog products price list:
20-Volt MAX F 1/4-in Impact Driver: sale $59.00 each
20-Volt MAX F 1/2-in Drill/Driver: sale $59.00 each
7-ft Lewiston Pine Pre-Lit Artificial Christmas Tree: sale $99.00
22-in Fresh Fraser Fir Christmas Wreath with Bow: sale 2 for $24.00 each
1-Quart Poinsettia: sale 2 for $3.00 each
StayBright® Mini LED Christmas String Lights: sale $6.98
7-ft Mickey Mouse with Mailbox Christmas Inflatable: sale $79.00
4-Piece Pre-Lit Christmas Décor Set: sale $59.00
24-Volt Max C 1/4-in Brushless Impact Driver: sale $99.00 each
24-Max C 1/2-in Brushless Drill Driver: sale $99.00 each
6-Gallon 150-PSI Pancake Air Compressor: sale $99.00 each
20-Volt MAX F 1/4-in Brushless Impact Driver: sale $99.00 each
20-Volt MAXF 1/2-in Compact Brushless Drill/Driver: sale $99.00 each
9-Gallon Corded Wet/Dry Shop Vacuum: sale $99.00 each
20-Volt MAX F Combo Kit: sale $99.00 each
16-Gallon Corded Wet/Dry Shop Vacuum and Blower: $99.00 each
High Energy™ Alkaline Batteries: sale $12.98
4-ft Fiberglass Step Ladder: $29.98
110-Piece TOUGH GRIP™ Drill and Drive Bit Set: sale $25.98
Bi-Metal Reciprocating Saw Blade Set: sale $19.98
System 22-in Wheeled Tool Box with Crate: sale $119.00
Kobalt® 16-oz Smooth-Face Claw Hammer: sale $5.98
Kobalt® 2-Piece Stainless Steel Scissors: sale $5.98
Kobalt® Compact Lockback Utility Knife: sale $5.98
Kobalt® Retractable Utility Knife: $5.98
Kobalt® 2-Pack Retractable Utility Knives: $7.98
Kobalt® 2-Pack Lock-Back Utility Knives: sale $7.98
CRAFTSMAN® 2-Key Standard/Metric Folding Hex-Key Set: $9.98
Kobalt® 25-Key Standard/Metric/Star Folding Hex Key Set: sale $9.98
IRWIN® 2-Pack Marathon® 7-1/4-in 24T Circular Saw Blades: $9.98
Bosch 10-Piece T-Shank Assorted Jig Saw Blade Set: sale $9.98
Kobalt® Synthetic Leather Work Gloves: sale $9.98
SKIL® 21-Piece Gold Oxide Twist Drill Bit Set: sale $9.98
Bosch 7-Piece Bi-Metal Reciprocating Saw Blade Set: sale $9.98
Kobalt® 450-Lumen LED Headlamp: sale $9.98
Kobalt® Digital Tire Gauge: sale $9.98
Kobalt® Dual Foot Inflator and Gauge: sale $9.98
CRAFTSMAN® Digital Tire Gauge: sale $10.98
CRAFTSMAN® 3-Piece Retrieval Tool Kit: sale $10.98
CRAFTSMAN® 10-in Tongue and Groove Pliers: sale $10.98
CRAFTSMAN® 2-Piece Collapsible Magnetic Trays: sale $10.98
Kobalt® 16-oz Smooth-Face Claw Hammer with 12-in Pry Bar: sale $14.98
Spyder® 10-Piece STINGER™ Spade Bit Set: $12.98
Spyder® 2-Pack 7-1/4-in 24T Tarantula™ Framing Circular Saw Blades: $12.98
Spyder® 2-Pack 4-1/2-in Universal Cut-Off Wheels: $14.98
Kobalt® 3-Piece Locking Pliers Set: sale $14.98
Kobalt® 3-Piece Tongue & Groove Pliers Set: sale $14.98
Kobalt® Standard Mechanics Work Synthetic Leather Multipurpose Gloves: $14.98
Kobalt® 100-Piece Screwdriver Bit Set: sale $14.98
Lux-Pro Waterproof 340-Lumen LED Lantern: sale $14.97
Kobalt® 3-Piece Adjustable Wrenches Set: sale $14.98
Kobalt® QL3™ Screwdriver with Precision Multi-Bit Set: $14.98
Kobalt® 22-Key Standard/Metric Hex-Key Set: sale $14.98
Kobalt® 2-Pack Lock-Back Utility Knives: sale $14.98
Kobalt® QL3™ 1-Key Standard Hex-Key Set: $14.98
SpeedOut™ 4-Piece Double-Ended Screw Extractor Set: sale $14.98
CRAFTSMAN® 16-Piece Ratcheting Multi-Bit Screwdriver Set: sale $15.98
CRAFTSMAN® 8-Piece Screwdriver Set: sale $16.98
Kobalt® 20-Piece Screwdriver Set: sale $19.98
Kobalt® 2-Piece Universal Wrench Set: $19.98
Kobalt® 50-Piece Drill and Drive Bit Set: sale $19.98
Kobalt® 21-Piece Titanium Twist-Drill Bit Set: sale $19.98
Kobalt® 4-in-1 Ratchet Handle: $19.98
Kobalt® 29-Piece Standard/Metric Mechanic's Tool Set: $19.98
TOUGHBUILT® 2-Piece Utility Knife Set: $19.98
TOUGHBUILT® 18-oz Smooth-Face Framing Hammer: $19.98
TOUGHBUILT® 25-ft Pro Blade Tape Measure: sale $19.98
TOUGHBUILT® 16-ft Tape Measure and Utility Knife Set: $19.98
TOUGHBUILT® Digital Angle Gauge Level: $19.98
TOUGHBUILT® 9-in Magnetic Billet Torpedo Level: sale $19.98
CRAFTSMAN® 44-Piece Ratcheting Multi-Bit Screwdriver Set: sale $21.98
CRAFTSMAN® 4-Volt Max P Screwdriver with Bit Storage: sale $24.98
Kobalt® 28-Piece Standard/Metric Combination Wrench Set: $29.98
Spyder® 11-Piece Bi-Metal Hole Saw Kit: sale $39.98
13-Piece SPEED SLOT® Bi-Metal Hole Saw Kit: sale $49.98
41-in 7-Drawer Steel Rolling Workstation: sale $349.00
26-in 4-Drawer Steel Tool Chest: sale $498.00
15-Amp 10-in Portable Table Saw with Stand: sale $199.00
81-Piece Gunmetal Chrome Standard/Metric Mechanic's Tool Set: sale $69.98
If you want to look opportunity catalog detailed with website link: http://www.lowes.com/weekly-ad