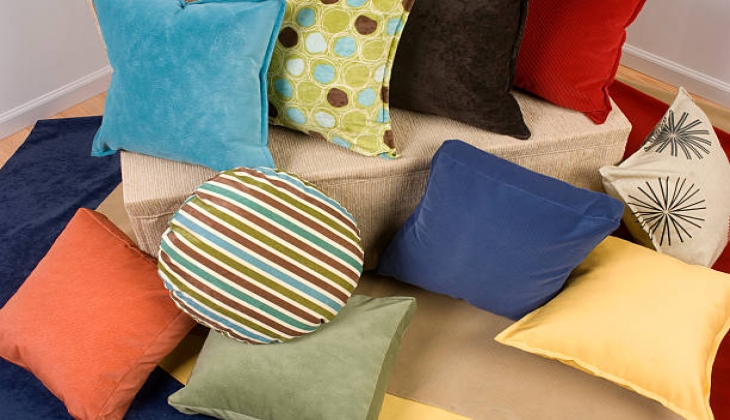 Didn't still you have a comfortable pillow while you sleep? So, are you want to buy with discount prices in Mattress Firm? All details...
If you can't sleep in nights, and need to a soft and comfort pillow, we can say new a campaign you. Mattress Firm companies are announced discount pillow varieties for peopl's needs. Moreover, with up to 50% deal prices.
If you also have neck pain, back pain, low back pain or want to put extra pillows anywhere in your body, you shouldn't miss these deals and should come in shops or do online shop.
Here are the sale pillow varieties prices:
Sealy Cool Touch Pillow List: $29.99
20% off
Deals price: $23.99
Intelli-Pedic 3 In 1 Adjustable Pillow List: $59.99
20% off
Deals price: $47.99
Beautyrest Beyond Cooling Pillow List: $199.99
50% off
Deals price: $99.99
Serta Gel Memory Foam Side Sleeper Pillow List: $59.99
20% off
Deals price: $47.99
Simmons Nanotex Coolest Comfort Pillows - 2 Pack List: $49.99
20% off
Deals price: $39.99
Beautyrest Softy Around Goose Feather & Down Pillow List: $129.99
20% off
Deals price: $103.99
Tuft and Needle Original Foam Pillow List: $100.00
10% off
Deals price: $90.00
Serta Goose Feather & Down Fiber 2-pack Pillows for Side Sleepers List: $90.00
20% off
Deals price: $72.00
Stearns and Foster Continuous Comfort Quilted Pillow List: $89.99
20% off
Deals price: $71.99
Simmons Value 4-Pack of Microfiber Pillows List: $54.99
20% off
Deals price: $43.99
Stearns and Foster Halo All Positions Pillow List: $99.99
20% off
Deals price: $79.99
nue by Novaform Night Sky Gel Memory Foam Pillow List: $79.99
20% off
Deals price: $63.99
Thomasville Adjustable Gel Wedge Pillow List: $99.99
20% off
Deals price: $79.99
Tempur-Pedic Seat Cushion - Home & Office List: $109.00
20% off
Deals price: $87.20
Tempur-Pedic All-Purpose Pillow List: $69.00
20% off
Deals price: $55.20
Tempur-Pedic Lumbar Support Cushion - Home & Office List: $109.00
20% off
Deals price: $87.20
Nue by Novaform Nue Microcushion 2 PK Pillow List: $59.99
20% off
Deals price: $47.99
Tempur-Pedic Universal Support Cushion - Home & Office List: $99.00
20% off
Deals price: $79.20
DreamPad Support Pillow With Music & Sleep Technology List: $149.00
15% off
Deals price: $126.65
Serta Euro Square Waterfowl Feather 2-Pack Pillows List: $85.00
20% off
Deals price: $68.00
Serta Summer and Winter Goose Feather 2-Pack Pillows List: $100.00
20% off
Deals price: $80.00
If you want to look products detailed with website link: http://www.mattressfirm.com/pillows/5637147606.c?refiners=%5B%5B5%2C%22Sale+%26+Clearance%22%2C5637149150%2C1%2C%22Sale+%26+Clearance%22%2C%22%22%5D%5D