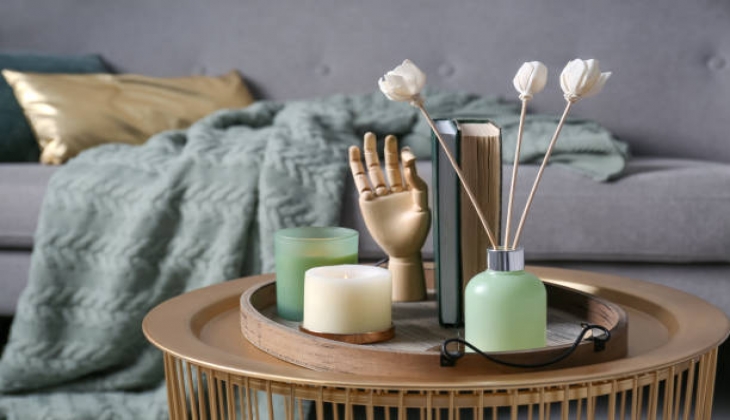 All the affordable select house decor products and materials are here and for less according to your pocket.
The Home Depot one of the biggest store chains in USA, sell different and useful many house decor products according to people's pleasures. From clocks to paintings, frames to pillows, statues to mirrors, candles or candlesticks to trays and more.
Finally, the store is announced design and modern decorative trays with up to 50% big discount prices for use in every room and at every desk. There are colour and brand options,various dimensions and different shapes of these trays.
Here are the useful decor trays price list:
Black and Natural Water Hyacinth Decorative Rectangle Tray (Set of 3) List:$89.00
Save 50 %
Deals price: $ 44.50
Bungalow Lane Brown Wooden 3-Tier Round Decorative Tray List:$127.27
Save 16 %
Deals price: $ 107.39
Modern Round Black Rattan Decorative Tabletop Tray List:$37.62
Save 24 %
Deals price: $ 28.41
Black Decorative 2-Tier Tray with Rooster Top List:$44.99
Save 24 %
Deals price: $ 34.15
White Metal Decorative Tray with Handle List:$26.19
Save 16 %
Deals price: $ 21.97
Floral and Wood Decorative Rectangle Tray (Set of 2)List:$79.00
Save 50 %
Deals price: $ 39.50
Black Wood Three Tier Decorative Tray List:$62.99
Save 40 %
Deals price: $ 37.79
Black, White and Natural Seagrass Decorative Round Tray (Set of 2) List:$69.30
Save 50 %
Deals price: $ 34.65
Brown Decorative Wooden Serving Tray with Side Handles List:$39.85
Save 13 %
Deals price: $ 34.58
White and Gold Decor Tray with Marble Frame and Carved Metal Handles List:$54.37
Save 15 %
Deals price: $ 46.21
Farmhouse 3 Tiered Round Metal and Wood Decorative Tabletop Tray Stand List:$51.88
Save 7 %
Deals price: $ 48.12
18.90 in. L x 18.90 in. W x 24.41 in. H Farmhouse Enamel Coated Metal Decorative Serving Tray List:$59.74
Save 20 %
Deals price: $ 47.79
Rectangular Shaped Silver Decorative Metal Galvanized Trays List:$46.31
Save 36 %
Deals price: $ 29.65
Black and Brown Serving Tray with Cane Webbing (Set of 2) list:$81.31
Save 47 %
Deals price: $ 43.17
Farmhouse Distressed White Oval Decorative Tabletop Tray List:$38.49
Save 5 %
Deals price: $ 36.42
Who want to look cut-rate detailed with website link: http://www.homedepot.com/b/Home-Decor-Home-Accents-Decorative-Trays/Special-Values/N-5yc1vZcfalZ7?NCNI-5