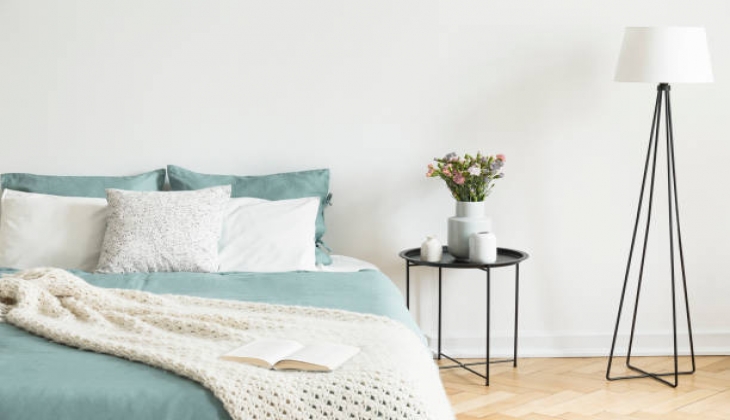 Who want to a comfortable and peaceful sleep can find all bed needs with Mattress Firm shops.
Healthy a sleep is basic of everything for people, and bed products with comfortable, peaceful and soft is so important for that. If you want to easy a sleep, and need to bedding set or blanket for that, you should look this campaign news.
Mattress Firm one of the store chain in USA with selling household stuffs, are signing new a sale. And the company is published bedding sets and blanket with up to 50% off for people's needs. These campaign products are included blankets with different useful, patterns and design, soft, quality and modern bedding sets, moreover with deal prices.
Here are the discount bedding set and blanket price list:
Serta All Season Goose Feather & Down Fiber Comforter List: $150.00
20% off
Deals price: $120.00
The Nesting Company Elm Comforter Set List: $99.99
20% off
Deals price: $79.99
Lux Living Chunky Cable Knit Sherpa Throw List: $99.99
50% off
Deals price: $49.99
Lux Living Chunky Chenille Knit Throw List: $89.99
50% off
Deals price: $44.99
Serta Light Warmth Goose Feather & Down Fiber Comforter List: $140.00
20% off
Deals price: $112.00
tulo Back to Campus Bedding Bundle List: $129.99
31% off
Deals price: $89.99
Lux Living Basketweave Cotton Blanket List: $99.99
50% off
Deals price: $49.99
The Nesting Company Maple Dobby Stripe Comforter Set List: $109.99
20% off
Deals price: $87.99
Sleepy's Royal Mink Reversible Sherpa Throw List: $59.99
50% off
Deals price: $29.99
Sleepy's Channel Plush Reversible Sherpa Throw List: $59.99
50% off
Deals price: $29.99
Lux Living Luxury Ruched Faux Fur Throw List: $69.99
50% off
Deals price: $34.99
Sleepy's Everyday Chenille Throw List: $69.99
50% off
Deals price: $34.99
Beautyrest Electric Micro Fleece Heated Blanket List: $411.99
20% off
Deals price: $329.59
Sleepy's Chunky Basketweave Knit Throw List: $69.99
50% off
Deals price: $34.99
Sleepy's Buffalo Check Reversible Sherpa Throw List: $59.99
50% off
Deals price: 29.99
Beautyrest Hungarian Goose Down Comforter List: $599.99
20% off
Deals price: $479.99
PoloGear Belmont 6 Piece Luxury Duvet Set List: $429.99
20% off
Deals price: $343.99
The Nesting Company Spruce Comforter Set List: $109.99
20% off
Deals price: $87.99
The Nesting Company Larch Comforter Set List: $99.99
20% off
Deals price: $79.99
If you want to look discount products detailed with website link: http://www.mattressfirm.com/bedding/5637147593.c?refiners=%5B%5B5%2C%22Sale+%26+Clearance%22%2C5637149150%2C1%2C%22Sale+%26+Clearance%22%2C%22%22%5D%5D