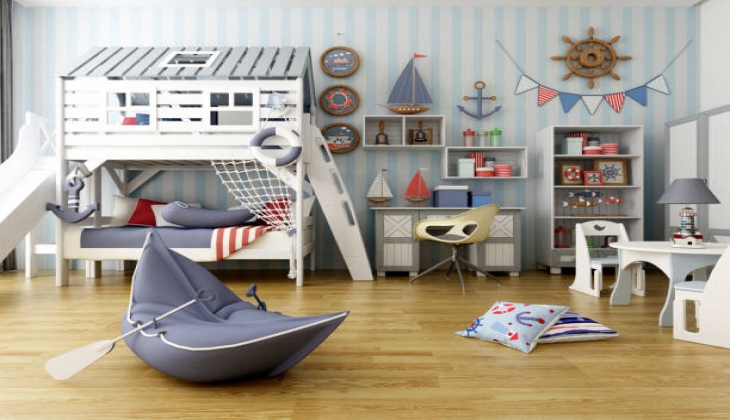 If you need any kids room furniture and want to buy these with suitable prices, you've had chance at a new discount.
Walmart one of the most famous and most cost-effective store chains in USA, are helping people's basic needs and for the reason, are making many new campaign.
Finally, the store is announced a lot kids room furnitures with discount prices by thinking kids and their health and their happiness.
Here are the kids room furnitures price list:
Your Zone 3 Piece Dry Erase Activity Table Play Set - Espresso, 25''x19''x18'': $39.99
Save $ 5.99
Deals price: $ 34.00
Imaginarium Kids and Toddler Play Couch, Owl Gray: $199.00
Save $ 40.00
Deals price: $ 159.00
EUROCO Twin Size Triple Bunk Bed with Built-in Ladder and Slide for Bedroom, Black: $440.00
Save $ 65.47
Deals price: $ 374.53
Euroco Twin over Twin/Full Bunk Bed with Drawer and Cabinet for Kids Bedroom, Gray: $968.98
Save $ 276.75
Deals price: $ 692.23
Fantasy Fields Little Dreamer Rainbow Unicorn Vanity Table Set with Mirror and Stool, White: $120.97
Save $ 71.97
Deals price: $ 49.00
Mainstays Fabric Folding Butterfly Chair, Multiple Colors: $38.50
Save $ 9.52
Deals price: $ 28.98
Better Homes & Gardens Kane Twin Loft Bed, Espresso: $357.50
Save $ 133.50
Deals price: $ 224.00
Better Homes & Gardens Kane Twin Over Twin Bunk Bed, Gray Finish: $285.00
Save $ 86.00
Deals price: $ 199.00
Your Zone Kids, Soft Plush Unicorn Bean Bag Chair, Kids, 2.25 ft, Pink: $43.98
Save $ 4.40
Deals price: $ 39.58
Senda Kids Wooden Storage Table and Chairs Set, Natural Color, Melamine, 3 Piece: $79.99
Save $ 25.99
Deals price: $ 54.00
Delta Children Classic Kids Whiteboard/Dry Erase Easel with Storage, Bianca White: $59.99
Save $ 19.99
Deals price: $ 40.00
Better Homes & Gardens Austen Full Over Twin Bunk Bed with Open Bookshelves: $499.00
Save $ 200.00
Deals price: $ 299.00
Delta Children Space Adventures Wooden Activity Easel with Storage, Greenguard Gold Certified: $39.99
Save $ 4.99
Deals price: $ 35.00
JoJo Siwa Youth High Back Upholstered Chair by Delta Children: $99.99
Save $ 24.99
Deals price: $ 75.00
Justice 30" Faux Fur Printed Saucer™ Chair, Multiple Colors: $59.99
Save $ 21.99
Deals price: $ 38.00
Tate House Canopy Twin Bed, Pink, by Hillsdale Living Essentials: $225.74
Save $ 75.74
Deals price: $ 150.00
Disney Minnie Mouse Activity Easel with Storage by Delta Children, Greenguard Gold Certified: $52.00
Save $ 7.00
Deals price: $ 45.00
Who want to look cut-rate detailed with website link: http://www.walmart.com/shop/deals/all-home/kids-room