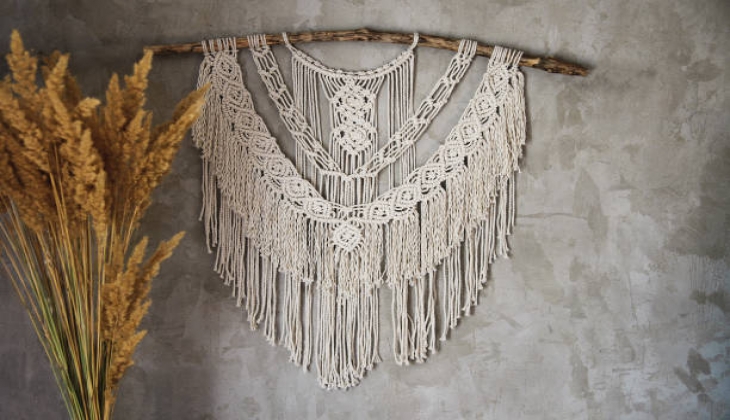 Can have discount wall decor products with Hobby Lobby company's weekly catalog.
Wall decors one of the most important decor products, are adding different a atmosphere for people's house or office. For the reason, while people want to make this, they prefer buy decor products for their tastes. Furthermore, with deal prices...
Hobby Lobby store chains are published wall decor products with clear 66% discount with weekly ad.
Here are the wall decor products prices:
Tree With Birds Canvas Wall Decor: $89.99
66% off
Deals price: $30.60
Abstract Patches Canvas Wall Decor: $59.99
66% off
Deals price: $20.40
Let's Eat Wood Wall Decor: $39.99
66% off
Deals price: $13.60
Because He First Loved Us Wood Wall Decor: $34.99
66% off
Deals price: $11.90
White Bouquet Framed Wall Decor: $69.99
66% off
Deals price: $23.80
Floral Path Framed Wall Decor: $79.99
66% off
Deals price: $27.20
Across The Water Canvas Wall Decor: $39.99
66% off
Deals price: $13.60
Natural & Pink Macrame Tassels Hanging Wall Decor: $39.99
66% off
Deals price: $13.60
Glitter Gold & Blue Flower Canvas Wall Decor: $99.99
66% off
Deals price: $34.00
Red Roof Lane Canvas Wall Decor: $59.99
66% off
Deals price: $20.40
Dawn Through The Pines Wood Wall Decor: $44.99
66% off
Deals price: $15.30
Black & White Guitar Heads Canvas Wall Decor: $29.99
66% off
Deals price: $10.20
Engraved Giraffe Face Wood Wall Decor: $29.99
66% off
Deals price: $10.20
Relax & Arrow Wood Wall Decor: $17.99
66% off
Deals price: $6.12
Home Sweet Home Wood Wall Decor: $79.99
66% off
Deals price: $27.20
Welcome To Our Home Wood Wall Decor: $49.99
66% off
Deals price: $17.00
Grassy Zebra Face Wood Wall Decor: $29.99
66% off
Deals price: $10.20
White Hanging Flowers Wood Wall Decor: $49.99
66% off
Deals price: $17.00
Pink Tassels & Beads Hanging Wall Decor: $24.99
66% off
Deals price: $8.50
Pink Ombre Macrame Tassel Wall Decor: $14.99
66% off
Deals price: $5.10
If you want to look detailed with website link: http://www.hobbylobby.com/Spring-Shop/Wall-Decor/c/50-025