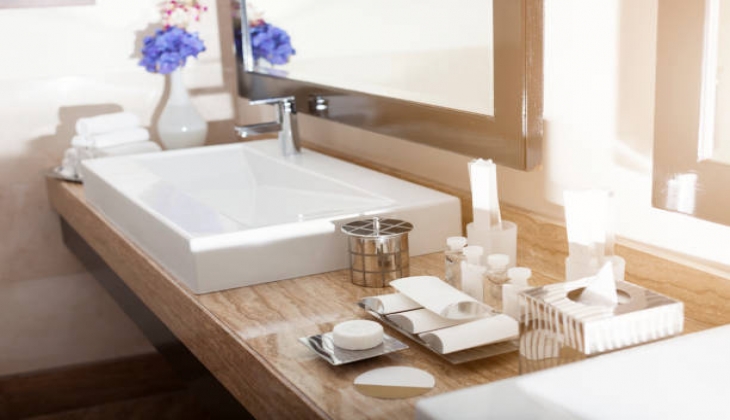 All the discounted bath accessories you need are here, and with up to 53% sale chance.
Bath accessories and materials are essential a bathroom every house. This is why, these accessories are so important with bath harmony and colour for especially women.
Macy's shops also are announce to bath accessories with up to 53% discount prices. These opportunity products are included bath curtains, accessories sets, mirrors, bin, storage shelfs and more many products, and with colour and design options.
Here are the bath accessories price list:
Alpine Cotton 72" x 72" Broken Chevron-Print Shower Curtain List: $100.00
Save $55.00
Deals price: $45.00
Flower Drops 72" x 72" Shower Curtain List: $77.00
Save $42.35
Deals price: $34.65
Ombre Waffle Striped Shower Curtain List: $41.00
Save $22.55
Deals price: $18.45
Spa Waffle 3M Treatment Shower Curtain, 72" x 72" List: $54.00
Save $29.70
Deals price: $24.30
Brooklyn 70" x 72" Cotton Pom Pom Shower Curtain List: $112.00
Save $61.60
Deals price: $50.40
Cherry Bloom 3-in-1 Shower Curtain List: $69.00
Save $37.95
Deals price: $31.05
SONO Bathroom Toilet Brush List: $72.00
Save $39.60
Deals price: $32.40
Mosaic 4-Pc. Bath Accessory Set List: $66.00
Save $36.30
Deals price: $29.70
Gwen 3-Pc. Bath Accessory Set List: $60.00
Save $33.00
Deals price: $27.00
Double-Sided Lighted Oval Mirror List: $75.00
Save $41.25
Deals price: $33.75
3 Liter Steel Step Waste Bin List: $21.00
Save $11.55
Deals price: $9.45
3 Tier Storage Shelf List: $66.00
Save $36.30
Deals price: $29.70
Marble Bath Accessory 4 Piece Set List: $27.00
Save $14.85
Deals price: $12.15
Tree 3-Pc. Towel Set List: $40.00
Save $22.00
Deals price: $18.00
Redmon Bamboo 4 Piece Bathroom Accessory Set List: $84.00
Save $46.20
Deals price: $37.80
Reflection Rose Gold Light Mirror Lisr: $62.00
Save $34.10
Deals price: $27.90
by Conair Digital Glass Scale List: $54.00
Save $29.70
Deals price: $24.30
Crocodile Plastic Vanity Tray List: $17.00
Save $9.35
Deals price: $7.65
Redmon Contemporary Country Vanity Stand List: $128.00
Save $70.40
Deals price: $57.60
Onyx Toilet Paper Holder List: $30.00
Save $16.50
Deals price: $13.50
Cotton Swab Holder List: $16.00
Save $8.80
Deals price: $7.20
4 Tier Tension Corner Shower Organizer Caddy List: $26.00
Save $14.30
Deals price: $11.70
3 Shelf Over the Toilet Bamboo Space Saver Cabinet List: $211.00
Save $116.05
Deals price: $94.95
If you want to look detailed with website link: http://www.macys.com/shop/for-the-home/home-sale-clearance/Product_department/Bath%20Accessories?id=24294