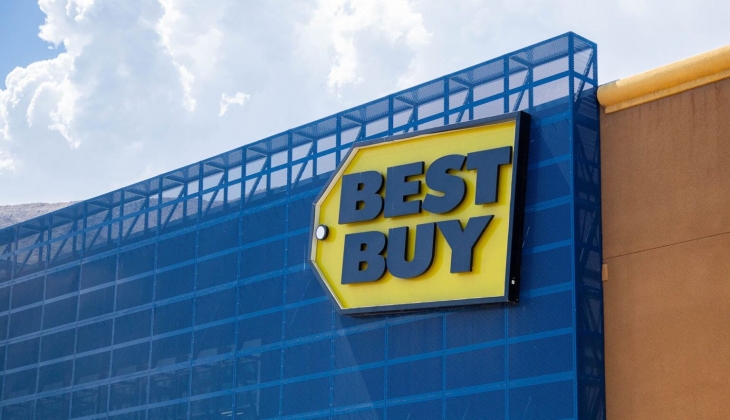 BestBuy one of the most discount supermarket in USA, are publicizing new discount products for people needs and these products are cookware sets with up to $400 sale prices. Don't miss these deals...
If you have new marry, or need to cookware set for your kitchen, we are suggest don't miss these deal cookware set chance at Best Buy. Furthermore, have many bargain prices starting at $18.90 up to $400.
Have different piece numbers, quality and famous brands for health, many colour choices... In addition, while your use these cookware sets in your kitchen, we are sure much comfort and useful products.
13PC HEXCLAD HYBRID COOKWARE SET W/ LIDS List:$999.00
Save$400.00
Deals price:$599.99
White Granite 10 Pcs Cookware Set list:$169.89
Sale$19.90
Deals price:$149.99
8-Piece Nonstick Cookware Set | Diamond Design | imarku List:$189.99
Save$50.00
Deals price:$139.99
Classic Granite 10 Pcs Cookware Set List:$149.89
Save$18.90
Deals price:$129.99
Cuisinart - 10 Piece Cookware Set – Gray List:$199.99
Save$100.00
Deals price:$99.99
Cuisinart - 11-Piece Cookware Set - Black/Silver List:$199.99
Save$100.00
Deals price:$99.99
Cuisinart - French Classic 13-Piece Cookware Set - Stainless Steel List:$549.95
Save$219.96
Deals price:$329.99
Bella Pro Series - 12-Piece Cookware Set - Ink Blue List:$179.99
Save$110.00
Deals price:$69.99
Cuisinart - Aluminum Nonstick 11 Piece Cookware Set – Black List:$199.99
Save$100.00
Deals price:$99.99
Bella Pro Series - 14-Piece Cookware Set – Black List:$199.99
Save:$120.00
Deals price:$79.99
Cuisinart - 12-Piece Cookware Set - Stainless Steel List:$299.99
Save$190.00
Deals price:$109.99
Cuisinart - Chef's Classic Stainless 14 Piece Set - Stainless Steel List:$540.00
Save$320.05
Deals price:$219.95
Cuisinart - Stainless Steel 11 Piece Cookware Set - Stainless Steel List:$199.99
Save$100.00
Deals price:$99.99
La Cuisine - Pro 6-Piece Cookware Set – Red List:$459.99
Save$184.00
Deals price:$275.99
6PC HEXCLAD HYBRID COOKWARE SET W/ LIDS List:$449.99
Save$150.00
Deals price:$299.99
If you want to look this cataog detailed with website link:
http://www.bestbuy.com/site/cookware/cookware-sets/pcmcat1547760376457.c?id=pcmcat1547760376457