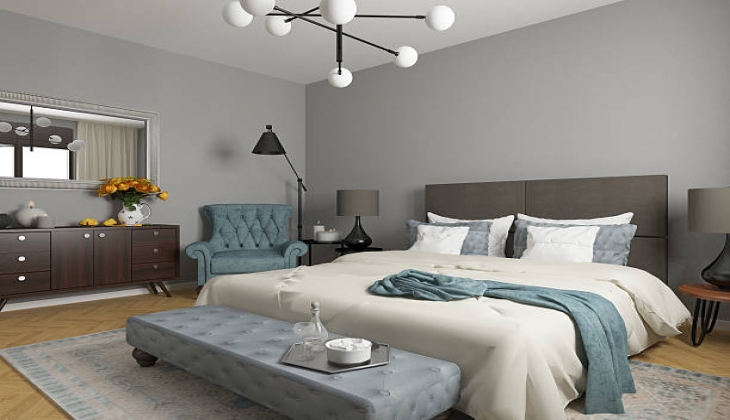 If you still don't have a bedroom furniture set, and need to buy, you can search and buy here.
Bedroom furniture sets are significant a detail for people's comfortable sleeping. Because, people who good sleep are moving, energetic and peaceful during a day. For the reason, they pay attention their sleep patterns with useful bedroom furniture sets.
Macy's shops also are published bedroom furnitures sets with up to $2,000 discount prices. While the company are selling these sets with special prices, you shouldn't miss.
Here are the bedroom furniture sets prices:
Rachael Ray Chelsea Bedroom Furniture 3-Pc. Set (Queen Bed, Nightstand & Dresser) List:$3,697.00
Save $2,198.00
Deals price: $1,499.00
Avondale Queen 3-Pc. Platform Bedroom Set (Bed, Nightstand & Dresser) List:$1,867.00
Save $378.00
Deals price: $1,489.00
Rachael Ray Chelsea Bedroom Furniture 3-Pc. Set (King Bed, Nightstand & Dresser) List:$3,997.00
Save $2,198.00
Deals price: $1,799.00
Orle Bedroom Furniture, 3pc Set (Queen Bed, Nightstand, Dresser), Created For Macy's List:$3,725.00
Save $1,636.00
Deals price: $2,089.00
Gatlin Storage Queen Platform Bedroom Furniture, 3-Pc. Set (Queen Bed, Dresser & Nightstand), Created for Macy's List:$3,295.00
Save $1,526.00
Deals price: $1,769.00
Stafford Bedroom Furniture, 3-Pc. Set (King Bed, Dresser, Nightstand), Created for Macy's List:$3,927.00
Save $918.00
Deals price: $3,009.00
Orle Bedroom Furniture, 3pc Set (Queen Bed, Nightstand, Chest), Created For Macy's List:$3,815.00
Save $1,626.00
Deals price: $2,189.00
Avondale Graphite Bedroom Furniture, 3-Pc. Set (King Bed, Dresser & Nightstand) List:$2,257.00
Save $448.00
Deals price: $1,809.00
Rachael Ray Chelsea Bedroom Furniture 3-Pc. Set (California King Bed, Nightstand & Dresser) List:$3,997.00
Save $2,198.00
Deals price: $1,799.00
Avondale Graphite Bedroom Furniture, 3-Pc. Set (Queen Bed, Dresser & Nightstand) List:$1,867.00
Save $378.00
Deals price:$1,489.00
Gatlin Storage Queen Platform Bedroom Furniture, 3-Pc. Set (Queen Bed, Chest & Nightstand), Created for Macy's List:$3,295.00
Save $1,526.00
Deals price: $1,769.00
Orle Bedroom Furniture, 3pc Set (King Bed, Nightstand, Dresser), Created For Macy's List:$4,115.00
Save $1,796.00
Deals price: $2,319.00
Avondale Graphite Bedroom Furniture, 3-Pc. Set (King Bed, Chest & Nightstand) List:$2,337.00
Save $468.00
Deals price: $1,869.00
Gatlin Storage California King Platform Bedroom Furniture, 3-Pc. Set (California King Bed, Chest & Nightstand), Created for Macy's List:$3,865.00
Save $1,796.00
Deals price: $2,069.00
If you want to look detailed with website link:
http://www.macys.com/shop/furniture/bedroom-sets/Furniture_category,Furniture_room,Special_offers/Bedroom%20Sets,Bedroom,Lowest%20Price%20of%20the%20Season?id=198104