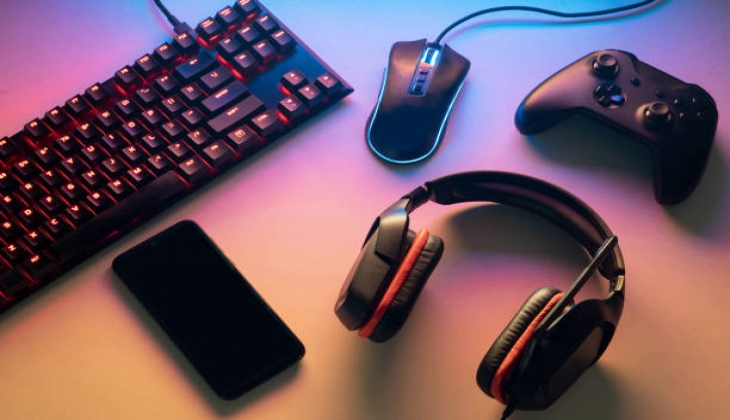 If you love video games, and while you are gaming, you want to quality accessories, we are have new a campaign for happy you with eBay.
Video games one of the biggest fun for people, are playing both in house and in outdoor. People who want to play in their house, follow many campaigns or discounts in stores for buy video games consoles and accessories.
eBay shops also are published these hobby products with up to 60% sale prices. If you are needs and want to buy, you shouldn't miss these deals in eBay.
Here are the video games consoles and accessories prices:
Xbox Wireless Controller Robot White + Watch Dogs: Legion (Email Delivery) List: $119.98
53% off
Deals price: $56.24
Xbox Series X 1TB SSD Console + Gears 5 Standard Edition List: $561.99
11% off
Deals price: $499.99
Microsoft Xbox One X Project Scorpio Wireless Controller Special Edition List: $89.49
46% off
Deals price: $47.72
Xbox Series S Fortnite and Rocket League Bundle + Xbox Wireless Controller Carbo List: $359.98
16% off
Deals price: $299.99
Xbox Elite Series 2 Core White Controller + Watch Dogs: Legion (Email Delivery) List: $189.98
31% off
Deals price: $129.99
Nintendo Switch 32GB Console w/ Neon Joy Con + Nyko NS-4500 Wired Gaming Headset List: $350.99
23% off
Deals price: $269.99
Sony PlayStation 5 Digital Horizon Forbidden West Bundle SHIPS TODAY List: $699.00
5% off
Deals price: $661.00
Splatoon 3 - Nintendo Switch with Screen Cleaning Cloth - USA Spec Physical Copy List: $59.99
15% off
Deals price: $50.99
Microsoft Xbox One X 1tb Console With Controller – Excellent List: $699.00
59% off
Deals price: $285.00
Overcooked! All You Can Eat - Nintendo Switch Video Games Brand New List: $69.99
60% off
Deals price: $27.94
Microsoft Xbox Series S - 512GB - White - Games Console - Very Good Condition List: $312.99
20% off
Deals price: $250.39
Turtle Beach Stealth 700 Refurbished Headset - PS5™ & PS4™ List: $149.95
60% off
Deals price: $59.95
Xbox Wireless Controller � Cyberpunk 2077 Limited Edition CZ2-00247 List: $89.49
46% off
Deals price: $47.73
Turtle Beach Stealth 600 Gen 2 Refurbished Headset for Xbox – Black List: $99.95
40% off
Deals price: $59.95
Logitech G923 Racing Wheel for Microsoft Xbox Series X/S - Xbox One - PC – New List: $387.00
9% off
Deals price: $351.99
If you want to look detailed with website link: http://www.ebay.com/deals/tech/video-games-consoles