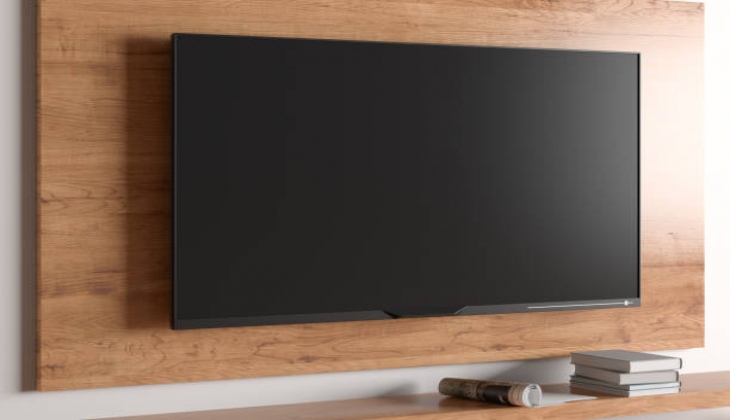 Television one of the most basic technological product, can buy with discount prices in Best Buy.
Best Buy are start to selling televisions with up to $3,000 big sale chance for people who need to television. These television products are many features; quality brands, every sizes screens, and discount prices for every pocket.
If you still haven't a television, we can suggest a television campaign with sale prices in Best Buy. And you definitely should come and buy new a television.
Here are the discount television prices:
TCL - 75" Class 5-Series QLED 4K UHD Smart Google TV List:$899.99
Save $100
Deals price:$799.99
Hisense - 50" Class R6G Series LED 4K UHD Smart Roku TV List:$499.99
Save $220
Deals price:$279.99
Samsung - 65" Class 7 Series LED 4K UHD Smart Tizen TV List:$549.99
Save $50
Deals price:$499.99
TCL 65" Class 4-Series LED 4K UHD Smart Google TV List:$499.99
Save $70
Deals price:$429.99
LG - 65" Class C2 Series OLED evo 4K UHD Smart webOS TV List:$2,499.99
Save $600
Deals price:$1,899.99
Sony - 65" class BRAVIA XR X95K 4K HDR Mini LED Google TV List:$2,799.99
Save $500
Deals price:$2,299.99
Samsung - 65" Class QN900B Neo QLED 8K Smart Tizen TV List:$4,999.99
Save $700
Deals price:$4,299.99
LG - 77" Class Z2 Series OLED 8K UHD Smart webOS TV with Gallery Design List:$12,999.99
Save $3,000
Deals price:$9,999.99
Amazon - 50" Class Omni Series 4K UHD Smart Fire TV hands-free with Alexa List:$509.99
Save $140
Deals price:$369.99
Amazon - 50" Class 4-Series 4K UHD Smart Fire TV List:$469.99
Save $120
Deals price:$349.99
VIZIO - 55" Class V-Series 4K LED HDR Smart TV List:$419.99
Save $30
Deals price:$389.99
VIZIO - 65" Class M6 Series 4K QLED HDR Smart TV List:$599.99
Save $60
Deals price:$539.99
If you want to look detailed with website link:
http://www.bestbuy.com/site/searchpage.jsp?_dyncharset=UTF-8&browsedCategory=abcat0101001&id=pcat17071&iht=n&ks=960&list=y&qp=parent_tvscreensizeplus_facet%3DTV%20Screen%20Size~45%22%20-%2054%22%5Eparent_tvscreensizeplus_facet%3DTV%20Screen%20Size~55%22%20-%2064%22%5Eparent_tvscreensizeplus_facet%3DTV%20Screen%20Size~65%22%20-%2074%22%5Eparent_tvscreensizeplus_facet%3DTV%20Screen%20Size~75%22%20-%2084%22%5Eparent_tvscreensizeplus_facet%3DTV%20Screen%20Size~85%22%20or%20More&sc=Global&st=categoryid%24abcat0101001&type=page&usc=All%20Categories