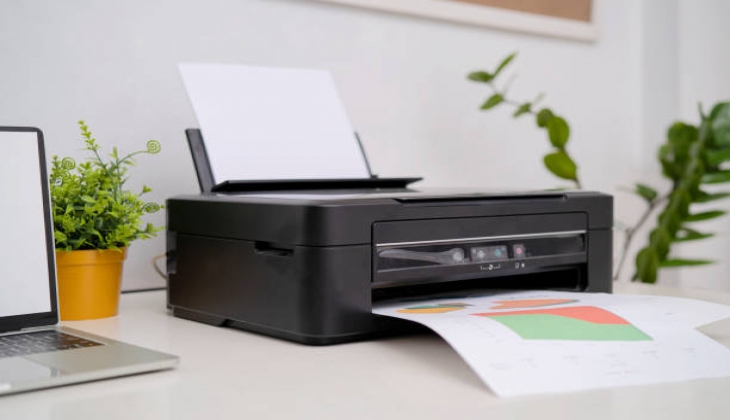 If you have a work with use printer, or need to a printer for college lessons, you can have with Staples stores campaign.
Printers one of the technological products, usually use for people who want to output anything document. Furthermore, college students also prefer use printers for help their lessons. This is why, printers make easy people's lifes, and provide make faster their work.
Staples stores also are publishing printers with up to 42% sale prices for people who needs. If you still don't have a printer, but need to, you shouldn't miss these discount deals.
Here are the sale printers price list:
Epson EcoTank ET-2800 Wireless Color All-In-One Inkjet Printer (C11CJ66202) List: $279.99
17% off
Deals price: $229.99
HP LaserJet Pro MFP 4101fdwe Wireless Black & White Printer with HP+ Smart Office Features, Fax, bonus 3 months Instant Ink List: $579.99
17% off
Deals price: $479.99
HP ENVY Inspire 7955e Wireless Color All-in-One Inkjet Printer Includes 6 months of FREE Ink with HP+ (1W2Y8A) List: $269.99
25% off
Deals price: $199.99
Canon ImageCLASS MF455dw Wireless Black & White All-in-One Laser Printer (5161C005) List: $369.99
18% off
Deals price: $299.99
Canon PIXMA G7020 MegaTank 3114C002 Wireless Color Borderless All-in-One Printer List: $379.99
13% off
Deals price: $328.99
Epson WorkForce Pro WF-4820 Wireless Color All-in-One Inkjet Printer (C11CJ06201) List: $219.99
22% off
Deals price: $169.99
HP DeskJet 4155e Wireless Color All-in-One Printer Includes 6 months of FREE Ink with HP+ (26Q90A) List: $124.99
20% off
Deals price: $99.99
Epson EcoTank ET-2850 Wireless Color All-In-One Inkjet Printer (C11CJ63202) List: $349.99
14% off
Deals price: $299.99
Canon PIXMA TR8620a Wireless Color All-in-One Inkjet Printer (4451C032) List: $229.99
25% off
Deals price: $170.99
HP Smart Tank 6001 Wireless All-in-One Cartridge-Free Ink Tank Printer, up to 2 Years of Ink Included (2H0B9A) List: $344.99
13% off
Deals price: $299.99
Canon PIXMA TR4720 Wireless Color All-in-One Inkjet Printer (5074C002AA) List: $119.99
28% off
Deals price: $85.99
Canon PIXMA TS6420a Wireless Color All-in-One Inkjet Printer (4462C102) List: $159.99
42% off
Deals price: $91.99
Canon PIXMA TR7020a Wireless Color All-in-One Inkjet Printer (4460C052) List: $189.99
40% off
Deals price: $113.99
If you want to look products detailed with website link: http://www.staples.com/deals/Electronics-Deals/BI1278390?DLSCENTER%3AELECTRONICS=&supercategory=5243